Eleonora Anzini receives the Yoast Care fund for her contribution to WordPress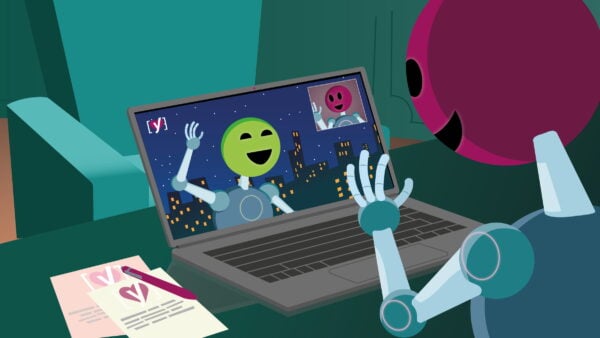 Recipient:
Eleonora Anzini
Nominated by:
Stefano Cassone
Eleonora Anzini is a significant contributor to the WordPress Community and Design Team. Most importantly, she's a valuable contributor to the Italian WordPress Community. That's why she was nominated for the Yoast Care fund by Stefano Cassone. Let's learn more about this WordPress devotee who loves the community.
Nominator Stefano Cassone: "I want to nominate my friend Eleonora Anzini. She is an outstanding graphic designer and one of the reference points of the Italian WordPress community. Besides organizing the Terni WordPress Meetup, she organized the two WordCamps in Rome (2017 and 2018) and WordCamp Italy. Eleonora is now one of the organizers of WordCamp Europe 2023, obviously in the graphics team."
Let's get to know Eleonora Anzini
That's quite an introduction, Stefano! We would love to get to know Eleonora even better. That's why we asked her some questions about her work and her passion for WordPress:
Hi, Eleonora! What do you do?
I have been a freelance graphic designer since 2001. I love to help small and medium-sized companies transform their image by working on their branding, corporate image, and web design. I work independently with worldwide clients, and in a team with my colleagues from the studio we founded in Madrid, Ultrabold Studio.
Why do you think that you got nominated?
I guess it's because of my contribution to multiple WordCamps as a graphic designer and volunteer! I took part as a designer in WordCamp Rome, Italia, Europe, and Torino. In addition, I was a volunteer for all (all!) the WordCamps I attended. Even if it was challenging sometimes to combine a regular job with volunteering on the (same) side, I value contributing to WordPress in Design Teams. It allows me to apply my skills in something I enjoy and gives me a chance to get in contact with the lovely people of the WordPress Community.
How do you know about WordPress?
I've been using WordPress to design websites since (more or less) 2008. Before WordPress, I created static websites in HTML+CSS, added some essential PHP, made experiments and websites in Flash (Ah, Flash! How vintage am I? 😁), and tested a wide choice of disputable CMS… Until I finally found WordPress. I liked the incredible versatility, the ease of use, and the extensive options. Since then, it has become my best (and only) weapon for creating websites.
Who is your WordPress hero?
It would be far too hard to nominate a single person. On the other hand, I'd say that everyone in the WordPress Community is a sort of hero, and – let's face it! – my heart is on the Italian community, which has given me the opportunity to be part of this stunning group of people since 2016. ❤️
Where may people find you? Online, WordCamps, other meetups?
You can find me in person at (almost) all Italian WordCamps (and at the meetup of my hometown, of course!) Online, you can find me through my website and on social networks such as Linkedin, Facebook, Instagram, Twitter. And, of course, on the Italian WP community on Slack (I am "eleonora").
Thank you for this interview, Eleonora, and for all of your contributions to the WordPress community! Do you know someone like Eleonora Anzini who also deserves to be in the spotlight? Go to our Yoast Care page and nominate them right away.