Cristiano Zanca receives the Yoast Care fund for his contribution to the WordPress community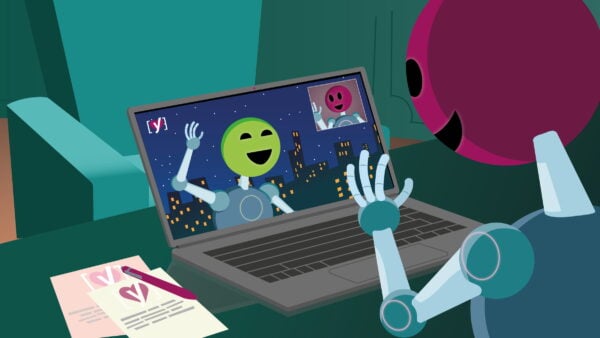 Recipient:
Cristiano Zanca
Nominated by:
Stefano Cassone
Cristiano Zanca is a precious contributor to the WordPress Community Team. Most importantly, he's a treasure to the Italian WordPress Community. His contributions are extremely valuable, and that's why he was nominated for the Yoast Care fund by Stefano Cassone. Let's learn more about this WordPress devotee who loves the community.
Nominator Stefano Cassone: "Hello, I would like to propose my friend Cristiano Zanca: he is one of the Turin Meetup's organizers and the organizer of many WordCamps in Turin and WordCamp Italy, and he is a speaker at some WordCamps. Cristiano is one of the Italian community's reference points and moderator of the WordPress forum. Above all, I must emphasize his excellent availability. At any time, he has been available to everyone in the community for advice and help and on Slack. Most importantly, he is very present in the channels of the Italian community and the international Slack."
Let's get to know Cristiano Zanca
That's quite an introduction, Stefano! We would love to get to know Cristiano even better. That's why we asked him some questions about his work and his passion for WordPress:
Hi, Cristiano! What do you do?
I'm a WordPress / WooCommerce extension plugin Developer and a WordPress eCommerce Developer/Maintainer.
Why do you think that you got nominated?
I'm involved in international WordPress Support as the Italian liaison, and I'm proud to be part of the fantastic WordPress community. Indeed, I do many things in the community, and I'm happy that I got nominated!
Why did you start contributing? Could you share your first contribution with us?
I started contributing in 2015, organizing the first WordPress meetup in Torino and the first Contributor Day in Milano, Italy. There I met Andrea Gandino, who activated the Italian Support Forum, and in agreement with him, I started taking care of it.
Who is your WordPress hero?
That would be Sergey Biryukov. Come on! Please Take a look at his profile! He is one of the most influential people in the worldwide WordPress Community.
Where may people find you? Online, WordCamps, other meetups?
You can always find me in the WordPress Meetup Torino and WordCamp Torino 2023, Mastodon. Feel free to reach out to me via my Website, Facebook, and Twitter. Can't wait to meet you there!
Thank you for this interview, Cristiano, and for all of your contributions to the WordPress community! Do you know someone like Cristiano Zanca who also deserves to be in the spotlight? Go to our Yoast Care page and nominate them right away.