Yoast Care fund: An interview with Colm Troy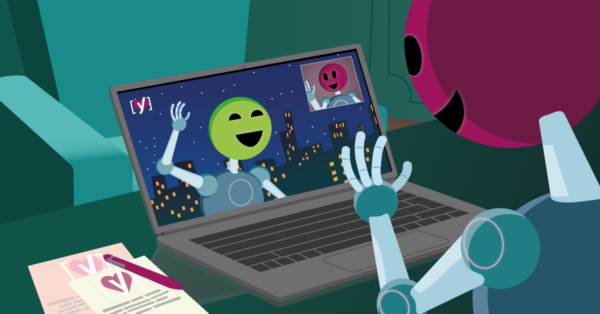 Recipient:
Colm Troy
Nominated by:
Martin Kilarski
This week our Yoast Care fund goes to Colm Troy, who got nominated by Martin Kilarski. Why? We'll let Martin tell you himself: "Colm was a force which held up organizers of the following WordCamps: Dublin 2019, Belfast 2018 and Dublin 2017. While we were all panicking, he helped us narrow our focus on the next goal instead of worrying about everything that still needed to be done. He's extremely experienced in management and all things WordPress. He's an amazing human being. " Thanks for that killer introduction, Martin. Now let's get to know Colm!
Hi Colm, what do you do?
I'm Co-Founder of CommerceGurus and Create & Code. I wrote my first line of HTML around 1997 and was instantly hooked. I've been building websites and web apps ever since. Prior to discovering WordPress, I spent a lot of time working with early open source content management systems like PHP-Nuke and PostNuke which were amazing systems for their time and opened my eyes to the world of open source communities.
Today I mostly specialise in WordPress performance optimisation.
How did you learn about WordPress?
I've followed WordPress since the early days when it forked from b2, but it wasn't until around 2006 that I started to use it regularly. At the time, I had also spent a lot of time working with other platforms like Joomla, but WordPress was a breath of fresh air. The combination of a rapid setup process, unrivalled simplicity and the infinite potential to extend and customise WordPress via themes and plugins quickly won me over. I think it's easy to forget now just how much WordPress changed web development for so many of us.
So tell us, why WordPress?
I've spent a lot of time answering this question in different ways over the years but I think it boils down to one single thing – community. It was the wonderful community of contributors that created so many of the early themes and plugins that really helped WordPress to become what it is today. I've followed many open source projects over the years and nothing comes close to matching what we're so lucky to have. It's something we shouldn't ever take for granted.
Why and when did you start contributing?
I attended my first WordCamp Europe in Seville in 2015. Having the opportunity to personally meet so many of the amazing people involved in WordPress was a fantastic experience. It was also the source of inspiration for making the decision to start attending our local monthly WordPress meetup in Dublin. From there I met many other local WordPress enthusiasts and I guess things slowly snowballed from there :)
What contribution or moment are you most proud of?
I was delighted to be a part of the teams for both WordCamp Dublin and WordCamp Belfast over the past 3-4 years. Prior to WordCamp Belfast in 2016 there hadn't been a WordCamp on the island of Ireland for about 6 years which was a real shame. Thanks to the tireless efforts of Mark Smallman who got the ball rolling with Belfast in 2016, we've been fortunate to have a WordCamp alternate between Belfast and Dublin every year since. Anyone who has helped organise a WordCamp knows how much work goes into it but it's so rewarding to see the local community grow stronger year after year.
We've also just restarted the Dublin meetup as a remote event which went really well and I think will be a model for lots of WordPress meetups going forward.
Thank you, Colm! We're super happy to have you in our community. If you've read this interview and know someone who could also deserve some recognition for their work in the WordPress community, nominate them! Just to go our Yoast Care fund page, fill in a short form and we might be interviewing them next time!