Colin Stewart receives the Yoast Care fund for his contribution to the WordPress Core Team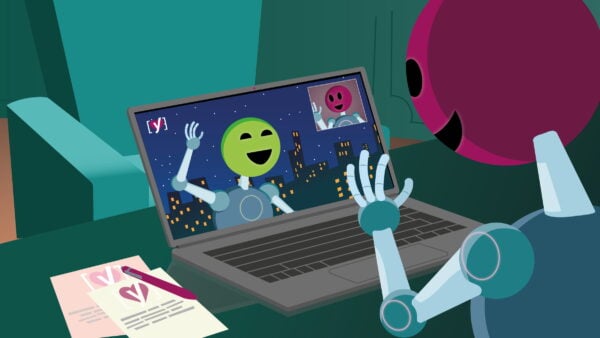 Recipient:
Colin Stewart
Nominated by:
Mukesh Panchal
We have another recipient of the Yoast Care fund and this time it's Colin Stewart! Colin is a valuable contributor to the WordPress Core Team. His contributions are extremely valuable, which is why he was nominated for the Yoast Care fund by Mukesh Panchal. Let's see what Mukesh has to say about Colin and his work for the community.
Nominator Mukesh Panchal: "Colin has been a consistently dedicated contributor to WordPress core. Since the release of WordPress 6.2, he has felt like a trusted colleague. We were both part of the release team and were always willing to review and test each other's work. As a Core Committer, I am confident that Colin will continue to pursue his passion for contributing to one of the best open-source communities for many years to come."
Let's get to know Colin Stewart
Mukesh, your kind words and nomination are greatly appreciated! We will ensure that Colin receives the recognition he deserves. Let's take this opportunity to learn more about him by asking a few questions about his work and his dedication to WordPress.
Hi, Colin! Can you explain why you contribute to WordPress?
We should aim to have the most significant impact with our skillset, and WordPress is second to none regarding content management systems. WordPress's flexibility means that millions of site owners worldwide benefit, whether for their blog, their community group, or their business. Every contribution we make to WordPress matters to more people than we'll ever meet and often means more to them than we ever realized it could.
Can you share your first contribution with us?
In 2021, on my many travels to WordPress.org, I noticed the "Get Involved" link and figured it must be about events. When I saw the "Make WordPress" sub-link, I stood corrected and clicked it. Everything I saw made sense, and I wanted to know more. I knew WordPress was open source, but I didn't know it was community-developed. I wanted to contribute something back. In the process, I've learned more about WordPress Core, software development, and project management, and I've met hundreds of great people from across the world!
My first contribution was a bug fix to the Site Health component's tests to ensure that the tests didn't reset a user's authentication if they were using Basic Auth. After building up my confidence, I submitted my first pull request to WordPress Core. It was committed by Marius L. J. a week later. It was a great moment!
Who is your WordPress hero?
A special thanks must go to Mukesh Panchal, who nominated me for the Yoast Care fund. Our collaborations on many areas of WordPress over the past couple of years have been delightful, and I look forward to our collaborations in the future!
Andy Fragen is one of the most generous and determined contributors I've met. Andy dedicates a lot of his time to working on WordPress Core, in some of the "scariest" components where a simple mistake can bring a world of trouble for users. He remains incredibly calm and considerate as he investigates and develops a stable solution.
Who is your WordPress mentor?
That's the thing about the WordPress community: there's never only one person that mentors you.
While many have guided and encouraged me, some have been pivotal in my development within the project. For example, Peter Wilson, Tonya Mork, Juliette Reinders Folmer, Andrew Ozz, Sergey Biryukov, and David Baumwald. They have helped me to navigate the community, get to grips with new roles within the project, and to think differently.
What contribution or moment are you most proud of?
Delivering the Rollback feature to millions of users was the most significant team effort and achievement I've been involved in WordPress Core. I was on the Rollback team for over a year, and the team and reviewers put in tremendous effort to deliver a feature with many technological considerations to one of WordPress' most critical components. When the first commit landed, it was a significant achievement for all involved.
Thank you for this interview, Colin, and for all of your contributions to the WordPress community! For our readers, do you know someone like Colin Stewart who also deserves to be in the spotlight? Go to our Yoast Care page and nominate them right away.