Yoast Care fund: An interview with Carola Speri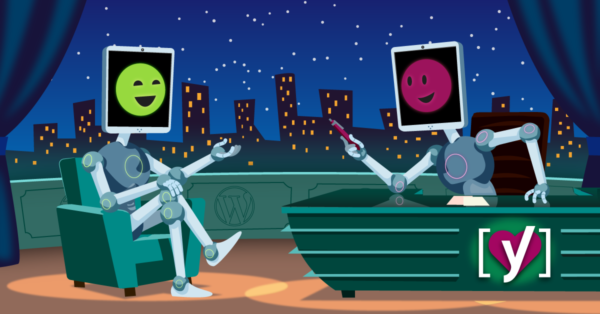 Recipient:
Carola Speri
Nominated by:
Stefano Cassone
Today in the spotlight: Carola Speri from Verona, Italy! Carola was nominated for the Yoast Care fund by Stefano Cassone. She's a graphic designer and has her own company called Carrie Design. Let's get to know Carola and find out what her contributions to WordPress are.
What do you do?
I'm a graphic designer who's passionate about lettering and calligraphy. I mostly do graphics and make sites for small businesses. But, I'm also a teacher of graphic design at MoodArt fashion school in Verona. I have used WordPress since 2011, when I had to make my site for the first time and after that, it became a long love story that is still on right now! I've studied how to offer this service to my clients too and that's what I'm still doing every day.
Why did you start contributing? Share with us the first time you contributed?
My first WordCamp as an attendee was in 2016. On that day, I saw a speech of Taco Verdonschot talking about the local meetups and I literally took his advice! Two months later, I started the first meetup in my city, Verona, together with Giulia Tosato, who is still co-organizing with me after 3 years.
After that first WordCamp experience, I've started volunteering at other WordCamps (Milano, Torino) and in 2018 we did our first WordCamp, also here in Verona, and I can proudly say that we already booked the venue for 2020!
Who is your WordPress hero?
I can't say I have a "special hero". All the people I've met are heroes and they, event after event and counting WordCamps, are the ones I can now call friends. Many of them do a lot of work for this amazing community in different ways, so they are the real heroes. The people that put their free time in this project, people that choose to grow and always raise a hand when someone needs it.
What contribution or moment are you most proud of?
At the end of the last WordCamp Verona, many people came to say that they felt like they were with friends, not in a conference, and that some talks were so personal and empowering that they called it the "emotional track"! That was one of the best moments in three years, I felt so proud of what we did.
Where can people find you? Online, WordCamps, other meetups?
The first WordCamp scheduled for 2020 will be in Torino. After that, in June, I will be in Porto for WordCamp Europe. And then at the local meetup in Verona every month. Last but not least, save the date for WordCamp Verona 2020: October 16-17. On social media and slack, you can find me with the nickname "@carriedesign" or find me on carriedesign.it.
Do you know someone like Carola who deserves to receive the Yoast Care fund? Don't wait any longer and nominate that person now! Visit the Yoast Care fund page for more information.