Birgit Olzem receives the Yoast Care fund for her contribution to the WordPress community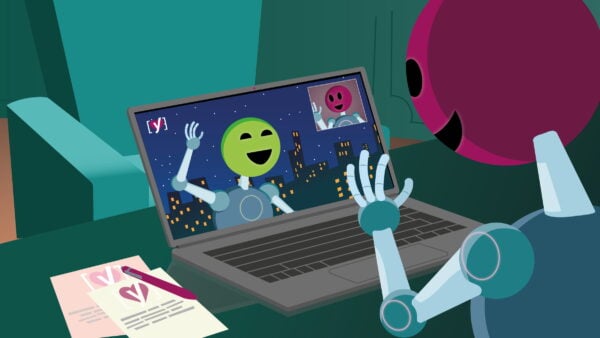 Recipient:
Birgit Olzem
Nominated by:
Hari Shanker
Meet Birgit Olzem, a cherished member of the WordPress Community Team! Her dedication and valuable contributions to the community are the very reason why Hari Shanker nominated her for the Yoast Care fund. Let's get to know this passionate WordPress enthusiast a bit better.
Nominator Hari Shanker: "Birgit Olzem is an exceptional WordPress contributor. She has single-handedly proposed and kicked off the WordPress DEIB working group, which is working towards making WordPress diverse and more inclusive. It is a significant effort in its own right, and Birgit is currently using her own volunteer time to facilitate this. She was also an active participant in the WordPress Community Summit, where she facilitated the session on DEIB. Additionally, she is contributing to multiple make/Teams, including Sustainability, Community, and DEIB. Birgit is an active member of the Contributor Working Group, where she acted as a facilitator for the recent project-wide mentorship program pilot. She was also a mentor for one of the participants. In addition, Birgit is also one of the two lead organizers of WordCamp Germany 2023."
Let's get to know Birgit Olzem
That's quite an introduction, Hari! We would love to get to know Birgit even better. That's why we asked her some questions about her work and her passion for WordPress:
Hi, Birgit! What do you do?
A question that is not so easy to answer. I wear many hats, both professionally and personally. I'm a mom of five (almost grown-ups) and a grandmother of two, which keeps me grounded and constantly learning. Professionally, I'm a multi-passionate entrepreneur, a self-publishing book author, an artist, and a web designer.
I'm also a certified life coach and consultant, and I've been a WordPress enthusiast since its first release in 2003. My daily workload spans from advocating for DEIB and mental health, to providing technical support for WordPress site owners, to contributing to WordPress in various capacities. Currently, I'm also serving as a mentor to a lovely young lady from Uganda in the current cycle of the Groundbreaker Talents Scholarship Program.
Why do you think that you got nominated?
My dear friend Hari Shanker, with whom I contribute to the recently launched Contributor Mentorship Program, nominated me for the Yoast Care Fund because of my long-standing commitment to the WordPress community.
I've been involved in everything: from organizing WordCamps to contributing to the various make/WordPress teams, translating WordPress into German, and supporting underrepresented groups.
My focus has always been on making WordPress more inclusive and accessible, especially for those with invisible illnesses and chronic disabilities. I think it's this holistic approach to community building that caught Hari's attention.
Why did you start contributing? Could you share your first contribution with us?
My journey into contributing to WordPress began out of curiosity. In 2010, I attended my first WordCamp in Berlin, which sparked my interest in diving more deeply into WordPress, and a desire to give back to this community that had given me so much.
One year later, at WordCamp Cologne, I spontaneously jumped in after another speaker couldn't attend anymore. My first "official" contribution was in 2012, when I took over the maintenance of the two language branches for WordPress in German during my early days as a part-time employee at Inpsyde.
It was a simple start, but it opened the door to many opportunities for growth and learning. Since then, I have contributed in various ways, from translations to core contributions. Since then, I've also been one of the locale managers for de.wordpress.org. I have also co-organized WordPress events, such as WordCamp Europe 2017 and 2018, as well as WordCamp Germany 2023, where I served as the local DRI and Co-Lead organizer alongside Jessica Lyschik.
What contribution or moment are you most proud of?
As a long-time contributor and community veteran, I can look back on many moments that I am proud of. However, two things currently fill me with joy and pride.
One of my proudest moments, besides publishing the DEIB proposal to establish a formal Diversity, Equity, Inclusion, and Belonging (DEIB) team for all make/WordPress teams, was co-leading as local DRI the organization of WordCamp Germany.
It was a challenging yet rewarding experience that allowed me to apply my years of community involvement and insights into creating an event that was both inclusive and empowering. I was particularly proud of our efforts to make the event accessible to people with invisible illnesses and chronic disabilities, a topic close to my heart.
What would you love to do in the future?
In the future, I'd love to focus more on mentorship, particularly for women and underrepresented groups in the WordPress community. I believe that with the proper guidance and support, we can bring more diverse voices into leadership roles, enriching the community as a whole. I'm passionate about Diversity, Equity, Inclusion, and Belonging (DEIB), and I've been advocating for these principles for a long time as a self-funded contributor.
That said, I'd also like to imagine a future where I could be a sponsored contributor. This would allow me to dedicate more time and resources to the DEIB work I'm passionate about. Being sponsored would mean that I could focus on creating more inclusive spaces, resources, and opportunities within WordPress without the financial constraints of self-funding. It's a dream, but one that I believe could have a significant impact on the community.
Where may people find you? Online, WordCamps, other meetups?
You can find me online on various social platforms under the handle "CoachBirgit" and, of course, on my hub site, coachbirgit.com. I regularly attend WordCamps and other WordPress meetups, both as an attendee and a speaker.
I also participate in online WordPress events such as WP Accessibility Day, and you'll regularly find me on Making WordPress Slack. If you're interested in DEIB or mental health advocacy within the tech space, chances are you'll come across me there, too.
Thank you for this interview, Birgit, and for all of your contributions to the WordPress community! Do you know someone like Birgit Olzem who also deserves to be in the spotlight? Go to our Yoast Care page and nominate them right away.