Arthur Kasirye receives the Yoast Care fund for his contribution to the WordPress community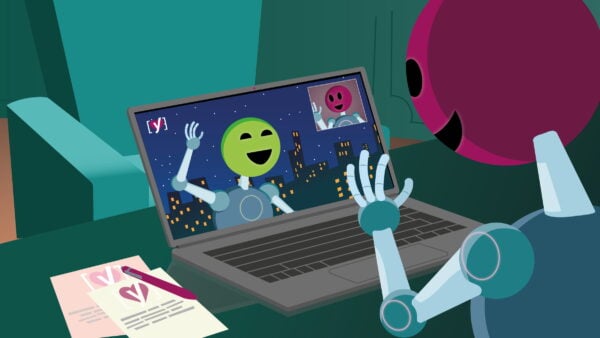 Recipient:
Arthur Kasirye
Nominated by:
Cerinah Nalwoga
Arthur Kasirye is a valuable contributor to the WordPress Core Team. His contributions are exactly why he was nominated for the Yoast Care fund by Cerinah Nalwoga. Let's learn more about this WordPress devotee who loves the community.
Nominator Cerinah Nalwoga: "Arthur Kasirye is a valuable member of the WordPress community in Uganda, and he is the leader of three communities: The Elementor, WooCommerce, and WordPress Community in Uganda. Arthur is an ardent polygon that has continuously supported the translation of WordPress into local Ugandan languages, mainly English to Luganda."
Let's get to know Arthur Kasirye
That's quite an introduction, Cerinah! We would love to get to know Arthur even better. That's why we asked him some questions about his work and his passion for WordPress:
Hi, Arthur! What do you do?
I am a web developer, Search Engine Optimization expert, and graphic designer. All my web projects are implemented with a graphic designer's touch, something I am super proud of. I am a founder of Kasiryelabs, a digital agency based in Kampala,
Uganda develops websites and systems.
Why WordPress?
While choosing a final year project at university, I decided to design an online shop. This was a very important project, because I needed to complete and submit it in order to finish university.
At the time, the internet had minimal DIY content available. I thoroughly searched the internet, and landed on a WooCommerce video that changed my life. I followed the step-by-step guide and successfully created my first online shop. The project killed two birds with one stone, because I learned how to use WordPress to develop an online shop, and I successfully finished my final year project.
WordPress has a massive ecosystem of contributors, which makes working with the CMS much easier. There is more local and international collaboration through meetups, WordCamps, and DIY posts/videos that are continuously published than other web designing platforms.
Why did you start contributing? Could you share your first contribution with us?
After attending my first meetup in 2017, I realized there were like-minded people to share our thoughts with and collaborate with, thus easing issues that came up in our development journey with WordPress. We have a community of over 2500 WordPress developers and designers in Uganda, and not all of us are advanced. Often, people encounter challenges that can be solved with just one call. I find it fulfilling to be of help whenever any developer faces a challenge in their system.
My first contribution was to our first WordCamp in 2017, when I helped to organize the first WordCamp in Kampala. Thereafter, I continued supporting other WordCamps in the region, including WordCamp Kampala 2017 and 2018, WordCamp Entebbe 2019, WordCamp Jinja 2022, and also WordCamp 2018 in Rwanda.
Because of my contribution journey, I am currently a lead organizer in several meetups. I lead the WooCommerce meetup Uganda, Elementor Meetup Uganda, and WordPress Entebbe. I am a translation editor in WordPress, where we translate WordPress to Luganda, and the founding member of the WordPress Community in Uganda.
What would you love to do in the future?
I would like to open an institute of web creators and designers that connect brilliant and creative young people in Uganda to job opportunities across the globe. My country has talented, skilled tech enthusiasts. However, they lack connections to job placements. I believe every opportunity that presents itself for me will be an opportunity for them.
What contribution are you proud of?
I am proud to lead a community of WordPress users and enthusiasts in Entebbe. We are 711 members strong, and I led our first WordCamp in 2019, bringing together about 200 attendees at Nkumba University. We are also preparing for our second WordCamp to happen in March 2023.
I am so proud of the first photo contribution that earned me a badge on my profile. However, my best contribution has been the journey of translating WordPress to our indigenous language (Luganda), the second most spoken language in Uganda.
Thank you for this interview, Arthur, and for all of your contributions to the WordPress community! Do you know someone like Arthur Kasirye who also deserves to be in the spotlight? Go to our Yoast Care page and nominate them right away.