Ana Gavilán receives the Yoast Care fund for her contributions to WordPress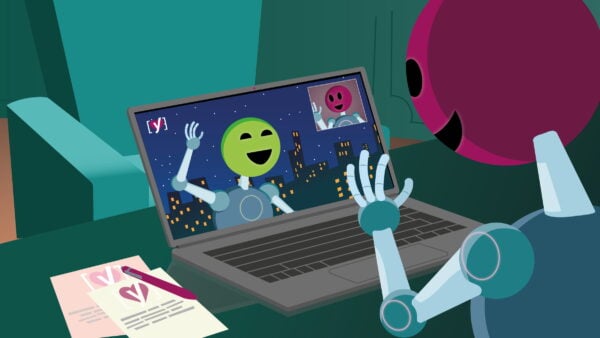 Recipient:
Ana Gavilán
Nominated by:
Patricia Navarro
Ana Gavilán, an ardent supporter of the WordPress Community Team, holds immense value as a contributor. Recognizing her exceptional contributions, Patricia Navarro nominated her for the Yoast Care fund. Let's delve into the world of this WordPress enthusiast and her profound affection for the community.
Nominator Patricia Navarro: "Ana Gavilán has contributed much to the community in the last few years and has volunteered in almost all the Spanish WordCamps, especially in the marketing section. She has been an organizer in many WordCamps as well translator and speaker. And this coming year, she will also be the Team Leader of the next WordCamp Barcelona. In addition, she is compiling many of the texts and processes to create a marketing handbook for the entire Spanish-speaking community."
Let's get to know Ana Gavilán
That's quite an introduction, Patricia! We would love to get to know Ana even better. That's why we asked her some questions about her work and her passion for WordPress:
Hi, Ana! How do you know about WordPress?
Although I got to know WordPress many years ago and possibly in the first editions, I didn't use it until years later, and I don't remember the exact moment. However, I do remember the feeling of being a very intuitive CMS.
What I do remember is how I met the WordPress community; it was for WordCamp Barcelona in 2018. They were looking for volunteers, and I decided to collaborate. There I discovered an immense community and, as I call it, "a little big family."
Why did you start contributing? Could you share your first contribution with us?
Mine has always been marketing, but there was no marketing table in the WordCamp Barcelona contributor, so I joined the design team; Ana Cirujano taught me what the community was and how to collaborate.
I immediately joined the WordPress Spain marketing team, where I am now the "Local Team Rep," and I also discovered that I could collaborate in the communication of the WordCamps since then, I have collaborated in many of the WordCamps in Spain.
Who is your WordPress mentor?
I could not indicate just one; I have felt supported by the WordPress Spain community. They have always helped me and followed the bold ideas I could think of to make the WordPress project more known.
As an excellent reference, I have Јosé Luis Losada, who has listened to and advised me when making decisions in the community. Thank you, Jose Luis!
What contribution or moment are you most proud of?
What a difficult decision to choose a single moment, perhaps being the head of the communication team of WordCamp Spain 2021 or the leader of WordCamp Barcelona 2023.
But I am also left with the satisfaction of being able to help many WordCamps to make themselves known, and thus more local people attend.
Where may people find you? Online, WordCamps, other meetups?
I am the head of the WordPress Spain Marketing team, one of the organizers of the online meetup of WordPress Meetings in Spanish, and the main organizer of WordCamp Barcelona 2023 and the future 2024.
I will continue to volunteer in as many WordCamps as I can. If you attend one of them, you will probably find me managing the networks and communication.
You can also find me on Twitter and @anagavilan on the Spanish and global WordPress Slack. Do not hesitate to contact me and say hello!
Thank you for this interview, Ana, and for all of your contributions to the WordPress community! Do you know someone like Ana Gavilán who also deserves to be in the spotlight? Go to our Yoast Care page and nominate them right away.