Yoast Care fund: An interview with Allie Nimmons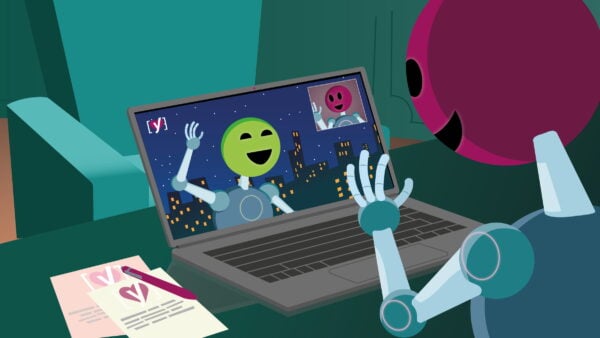 Recipient:
Allie Nimmons
Nominated by:
Michelle Frechette
Today we're interviewing Yoast Care fund recipient Allie Nimmons, who received a nomination from Michelle Frechette. Michelle nominated her for everything she contributes to the community. Let's find out what she does exactly! But first, nominator Michelle would love to tell you why she nominated Allie:
Nominator Michelle Frechette: "Allie works tirelessly to ensure that people in underrepresented groups in our community are included and welcomed into the greater WordPress community and ecosystem (events, businesses, projects, etc.). She's co-founder of underrepresentedintech.com, and she has frank and open conversations in the community. She challenges the status quo and advocates for others before herself."
Let's get to know Allie Nimmons!
Thank you for those lovely words, Michelle. Now, let's get to know this Allie better by asking her some questions:
Hi, Allie. So tell us, why did you choose WordPress?
When I realized I wanted to explore web design, I first realized I would need to learn to code. I've never been strong with languages – my brain learned English and then kind of gave up. So I tried learning to code, but I really struggled. I got an internship at a small agency, and they used WordPress for their client websites. I discovered that I could build almost anything I wanted with little-to-no coding knowledge through WordPress. It was like finding the secret password to everything I wanted to create.
Can you tell us about the first time you contributed?
I wanted to start contributing as a personal challenge. I had learned a lot about WordPress and started becoming active in the community, but I had never participated as a contributor. When I learned that Josepha Haden wanted to put together an all-women release team, it seemed like a sign to jump in. That first was the first time I contributed – to the historic 5.6 release! I hope to be able to contribute to more and more releases in the future.
Who is your WordPress mentor?
I have had many informal mentors and advocates. There are a good handful of people who have helped me along my WordPress journey. Some mentor me as friends, some as examples to emulate. They have opened professional doors for me or been there for me during personal struggles. But I've met them all through working with WordPress. They include Michelle Frechette, Adam Warner, Taylor Waldon, Christie Chirinos, Morten Rand-Hendrickson, David Bisset, and Ebonie Butler. It's difficult to stop there; if I listed every person who has helped me or from whom I have learned, I would be here all day!
What moment are you most proud of?
What am I most proud of? This is my blog post, How to Be a WordPress Ally. I wrote it as a response to many of the conversations and I was having with community members. I am honored that it has been so well received over the years—one of my strongest contributions to the community as a whole.
Where can people find you?
I am most active these days online – on Twitter and my website. You can also find me on the underrepresentedintech.com project, where we vlog weekly. The WordPress community on Twitter is where I get my best ideas and find the best conversations. I spend some of my time at virtual events, but I'm keeping my fingers crossed for the days when I can travel again to WordCamps!
Thank you for this interview, Allie. And for all of your contributions to the WordPress community! If you're reading this and know someone like Allie who deserves a nomination for our Care fund, just go to our Yoast Care page to nominate them.