Alexander Gounder receives the Yoast Care fund for his contribution to the WordPress community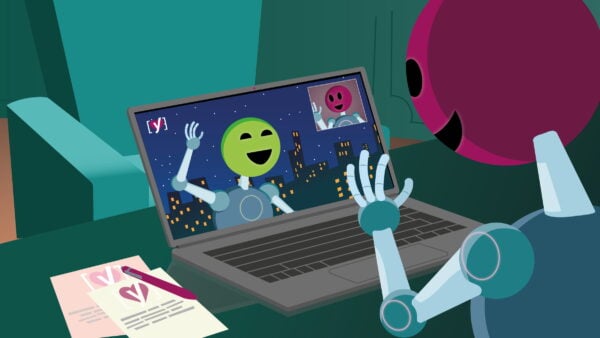 Recipient:
Alexander Gounder
Nominated by:
Yogesh Londhe
Alexander Gounder is a valuable member of the WordPress Community, with significant contributions to the Polyglot and Core Teams. Above all, he is a cherished asset to the Indian WordPress Community. His contributions hold great importance, which is why Yogesh Londhe nominated him for the Yoast Care fund. Let's learn more about this WordPress devotee who loves the community.
Nominator Yogesh Londhe: "Alexander Gounder is an active member of the WordPress community in India. He has been an instrumental part of the ongoing WordCamps in India. Alexander and Aditya Kane started the WordPress meetup in Mumbai, which spread to other cities, and the WordCamps in various Indian cities followed. He is a much-loved member of the WordPress community and is always ready to help new community members take roles in organizing the meetups and WordCamps. He has mentored quite a few new speakers to speak at the WordCamps. Alex (as he is lovingly called) is not sponsored for his community work by anyone; he runs a small digital agency in Mumbai, building WordPress sites for customers as a source of income. He is a worthy recipient of the fund as he could use it at present. Furthermore, the recognition he will get for receiving the fund will be a kind of thanks to him for the fantastic community-building work he has done tirelessly over the years."
Let's get to know Alexander Gounder
That's quite an introduction, Yogesh! We would love to get to know Alexander even better. That's why we asked him some questions about his work and his passion for WordPress:
Hi, Alexander! Why did you start contributing?
I would rather ask: 'Why not?' Let's start at the beginning. In 2012, I attended WordCamp Mumbai, organized by some college students. In my opinion, the event was a little corporate-driven. We paid almost 1800 rupees for a ticket, and most of these sessions, barring 20% and 30%, were mainly sponsored pitches. Most of the talks were about social media; there was even a talk about Windows mobile app development. Overall, I wasn't very happy with the event.
After attending this WordCamp, the discussion about starting a WordPress meetup group in Mumbai began. I met with Aditya Kane, who lived pretty close to my office, and we developed a friendship. We discussed what we expect from the community, and what we want the ideal WordPress community to look like.
Finally, we applied for WordCamp Mumbai. We were told to give it six months, and the WordCamp Central team was beneficial. They guided us through the whole process. It took at least three months to figure out things. This was our initial involvement in the community.
We established one of the first WordCamps in India through our meetup group in 2013, as the chapter program didn't exist at the time. Our meetup group gained momentum, and we sponsored WordCamp Baroda in late 2013.
In 2014, the second WordCamp Baroda happened before even WordCamp Mumbai could happen. So, 2014 was the first WordCamp Mumbai organized by the meetup group. It was a small and lovely event. We wanted the cost of the WordCamp to be very reasonable. Luckily, we managed to price tickets at Rs. 300, but attendees could also choose to pay what they'd like.
Could you share your first contribution with us?
So, my first contribution was organizing the WordCamp, and putting the whole community together. It's also one of the contributions I'm most proud of. Back then, we also started working on translations. But for some reason, they didn't take off in India. We had so many people take up the course for Marathi WordPress, but then that also died out soon.
I want to give you a simple example: when we were at WordCamp Kanpur, the Ola app was in Hindi. That's how Ola drivers can come on board, and use the app without learning English first. Developers do not do all these translations. These translations are done by Indian agencies who create professional translations. So, somewhere, there has to be an industry effort to get these translations done.
In terms of contribution, it's my community effort. Its translation is one of the contributions that I'm proud of. The last thing I'm proud of is getting a core contribution badge. I was able to find one bug in the WordPress software way back, and that has allowed me to say that I'm a core contributor to the WordPress software. It's more of a vanity thing than anything.
What contribution or moment are you most proud of?
One WordPress moment that I'm proud of was relatively recent. I've been struggling on the personal front for almost a year and a half. People who know me know that my wife and I have been working to have kids for more than a couple of years now. And we've been going through a very tough cycle of IVF.
Last year, my wife had a miscarriage. These have been trying times for me. Being the organizer for WordCamp Mumbai, I felt that I let down the community by not having a WordCamp last year. However, this year, the community rallied with me, and we are organizing WordCamp Mumbai this year.
Recently, I became a father of twins, and as the kids were born prematurely, they needed unique treatments that were beyond my means. My family and I didn't know who to turn to for help. So when we called for crowdfunds, the WordPress community came forward and helped us generously. This was a very humbling moment for me. I felt the love of the community. The people with whom I had not connected for a long time called me up and assured me that everything would be alright. They told me to call them directly if I needed more help. The community goes beyond meetups and WordCamps and all the events; they got my back. I love this community.
Who is your WordPress hero?
I've been thinking about this a lot. I can pick Aditya, I can pick Topher, I can pick Saurav Shukla. All of these people have been heroes. But they're the visible heroes.
I think it's good to get these people at the forefront, because they continue to support our community to date. And there's also Ayog. I know I'm naming many men here, but there have been women too. Meher Bala is a massive source of inspiration for us. There is Sheeba from Pune, who's excellent with her support for the WordPress community.
Even now, we have Priyanka, a volunteer who's been doing fantastic work for the WordPress community this year. So, all these people are the actual heroes of WordPress year in and year out.
What would you love to do in the future?
I'd love to see more traditional WordCamps in India. I know there is an initiative to organize the Next Generation WordPress events, but I feel the old-style traditional WordCamps bring out the enthusiasts in India. In 2016-2017, when there were many WordCamps in India, we saw a surge in contributions to WordPress from India.
Other than that, I would love to see more people take up the cause of translating WordPress into Indian languages.
Where may people find you? Online, WordCamps, other meetups?
You can find me on X, and Making WordPress Slack: as @gounder.
I'm proud to say I became a father, so I'll miss other WordCamps this year. You can find me at the WordPress Meetups in Mumbai, which happens twice a month.
Thank you for this interview, Alexander, and for all of your contributions to the WordPress community! Do you know someone like Alexander Gounder who also deserves to be in the spotlight? Go to our Yoast Care page and nominate them right away.