Ahmed Kabir Chaion receives the Yoast Care fund for his contribution to the WordPress community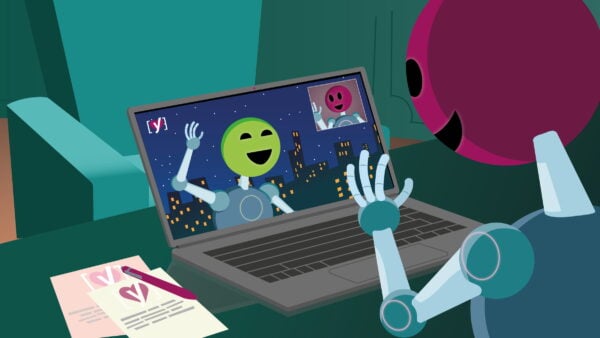 Recipient:
Ahmed Kabir Chaion
Nominated by:
Adrita Chakraborty
Ahmed Kabir Chaion is a valuable contributor to the WordPress Community Team. His contributions are extremely valuable, which is why he was nominated for the Yoast Care fund by Adrita Chakraborty. Let's learn more about this WordPress devotee who loves the community.
Nominator Adrita Chakraborty: "Ahmed successfully organized the Dhaka WordPress Mega Meetup and WCAsia 2023. He motivates women to contribute to WordPress and many others have joined the community thanks to his encouragement. I'm grateful to Ahmed and believe he deserves more appreciation from WordPress."
Let's get to know Ahmed Kabir Chaion
Thank you for those kind words, Adrita! We'll make sure Ahmed gets the appreciation he deserves, so let's get to know him a bit better by asking a few questions about his work and passion for WordPress
Hi, Ahmed! First off, can you tell us what you do?
I am the Operation and Growth Manager at BuddyBoss. In addition to that, I also serve as one of the Team Reps for Making WordPress Polyglots and the former Team Rep for Making WordPress Global Design. I am a self-sponsored contributor and try to give back as much as possible through my contributions to the WordPress project, WordPress meetups, WordCamps, and the community. Aside from contributing to WordPress, I am a Diplomacy Mentor working closely with educational institutions in Bangladesh, Australia, Nigeria, etc.
I help candidates with Language Proficiency Exams such as IELTS, TOEFL & PTE. During the pandemic, I joined WEDU Global as a Mentor to help support Asian women with mentorship and guidance for their academic and career growth. I also appeared as a judge for the Hult Prize 2019-20 & 2020-21 𝘖𝘯-𝘊𝘢𝘮𝘱𝘶𝘴 competitions, the world's largest student entrepreneurship event with funding of $1 Million (in partnership with the United Nations).
What is one of your proudest moments?
My most proud moment took place during the closing ceremony of WordCamp Asia 2023. Organising WC Asia has been a dream come true. The first-ever flagship WordCamp in Asia has successfully concluded. As an organizer and being assigned to the Contributor Day Team, I had the privilege to host 11 live webinars weekly using social channels promoting the Contributor Day, which took place on 17 February, inaugurating the grand event.
I even had the privilege to officially address the formal opening of the event. Additionally, I feel super proud to be able to work alongside Sandilya Kafle (Nepal), who served as the Contributor Day Team Lead, Ugyen Dorji (Bhutan), and Lax Mariappan (Philippines). It was a pleasure for me to collaborate with such veterans of the WordPress community. These individuals helped me significantly to successfully serve as an Organiser at WordCamp Asia 2023, and now I look forward to WordCamp Asia 2024 in Taipei, Taiwan.
What are your plans for the future?
I would love to continue to be a part of the official release squad for WordPress major releases, contribute to a few components, and possibly become a maintainer someday soon. Additionally, I would like to become an advocate for those who aren't software developers or technically strong so that they can also contribute to WordPress. Hopefully, someday soon, within a few years, I can.
In a perfect world, what would WordPress look like?
I believe in open source and WordPress being the platform for my day-to-day usage. I look forward to seeing WordPress become easier to use and more inclusive for anyone and everyone, reducing the risk of barriers to entry for the end user. In a perfect world, I would love to see Gutenberg become more powerful. I dream of the WordPress mobile application being enhanced to the point that I won't potentially need to own a PC. This is my dream, I know, but I don't think achieving it's too far away. WordPress is a unique platform with hundreds of contributors, making it better.
Where may people find you? Online, WordCamps, other meetups?
My username is "chaion07′ on most social media platforms, but I am mostly active using Twitter and LinkedIn. You can also find me on Making WordPress Slack by the same username. Please come by our weekly chats for the Polyglots Team at Making WordPress Slack, and you may find me hosting the meeting as well. Cheers!
Thank you for this interview, Ahmed, and for all of your contributions to the WordPress community! Do you know someone like Ahmed Kabir Chaion who also deserves to be in the spotlight? Go to our Yoast Care page and nominate them right away.