A H M Nazmul Hasan Monshi receives the Yoast Care fund for contributing to the WordPress community.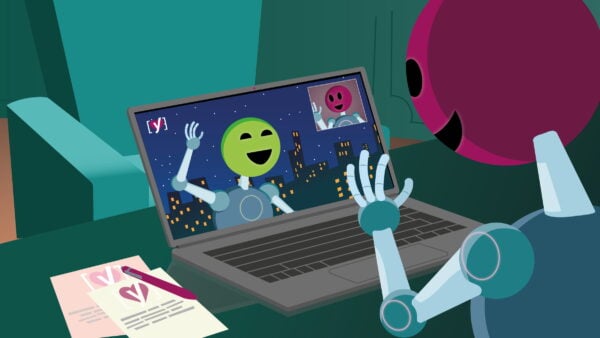 Recipient:
A H M Nazmul Hasan Monshi
Nominated by:
Abid Hasan
A H M Nazmul Hasan Monshi (Robin) is a valuable WordPress community contributor. His contributions are exactly why Abid Hasan nominated A H M Nazmul Hasan Monshi for the Yoast Care fund. Let's learn more about this WordPress devotee who loves the community.
Nominator Abid Hasan: "I strongly feel Robin is the right candidate for the Yoast Care Fund. He is the most significant contributor in the WordPress 6.1 major release from Bangladesh, contributing to almost 10+ make WordPress teams. In addition, he organized a successful event with 50+ attendees to help people get started with contributions to the Core Team. Robin also hosted online workshops to help people contribute to the Core Team. He is famous in all make team meetings and release parties."
Let's get to know A H M Nazmul Hasan Monshi (Robin)
That's quite an introduction, Abid! We would love to get to know Robin even better. That's why we asked him questions about his work and his passion for WordPress.
Hi, Robin! What do you do?
I am a WordPress lover. I'm currently working as a Senior WordPress Developer at WPDeveloper, a WordPress-based product company located in beautiful Bangladesh with more than five million happy users from over 180 countries.
In my personal life, I love to play with my website nazmulrobin.com. I build, rebuild and build. But I still have miles to go before I finish my website (lol). I watch movies a lot. Mostly classic movies. I'm a big fan of Cary Grant, James Cagney, and Paul Newman. I also love Cristiano Ronaldo, am a supporter of the Bangladesh cricket team, and a proud husband.
How do you know about WordPress?
I fell for WordPress back in 2014. At my second workplace, I trained with WordPress. Working with WordPress felt so right, because it's user-friendly. I struggled with my career in my initial professional stage, and WordPress was there to help me. It was a career savior. Thank you, WordPress.
Why did you start contributing? Could you share your first contribution with us?
Initially, getting started with contributing was difficult. I had millions of questions. With the help of my teammates, I slowly got started. We talk about contributions quite often in our room. I discovered that contributing helps a lot in understanding the core features, and it's a great way to stay in touch with WordPress legends. I began enjoying contributions and got addicted at some point.
The first contribution was a minor change, but it wasn't easy. I didn't know how and where to submit the fix. I also was confused about the proper WordPress GitHub repo (WordPress vs. WordPress-develop). Luckily, I got hands-on lessons from my teammates, and was able to contribute my first minor but BIG contribution (for me).
Who is your WordPress hero?
M. Asif Rahman. Entrepreneur, Angel Investor, and founder of WPDeveloper and beloved Bhaia. Even before my first contribution, I was inspired by Asif's various WordCamp sessions. Whenever we talked, I learned new things. He has magic in his words.
I always get mentorship from Nazmul H. Rupok, Afsana Diya apu all the time. And I want to mention two more names. First, costdev from the Make WordPress Core team. He was always there when I needed any help. And second, my wife was supportive during my high engagement with WordPress Core before the 6.1 release.
Where may people find you? Online, WordCamps, other meetups?
I am available everywhere. At least, I try. You can find me on WordPress Slack (@Robin) all the time. I'm also available on Twitter, and I sometimes make videos and go live on my Youtube channel. Feel free to DM me on any of the platforms I mentioned! Of course, you can also contact me via nazmulrobin.com (kidding, it's still in progress).
Thank you for this interview, A H M Nazmul Hasan Moshi. And for all of your contributions to the WordPress community! Do you know someone like A H M Nazmul Hasan Monshi who also deserves to be in the spotlight? Go to our Yoast Care page and nominate them right away.