Editors' Picks RSS feeds
Google News allows you to provide it with "editors' picks", these are featured in the top right on select section pages and the Google News homepage, and look like this (this example was taken from the Google News UK front):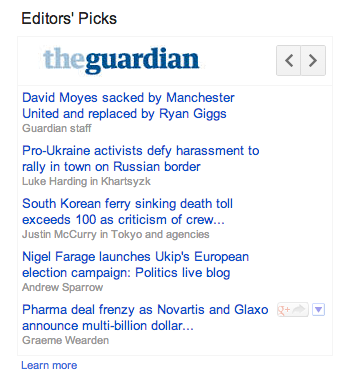 To submit an editors' picks list, you need to create a custom RSS feed. Luckily, our News SEO plugin has you covered! In the backend you'll find the following settings:

You'll have to upload a logo image here, which must match either of these two formats:
Width of 250px, Height between 20 and 40px
Height of 40px, Width between 125 and 250px
On each post, you have the option to tick a checkbox that adds that post to the editors' picks RSS feed. Pick 5 of your best most recent articles so there's a list to start with, and you're ready to click the last button and submit the editors' picks feed to Google!