Based on ideas in an excellent post by Avinash Kaushik the blog metrics plugin calculates the following:
Raw Author Contribution:

average number of posts per month
average number of words per post

Conversation Rate:

average number of comments per post without your own comments
average number of words used in comments to posts
Both for all the time you've been blogging, and for the last month, it then adds these values in a page on your WordPress dashboard. This looks something like this: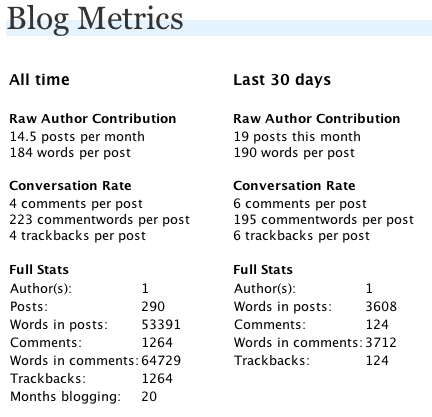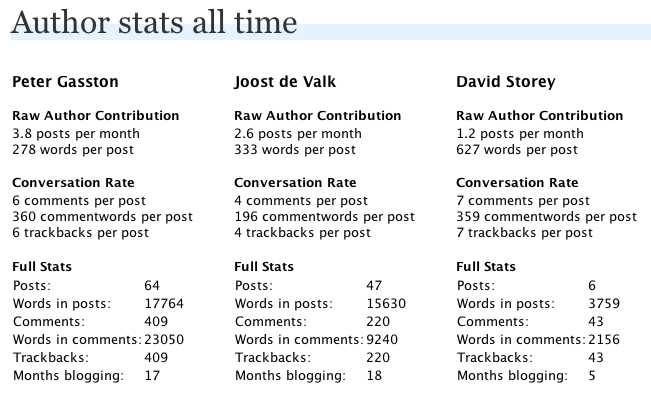 By using these metrics, you can determine which of your writers are performing the best, who's writing the most, who gets the most comments and which types of content are the most valuable. These will help you determine the best course of action for your blog.
Be sure to combine this kind of analysis with analyses from for instance Google Analytics to get the maximum result. You can use e.g. the Monster Insights plugin to make Google Analytics tracking on your blog easy as can be.
Get it now!