A week with us: The release of WordPress 5.9-RC2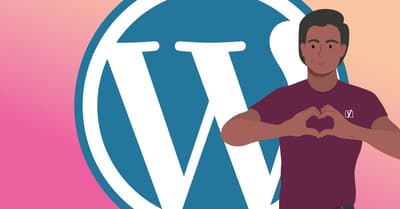 WordPress 5.9-RC2 was released two days ago and we are now in the finish line for the final release. WordPress 5.9 will be released in just 12 days, on the 25th of January. Time is of the essence and our whole team is focused on this release. So at the moment we're testing, fixing bugs, writing documentation, and helping with automated tests. This is one of the most important releases of the last few years. It introduces a new paradigm for themes and it's an important stepping stone for the future of WordPress!
Our weekly team updates
Carolina
I'm glad that my colleagues are back after the holidays because it was a bit quiet last week.
5.9: Gutenberg and documentation
For the past two weeks, I have focused on testing the WordPress 5.9 release candidates, reported bugs, and done pull request reviews. I have helped review and write end-user documentation for the new features, and work on a new section of the theme developer handbook has picked up.

Here are my favorite articles from the new end-user documentation:
Justin
It's been two days since I got back from a great vacation. I spent those days catching up on what I missed here and there. I also start up my work on various duties and housekeeping tasks for the performance team again.
Other than that, I'm currently working on moving the proposal to migrate the e2e test suite from WordPress and Gutenberg to Playwright.
Ari
After some much-needed time off, I got back on Monday. After catching up with everything that happened while I was away, I was able to get back to working on WordPress and Gutenberg.
I spent this week reviewing pull requests, testing, and committing minor bug fixes to Gutenberg and WordPress Core. The WordPress 5.9 release is close, so we are all in "firehose" mode. Trying to fix everything so that the final product will be robust and stable for everyone.
WordPress 5.9 is a significant step forward for the community. It represents an important shift in the way we build themes and templates, so it's an exciting time for all of us!
Read more: 2021 review from the WordPress Core team »