The WordPress core team: Who we are and what we focus on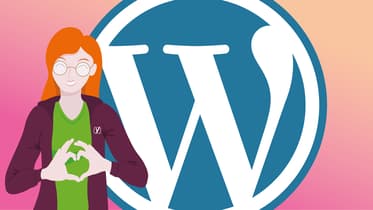 At the moment, the WordPress core team at Yoast is made up of four full-time employees. But despite what our team name may suggest, WordPress core is not the only thing we work on. We have a variety of skills and interests that spans multiple teams in the so-called Make universe, which has eighteen different teams right now. In this blog post, I'll tell you more about our team and what we focus on in our work.
Our WordPress core team is a distributed team by design. This means that our team consists of people that work remotely, have been voluntarily contributing to WordPress for quite some time, and have made a difference in the project. We come from diverse backgrounds and continents. Today, I have the pleasure of introducing my colleagues.
Let's meet the team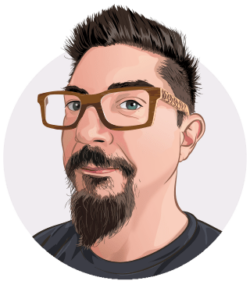 Ari
Aristeidis Stathopoulos hails from Corinth, Greece. He is a full-stack engineer, with over 2 decades of experience in the web industry. Ari has years of experience as a theme developer and has a strong passion for sustainability. He is the team lead of this amazing group of WordPress contributors.
Ari spends most of his days on GitHub, where he contributes to Gutenberg and Full Site Editing, as well as WordPress Core.
---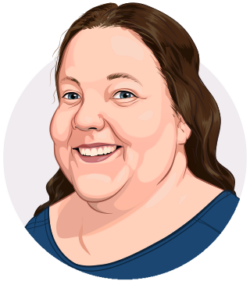 Carolina
Carolina Nymark, or poena as she is known across the project, joined us from Sweden on January 1st, 2021. Before that, she collaborated with us for three months as a sponsored volunteer and led the development of the new default theme, Twenty Twenty-One. Since we were having such a great time working together, we decided to make it official and ask her to join our team.
In the past, she has worked for a government agency and worked with refugees. She has a background in Arts and found her digital canvas in the WordPress Themes team, where she has been contributing for ten years (woot!). A very committed relationship, when you consider that WordPress will turn eighteen in 2021. Carolina is one of the team representatives and she focuses on front-end development with an eye on accessibility.
---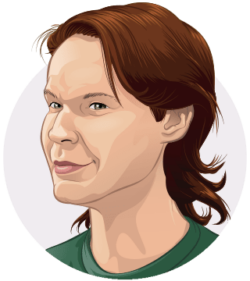 Sergey
I am not sure I even need to introduce Sergey Biryukov. He is the heart and soul of WordPress Core. In his time as a contributor, he has amassed an impressive number of commits. For the past two years, his activity has been crucial for the success of the project. With over 500 props (mentions in tickets he was involved with) for each release, he really plays in a league of his own.
Sergey is incredibly generous when it comes to his knowledge. He is a great mentor and will reply to the same question over and over if that can help more people board the WordPress train. He lives in Russia with his three cats and luckily we get to see and hear them a lot during our team calls.
---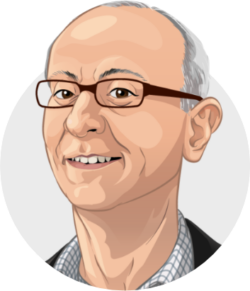 Andrea
Andrea is one of the foremost accessibility experts in the WordPress ecosystem. He is Italian and very passionate about making the web a better place for everyone – with a strong focus on accessibility.
Andrea shares his knowledge on GitHub where he is a driving force for a11y improvements, and he mentors other contributors in the WordPress Slack channels. 
---
WordPress 5.6 – Our first team project
On December 8th, 2020, WordPress 5.6 was released and the five of us were noteworthy contributors to the release. I treasure this achievement as it was the first time we assembled for a project and got across the end line as a team. I am looking forward to many more projects we can tackle together. Every one of us is passionate about making WordPress better for its millions of users, and we show up every day to make sure our work has a positive impact on the web.
Supporting characters and guest stars
When I take a quick look at our Slack workplace, it tells me that we currently have 128 Yoasters working at our company. Of which 44 colleagues contribute to WordPress in some form or another. That's a lot of people.
While our core team works on WordPress full time, there are lots of supporting characters and guest stars in the play. Anytime we have a question that we need an answer to, we're almost certain that one of our colleagues will have the answer. This is one of the reasons why we value transparency. Without it, there is no learning or growth.
In addition to that, some of our colleagues have full days available to work on WordPress. One these days they join our team and we try to make sure they feel welcome and supported in any way we can. They will also pop by this blog when they have an interesting story to tell. And I assure you, there is no shortage of those when you spend some or all of your time working on software that accounts for 40% of the web.
That's all for now. Over to you!
Thank you for reading about the WordPress core team at Yoast. I hope I've given you some insights into who these wonderful people are and what they do. Do you have questions for our team? Bring them on! We would love to hear from you.