How to really help the WordPress project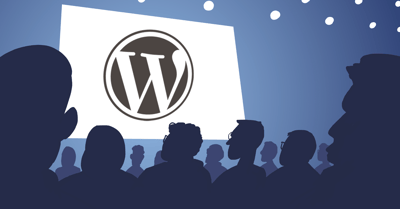 This week, we have a different kind of article on our blog. Before becoming sponsored, full-time contributors at Yoast, we were all individual, volunteer contributors. This means we all worked on the open-source project in our spare time or sometimes by using our own billable hours to contribute. In this post, I'd like to share a more personal story with you, and explain how you can really help the WordPress project.
Contributing to WordPress looks different for every one
Some folks start at a young age, inspired by their parents. Others stumble upon it as a school project. Other folks start later in life: they use WordPress to build websites, but they don't know they can contribute to the WordPress project. Or they hear about WordCamps and decide to check them out. Whatever path you took to become a WordPress contributor, usually someone helped you move your first steps in the community. Or helped you grow in it.
For me, this person was Andrea Middleton. Next week will be her last as a full-time, sponsored WordPress contributor, and it seemed fitting to say goodbye with a post in our blog. I started contributing to WordPress in the spring of 2015, completely randomly. At a freelancers' event, I met Luca, who works for Automattic. He told me I could help with translations. So I did. After that, he put me in touch with other folks in my hometown that wanted to start a WordPress Meetup. So we did. The snowball effect started, and the Italian community was reborn.
As a result of my increased involvement, I discovered a whole world of possibilities to contribute to WordPress for people with different backgrounds and skills. By September of the same year, I was hooked. And, as luck would have it, it was the year of the first WordCamp US. With no hesitation, I booked a ticket for Philadelphia.
Find a mentor, get found by a mentor
On the day before the Community Summit (where I would also meet our own Taco and Andrea for the first time), I sat in the lobby of the event's hotel, and Andrea arrived after a long flight from Portland, Oregon. She still had her jacket in one hand and her suitcase next to her, but she proceeded to hug everyone who would come to greet her.
For the following week, Andrea checked in on me, pointed me to interesting resources, and introduced me to people. She also found the time to give me an orientation for the first WordCamp Torino. More than anything, she made me feel welcome, supported, and heard. She did this for countless people. She modeled what a mentor and a leader look like, by meeting people where they are and talk with them, not at them.
This is the "match made in heaven" of community building: you show interest, someone believes in you, it's a win-win for both parties. After all, mentors also grow thanks to the insecurities of mentees. And leaders grow by listening to the community, not by imposing their decisions no matter what.
Over the years, I did my best to welcome other people into the community. Sometimes I got asked for help, sometimes I spotted an opportunity to uplift someone, and I took it.
Want to help WordPress? Think beyond the code
Software is made of code, but people write it. If you are already a contributor, I have a challenge for you: set aside some time, in your contributing time, to help others instead of focusing just on your tasks.
The difference between not receiving a reply to a query, and receiving one which says "Thanks! That's a good start" might mean the difference between never contributing again versus becoming a decade-long community member.

From "Make it better, give it back", John Blackbourn's essay for HeroPress.
In her farewell post, Andrea's closing is an invitation to help someone else. "Maybe even more-than-one someone else." If you care about the WordPress project's health and you really want to help it thrive, be more like Andrea.