SEO for international expansion, with Weglot
Why this webinar?
International expansion can be a great way to reach a new audience, and grow a business. But international SEO is complex, and easy to get wrong. We'll be joined by experts from Weglot to discuss some of the challenges, opportunities and best practices when it comes to considering whether you want to try and expand to target additional countries, languages and cultures.
What can you expect from this webinar?
Insight into best practices and options when it comes to internationalization;
Tips for how to avoid common mistakes;
Q&A session with SEO experts Jono from Yoast or Elizabeth from Weglot
Jono Alderson
Jono is our Head of SEO. He's a digital strategist, marketing technologist, and full stack developer. He's into technical SEO, emerging technologies, and brand strategy.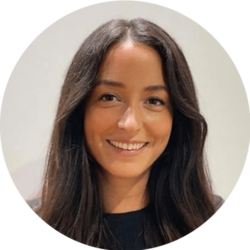 Based in Paris, but originally from the UK, Elizabeth is Head of Content at Weglot, a website translation software that allows businesses to translate and display their site instantly. Outside of the office, she enjoys cooking, discovering new restaurants, and interior design.
Weglot is a WordPress translation plugin that allows you to instantly launch a multilingual website. By detecting, translating, and displaying the content of your website under multilingual SEO-friendly language subdirectories, it removes the need for multiple websites for multiple markets.
---