Webinar by Bluehost: How to automate WordPress and boost productivity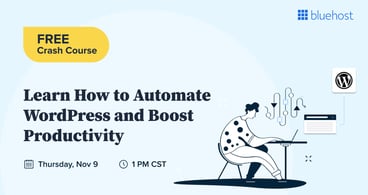 Building an effective website involves a lot of moving parts. Join us as we dive into the world of WordPress automation, exploring how it can streamline your workflow and supercharge your productivity.
WordPress is a versatile platform but managing it can be time-consuming. Automating routine tasks can free up your time and energy for more creative and strategic endeavors.
Unlock the power of WordPress automation in just 45 minutes! Join us for this crash course where you'll learn to streamline your workflow, enhance productivity, and take your WordPress projects to the next level. Discover automation tools, see practical use cases, and gain valuable insights. Don't miss out—register now to secure your spot and automate your success!!
Missed this webinar?
No problem! The replay is available for you to watch here.
Hosted by: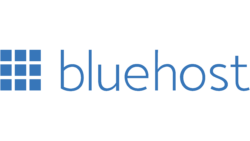 Bluehost
A leading web hosting solutions company that is recommended by WordPress.org. Since our founding in 2003, Bluehost has continually innovated new ways to deliver on our mission: to empower people to fully harness the web.
---