Webinar by Bluehost: Building a WONDERful website on WordPress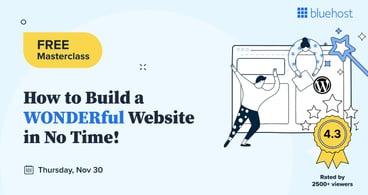 Are you looking to create a website but don't know where to start? Look no further! Join this upcoming webinar and learn the basics of website design and development using WordPress.
In this webinar, the experts of Bluehost will guide you through the process of creating a website from scratch, covering everything from choosing a domain name and selecting a hosting provider to customizing your theme, creating engaging content, and optimizing your website for search engines. Meet WonderSuite by Bluehost and learn how it will revolutionize website creation!
By the end of this webinar, you will have the skills and knowledge needed to build your own WordPress website and take your online presence to the next level. Whether you're a blogger, freelancer, small business owner, or simply someone who wants to create a website, this webinar is perfect for you.
Missed this webinar?
No problem! The replay is available for you to watch here.
Hosted by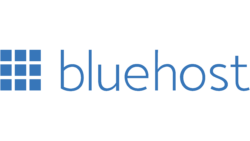 Bluehost
A leading web hosting solutions company that is recommended by WordPress.org. Since our founding in 2003, Bluehost has continually innovated new ways to deliver on our mission: to empower people to fully harness the web.
---