Yoast SEO news webinar – May 31, 2022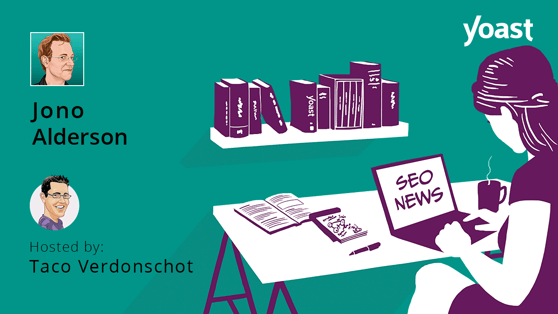 Register now!
Tuesday, 31 May 2022
4 pm CEST / 10 am EDT
Duration: 1 hour
Featuring Jono Alderson
Replay will be added after the webinar!
Register now!
Why this webinar?
The world of SEO is constantly evolving, and keeping up with all of these changes can be quite a challenge. Our Head of SEO and SEO specialist Jono Alderson will keep you up-to-date on the latest SEO news in our monthly SEO news webinar.
Who is this webinar for?
Everyone that is regularly working on their SEO;
If you're looking for advice or have questions about your SEO strategy;
If you want to ask these experts your SEO-related questions in the Q&A.
Details
Tuesday, May 31, 2022;
Start time 4 pm CEST / 10 am EDT;
Duration 1 hour (including Q&A);
Free webinar, but registration is required to attend live.
Jono Alderson
Jono is our Head of SEO. He's a digital strategist, marketing technologist, and full stack developer. He's into technical SEO, emerging technologies, and brand strategy.
Sign up for the Yoast SEO webinar newsletter
And get a monthly email with an update about all SEO webinars and exclusive information on the most important topics that will be discussed.
---
Feeling you have to wait too long?
Watch another Yoast webinar to pass the time