Joost transitions to a new position within Yoast and Newfold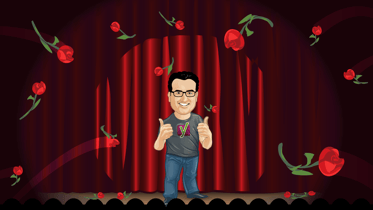 Big day for Joost and Yoast! Joost de Valk has decided to move into a different role than his current position as CPO at Yoast. He'll stay on board as an advisor for both Yoast as well as Newfold. It's a big change and at the same time it is not such a big change. We're excited for Joost as he embarks on a new phase in his adventure. In this post, we'll explain why Joost decided to resign and what his new role will look like.
New adventures
One of the reasons for Joost to sell Yoast to Newfold was because he was a bit bored. He's been doing SEO and WordPress for well over a decade. He has always taken his responsibility for Yoast the company, the Yoast SEO plugin and the WordPress community very seriously. With that, he ignored some of his other dreams, aspirations, and ambitions. "I still love Yoast and I still want to contribute to the success and the growth of Yoast, but I have so many other dreams," Joost de Valk explains. "After we sold Yoast, I hoped that I would be able to fulfill my ambitions within Newfold. And that just isn't the case (yet). So, it's time for me to spread my wings a bit." For more insights into the reasons and motivations of Joost de Valk, please read his personal blog post.
New position
Joost de Valk will become Yoast's primary SEO advisor. He'll be at our offices in Wijchen two full days a month. He'll be our advisor on how to move forward with the Yoast SEO plugin. He will attend meetings and brainstorm sessions with the product and R&D teams. Joost will also do workshops and talks within the organization to share his knowledge and educate our Yoasters. On top of that, he'll be available for questions and advice from our marketing and SEO experts.
Joost will also stay on board as an advisor for Newfold. In that position, he'll advise the leadership team of Newfold on all things WordPress.
Big thank you to Joost
Joost de Valk is a true visionary. In the past decade, he built up the Yoast brand and the Yoast product line. His leaving Yoast altogether would certainly be detrimental to the product. Luckily, our own Jono Alderson will become Head of SEO at Yoast. Jono as head of SEO combined with keeping Joost on board as a primary advisor will make all the difference.
We're really happy that we get to keep Joost one day every fortnight. And, we really appreciate all he has done for Yoast in the past decade. His drive, ambition, and execution power got us where we are today. That's why we'll be hosting a special webinar and throwing a big party in his honor!
Coming up next!
Event

December 09, 2023

Team Yoast is at Attending, Organizing, Sponsoring WordCamp Ahmedabad 2023! Click through to see who will be there, what we will do, and more!

See where you can find us next »

SEO webinar

12 December 2023

Learn how to start your SEO journey the right way with our free webinar. Get practical tips and answers to all your questions in the live Q&A!

All Yoast SEO webinars »