Get the most out of Yoast SEO
Thanks for setting up Yoast SEO. Now what?
To start ranking high in search engines, you need to improve your website. We'll show you how with video guides and a free webinar about the SEO basics.
Join the next FREE webinar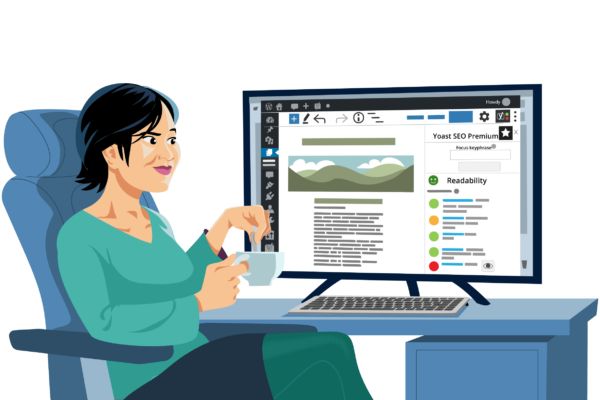 1. Configure Yoast SEO
2. Start with SEO
3. Learn the fundamentals of SEO
You have a site and are ready to show it to the world. Now it's time to attract people to your pages and blog posts from search engines. Search Engine Optimization (SEO) helps with that. Follow the steps on this page to get a headstart on your competitors.
first step: watch videos guides
Learn how to use Yoast SEO
These two videos guide you in using and getting the most out of Yoast SEO. They're split into 1) setting up your settings correctly and 2) helping you improve content with Yoast SEO. If you're unsure about anything after watching the videos, sign up for the FREE webinar and ask your questions to Yoast experts.
How to configure Yoast SEO
In this video, we'll guide you through configuring Yoast SEO correctly. This ensures that the basis of your SEO is good so your website is ready to climb in the search results.
How to improve content with Yoast SEO
Your pages and posts are the most important part of your website because that is how visitors find your site. This video shows how to use Yoast SEO to create and optimize content that your audience and search engines love.
---
second step: attend a live webinar
Learn how to start with SEO
Starting with SEO can be overwhelming and sometimes you need help to get started. No worries; our SEO experts are here to help. Join this FREE webinar and get practical tips about all the SEO basics.
Duration: 60 minutes (includes 15 minutes Q&A)
---
Third step: join the Yoast SEO academy
Ready to master SEO?
Learn more vital SEO skills that you can apply immediately. In the FREE Yoast SEO academy, you learn about SEO basics, WordPress, and our Yoast SEO Plugin.
Sign up to get acess to the FREE Yoast SEO academy
SEO for beginners training
Yoast SEO for WordPress training
WordPress for beginners training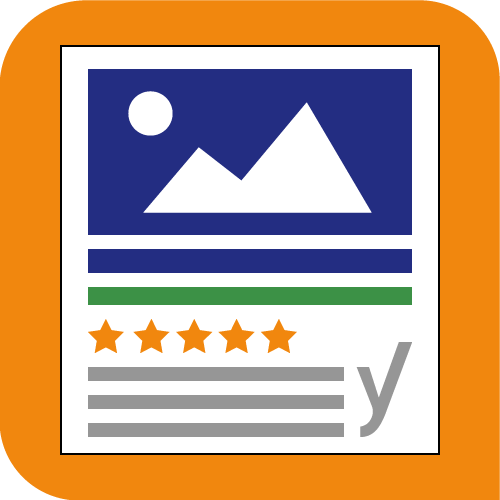 Structured data training
SEO copywriting training
---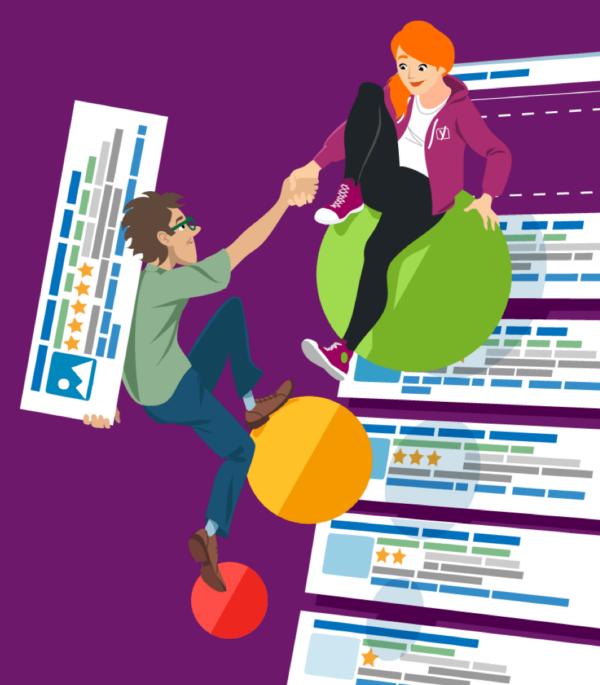 Yoast SEO Premium
Make SEO even easier with Yoast SEO Premium
Yoast SEO Premium ensures that your site meets the highest technical SEO standards. It also gives you the tools to optimize your content for SEO and overall readability.
Save time and focus on your core business
Get more visitors from Google & social media
Takes away your worries and guides you doing SEO
Includes complimentary access to Yoast SEO academy
Buy Yoast SEO Premium