Shop SEO
As the owner of an online shop you know you depend on your visitors, and what they buy. So, how do you get more visitors to your eCommerce site? You need your site to rank high in Google's search results. Preferably higher than your biggest competitor! In this eBook we'll explain in detail how to achieve this.
To improve your rankings you can do many things. It ranges from defining clear goals for your website, finding your niche, and performing thorough keyword research, to creating excellent category pages and implementing technical improvements, like schema.org data. All these topics, and more, will be extensively discussed in this eBook. Always accompanied by lots of practical Yoast tips, that will help you to start optimizing your shop quickly.
About this eBook
If you have or start a online store you need this eBook! The book contains five different sections:
Where to start?
What should you think about first when you start setting up your shop? This section helps you formulate a mission, find your niche and how to carry out keyword research.
Shop structure
Your store needs an excellent structure if you want to rank high. This section takes you by the hand and shows how to create a structure that is crystal clear for Google and your users.
Product page optimization
It's all about your products, right? This section explain in detail how to create product pages that will be found, and that'll seduce your visitor to click that buy button.
Mobile shop
Mobile shopping is still on the rise, so your shop needs to be prepared. Contains many practical tips on how to make your site rank high on mobile devices as well.
Marketing your shop
If you want to sell, you need great marketing. In this section we dive into finding and engaging your audience through newsletters, social media and more.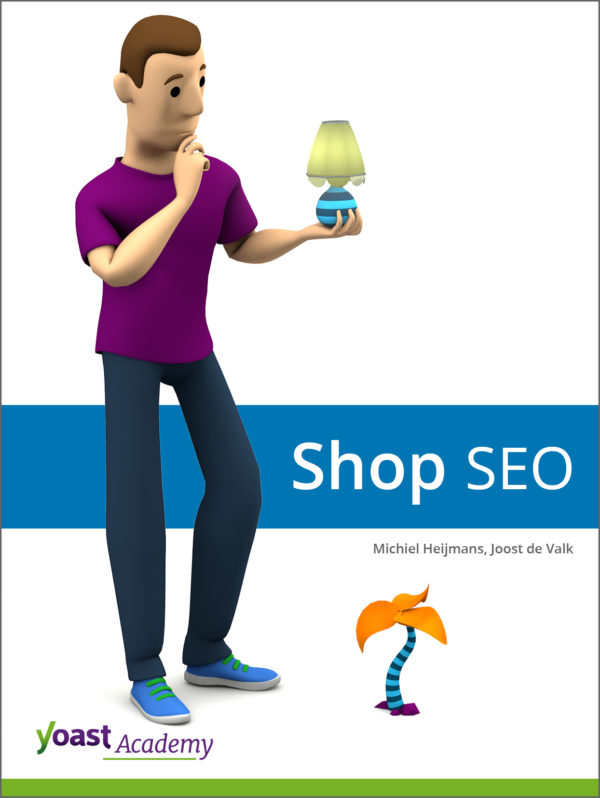 Table of contents

Preview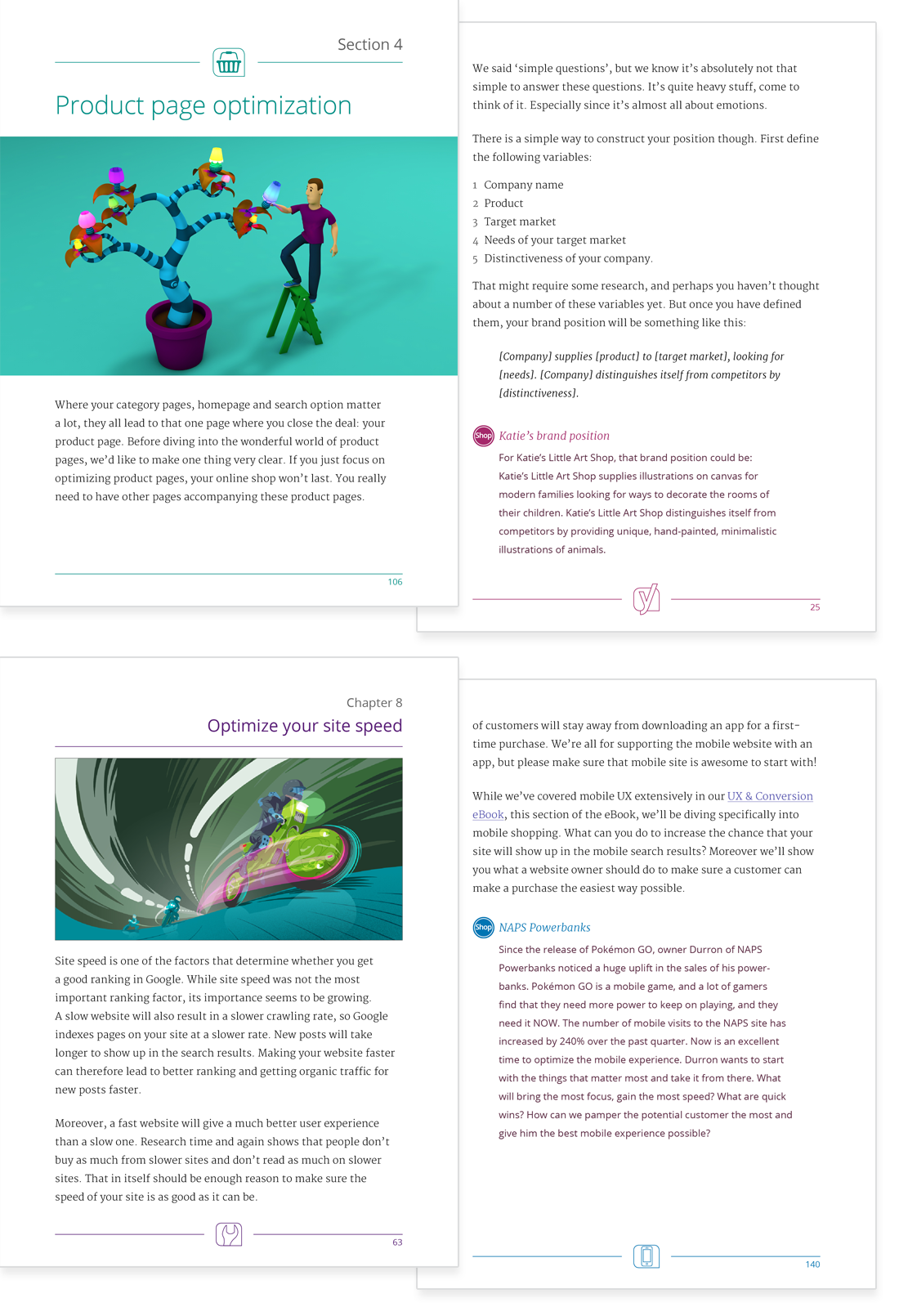 Product details
The chapters are all written by Michiel Heijmans and Joost de Valk. The eBook contains over 190 pages, you'll receive a PDF, a Kindle version and a ePub version.
| | |
| --- | --- |
| Authors | Michiel Heijmans, Joost de Valk |
| ISBN | 978-94-92320-12-4 |
| Number of pages | 190 |