SEO for WordPress
Ranking high in search engines like Google is one of the most important ways to drive traffic to your blog. This does, however, require an SEO strategy! This SEO for WordPress eBook can be a great help to create a successful site.
This eBook takes you through every aspect of Search Engine Optimization that is important for your site to rank well. There are eight sections to cover these aspects, each containing a different example of a site. Amongst others, we present a tech blog, a mom blog and a personal blog. This way, you'll get a clear view on how to implement the theory! Every section also contains lots of practical Yoast tips, that will help you to start optimizing your site quickly.
About this eBook
This eBook on SEO for WordPress is a must have for every professional blogger or website owner. The book contains eight different sections:
Where to start?
What should you think about first when you start setting up your site? This section helps you formulate a mission and how to bring this message across to your audience.
Technical SEO
Explains the very basics of technical SEO and covers the three most important technical aspects: security, speed and mobile!
What to write about
This section gives practical tips on how to come up with ideas for your site. It helps you create a strategy and planning for your content and explains how to handle comments!
Site structure
Contains practical tips on how to improve your site structure, managing a growing website and cornerstone articles.
UX
Explains the importance of a good User eXperience. Provides tips on how to improve call-to-actions, menus and the readability of your text.
SEO copywriting
Gives practical tips about writing, rewriting and structuring your blog posts and pages.
Marketing
Provides practical marketing tips to make sure your audience will grow and will keep on growing. We'll discuss the importance of email marketing and link building and explain how to use social media.
Monetizing your site
This section teaches you how to make money with your website and how to create a shop (in WordPress). It also explains the basics of conversion rate optimization!
"Fabulous book. Read it cover to cover. Phew. Lots of great content."

– Geoff Wilkings, Geoff Wilkings photography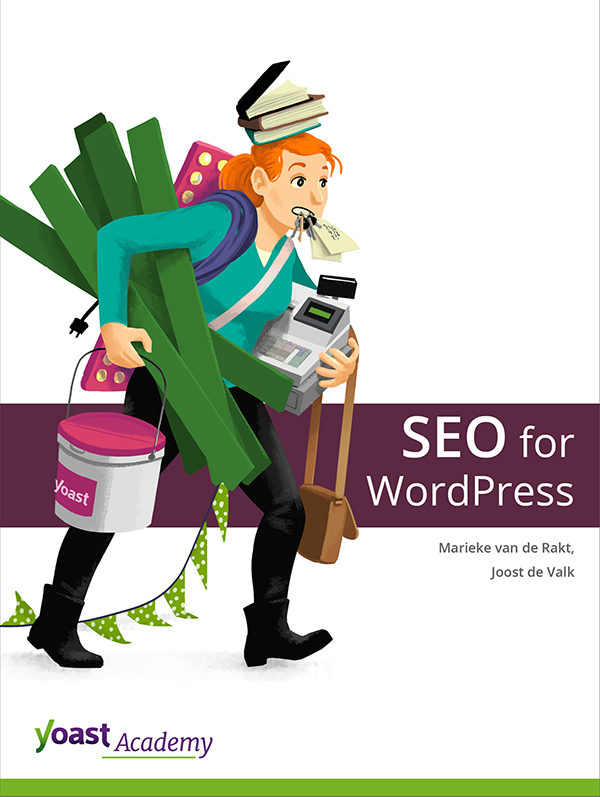 Table of contents

Preview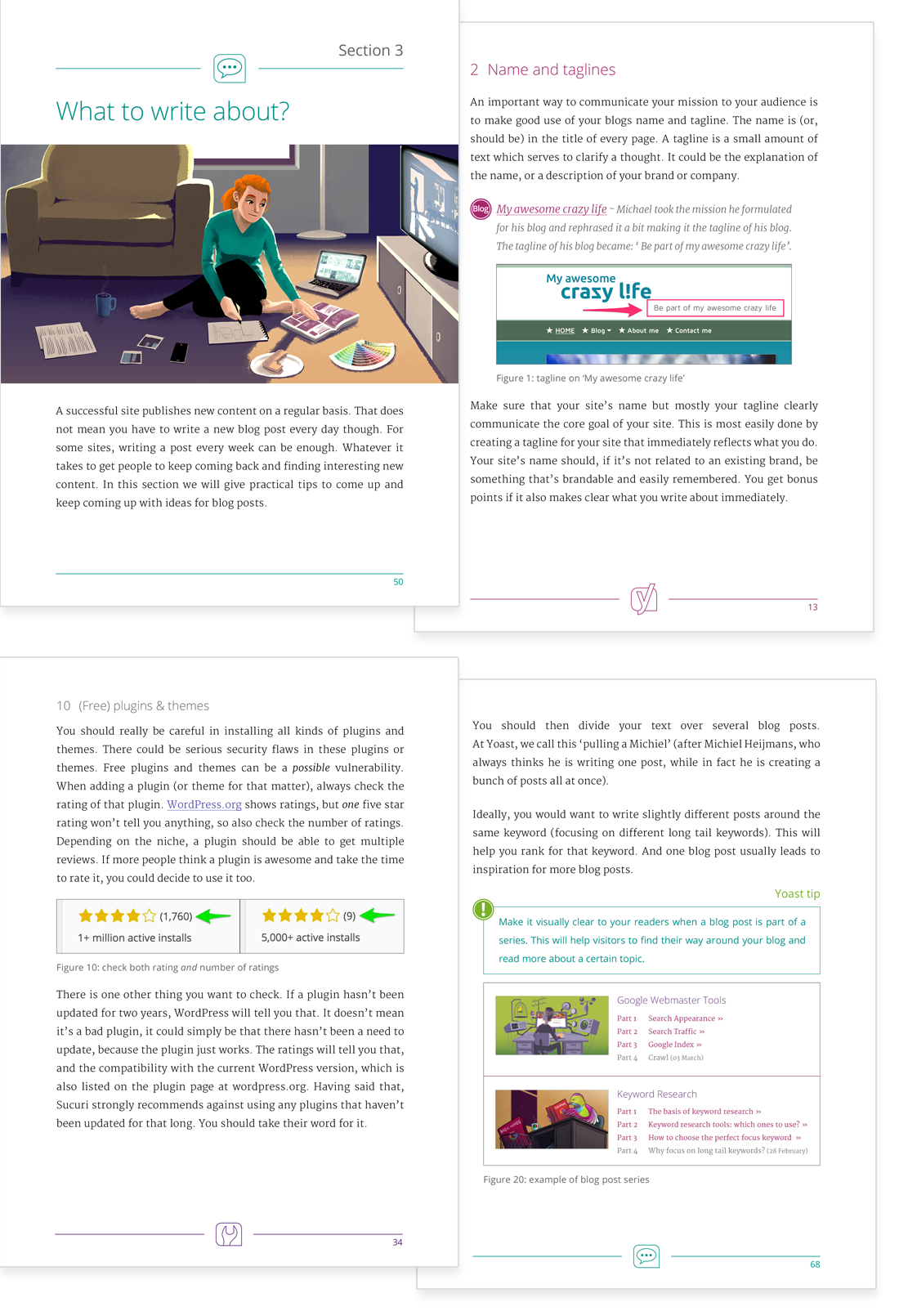 Product details
The chapters are all written by Marieke van de Rakt and Joost de Valk. The eBook contains over 220 pages, you will receive a PDF, a Kindle version and a ePub version.
| | |
| --- | --- |
| Authors | Marieke van de Rakt, Joost de Valk |
| ISBN | 978-94-92320-10-0 |
| Number of pages | 225 |