Yoast Care fund interview: Valentina Azzi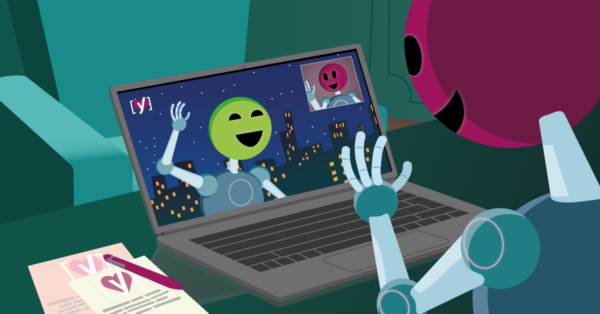 Recipient:
Valentina Azzi
Nominated by:
Stefano Cassone
This week's Yoast Care fund nominee is Valentina Azzi, who was nominated by Stefano Cassone. Valentina is from Italy and contributes a lot to the Italian WordPress community. Let's find out more about Valentina and her contributions in this Yoast Care fund interview!
What contribution or moment are you most proud of?
Definitely my experience as a speaker at WordCamp Verona 2019. I was very excited – but also very scared – to talk in front of a lot of people, especially because there were a lot of friends, and to let them discover not only my experience in the Italian WordPress Community but also a more hidden part of my nature: my fears and my shyness.

But it was surely one of the experiences that I will always remember as a wonderful moment and for which I will always thank WordCamp Verona organizers and Simona Simionato that has helped me as a mentor.
Why did you start contributing? Share with us the first time you contributed?
I discovered the possibility to contribute at my first WordCamp, WordCamp Milan 2017. I was astonished about the desire to contribute of all the participants. Before this, I knew WordPress only as a CMS but I didn't know a lot about Open Source and the role of contributors.
Who is your WordPress mentor?
I don't have one single WordPress hero or mentor but a lot: each of the persons I have known through the WordPress community has contributed to me improving myself both personally or/and professionally. They have helped me to improve my knowledge about SEO, WordPress, and coding but also to try new experiences like public speaking, introduce speakers…
Why WordPress?
Because I think it is a very complete CMS, suitable both for experienced users and for beginners and it allows you to create every kind of website, from blogs to e-commerce. It is also the result of the contributions of people from different countries and competencies.

WordPress has also allowed me to know my "WordPress family", composed of a lot of fantastic people that I'm glad to call friends.
Where can people find you? Online, WordCamps, other meetups?
I participate in the majority of Italian WordCamps (the next are Turin in September 2020 and Verona in October 2020) and I am also one of the organizers of Reggio Emilia WordPress Meetup. I am also on Italian and International WordPress channels on Slack with the username valeazzi.
Do you want to nominate someone for the Yoast Care fund as well? Go check out our Yoast care fund page to find out about the conditions and how you can nominate someone! Want to make sure if the person you want to nominate had not been nominated before? Check out the recipient page!