Yoast Care fund: An interview with Usman Khalid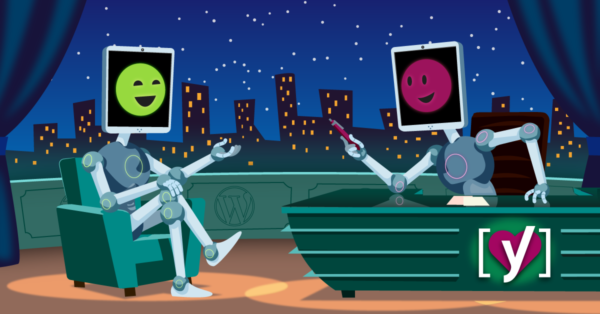 Recipient:
Usman Khalid
Nominated by:
Nidhi Jain
Today's recipient of the Yoast care fund is Usman Khalid, who was nominated by Nidhi Jain. Usman is from Karachi, Pakistan and is a WordCamp speaker and organizer. He likes to travel and is in love with community development. Let's meet Usman Khalid.
In this interview, Usman mentions his contributions to WordCamp Asia 2020. Unfortunately, WordCamp Asia 2020 has been canceled, due to the recent COVID-19 concerns in the region. For more information visit their website.
Why did you start contributing? Share with us the first time you contributed?
WordPress provides many opportunities to contribute in different areas, including code contribution in core and plugins to make it an excellent platform, as well as opportunities to learn from community wisdom and contribute towards the best of WordPress community.
I joined the WordPress community because it's a worldwide platform promoting collaboration over competition, transparency over secrecy, community growth over commercial accruals – these inspirational traits of WordPress community connected and attached me to this great community. I was always fascinated by the idea of building communities for the betterment of society, and the promotion of knowledge through community contribution brought me closer to the WordPress community.

Although I attended WordPress meetups earlier, my first contribution to the WordPress community was as a speaker in WordPress Karachi meetup in December 2015. This beautiful journey led to the organization of WordPress events and eventually culminated in the organization of Pakistan's first WordCamp, WordCamp Karachi 2018.
Who is your WordPress hero?
I have learned great things from different folks around the globe in the WordPress community. From the community perspective, my WordPress hero is Hugh Lashbrook, a true gentleman! Hugh is always ready to help other community folks, he's down to earth and, most of all, friendly and a very approachable person. This made me never hesitate to ask even a dumb question, regardless of the intellectual capability of learners I always found him eager to be helpful.
After Lashbrook, I enjoyed working with Rahul Bansal at WordCamp Asia in the speaker selection team. We first met through WordCamp Asia organizing team, and have been working together 'till now to ensure the best speaker selection for this event. I appreciate his approach to handling complex and challenging tasks with simplified and transparent manners. I am looking forward to meeting him for the first time at WordCamp Asia.
What contribution or moment are you most proud of?
I am privileged to start WordCamps in Pakistan, my lovely country. The organization of the first WordCamp was very challenging but rewarding at the same time. This gave me an opportunity to bring WordPress from all over Pakistan under one umbrella. We had delegates from 4 countries and 12 cities, giving the Pakistani WordPress folks an opportunity to connect and share ideas with like-minded people under one roof. The success of the event motivated other WordPress community members in Pakistan to organize WordCamps in their cities. Since then, there are 2-3 WordCamps happening every year in Pakistan.
Soon after WordCamp Karachi, I joined the WordPress community team as Community Deputy. As Community Deputy, I help the global team for meetups and local chapter related help desk & vetting process. I am currently mentoring WordCamp Kolkata.
The more I contributed, the more I wanted to do so. It was our dream to bring regional WordCamp (WCAsia) into reality, and here you see WordCamp Asia 2020 happening this year in Bangkok. I am organizing WordCamp Asia and working in the speaker selection team. Bringing WordCamp Karachi and WordCamp Asia to life are the most satisfying and fulfilling achievements. Apart from Community contribution, I also contributed to WordPress Core & Polyglots as well.
What would you love to do in the future?
I would like to extend this community experience further, I want to utilize my community management skills to help other communities around the globe. I am currently mentoring a few WordCamps and other tech communities. I initiated the CMX Karachi chapter so other communities can learn together with their shared experiences.
Apart from community contribution, I am also working on WordPress and WooCommerce related production, focused on improving the e-commerce user experience and to enhance the security of WordPress.
Where can people find you? Online, WordCamps, other meetups?
You can find me online on my website, Linkedin, Twitter, Facebook or WordPress Slack. I love to meet and collaborate with new people and share experience around technology, business and travel, please don't hesitate to say Hi.
Do you know anyone who contributes to WordPress? Someone who deserves to be nominated for the Yoast Care fund? Then visit the Yoast Care fund page to find out how you can nominate them! Want to know who have already been nominated? Visit the recipient page!