Yoast Care fund: An interview with Tosin Ogunfowote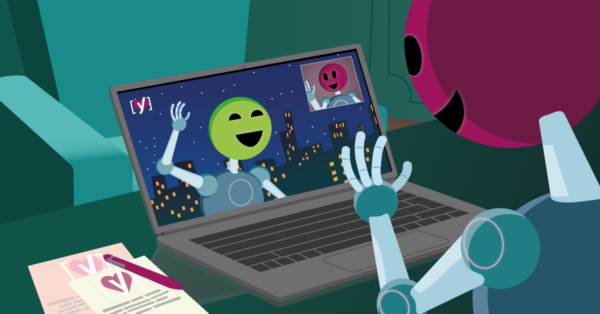 Recipient:
Tosin Ogunfowote
Nominated by:
Korode Elujoba
This week's Yoast Care fund recipient is Tosin Ogunfowote, who was nominated by Korode Elujoba. Tosin organized Wordcamp Ilé-Ifè and is a co-organizer of the WordPress Ife Monthly Meetups. Besides organizing these events, he also develops WordPress websites and plugins. Let's get to know him a little bit better!
How did you know about WordPress?
I was new to programming. I started learning HTML, CSS and the vibe was still on. I was ready to build a portfolio for myself (or so I thought) and host it online. After buying my hosting plan, WordPress popped up. The ad said build your website easier with WordPress. Who doesn't like it easy? :-) So I jumped on it. And Voila! I'm here.
Why do you think that you got nominated?
Okay, so I would say the major thing that got me nominated was the WordCamp I organized in Ilé-Ifè Nigeria last year (2019). It was a mind-blowing event and I would say people saw how passionate I was contributing to WordPress and how high the spirit was all through the period of the event. That should have been one of the reasons I got nominated for the Yoast Care Fund. And maybe because I was able to get funding from Yoast for the event, so my name clicked. Who knows.
Why did you start contributing? Share with us the first time you contribute?
The first time I contributed was when I was made a co-organizer for the WordPress Ife Monthly Meetup. I've always been an active member of the WordPress community in my area, so I gladly became a co-organizer for the Monthly Meetup. And since then I have been able to host up to four meetups.

What contribution or moment are you most proud of?
Hosting Wordcamp Ilé-Ifè 2019. I've been a volunteer for other Wordcamps in my city, and I've loved contributing to the happiness bar. And other contributions I could put into the success of the Conference.
Then I spoke to the Organizer of WordPress Ife Meetup that we could bring this down to Ilé-Ifè our chapter. There were challenges as it's more or less a rural area. But we made it work with over 250 people in attendance.
Where can people find you? Online, WordCamps, other meetups?
I'm usually very active on Slack's WordPress channel (username "tofmat"). And I organize monthly WordPress meetup in Ilé-Ifè OAU. I'm usually at Lagos WordPress and Elementor meetups. I'm always at all the Wordcamps hosted in Nigeria. And preparations for Wordcamp Ife are in the pipeline, of which I would be the organizer again.
Have someone in mind that you would like to nominate for the Yoast Care fund? Go to our Yoast care fund page to find out more about the conditions and how to nominate someone! And if you want to make sure if that person hasn't been nominated before, have a look at our recipient page for an overview of everyone who has received the Yoast Care fund so far!