Yoast Care fund: An interview with Tor-Björn Fjellner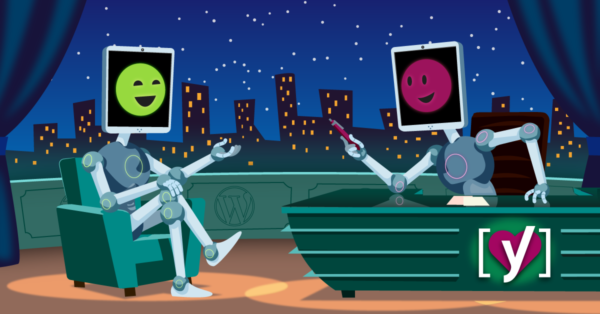 Recipient:
Tor-Björn Fjellner
Nominated by:
Naoko Takano
As you may know, every week, we share an interview with one of the Yoast Care fund recipients. This week, we're getting to know Tor-Björn Fjellner from Sweden. Tor-Björn was nominated by Naoko Takano. Let's find out more about this global mentor for the WordPress "Polyglots" and his contributions!
What do you do?
I'm one of the global mentors for WordPress "Polyglots". If you'd post a request to be appointed as a translation editor for some plugin, then, most probably, I'll make sure that it contains the right tags in order to alert the relevant language team. I help various contributors (plugin and theme authors, users who want to suggest translations, etc.) to find their way around the "translation eco-system". In addition, I'm keeping a close eye on the Swedish support forums and on the WordPress translations to Swedish.
Outside of WordPress, I mostly work with marketing and project management in telecom and IT.
Why did you start contributing? Share with us the first time you contribute?
Although I'm Swedish, I started blogging in Russian on LiveJournal in 2004 about expat life in Muscat, the capital city of Oman. A few years later I moved this content to my new tri-lingual WordPress site. The theme I used wasn't translated yet to Swedish and Russian, so I translated it, as a way of giving back to the community. Some years later I started contributing to the Swedish translation of WordPress core and got quickly promoted to GTE (General Translation Editor) for Swedish. Soon after that I suddenly remained the only active one. But now we have a healthy language team, where several GTE's share the job, which allows me to actually spend more time on the international level.
What does WordPress look like in your perfect world?
I think WordPress already occupies a really good niche as one of the main open-source projects that enable people all over the world to communicate with each other and make themselves heard. It's fun to be a part of this!
What contribution or moment are you most proud of?
When someone starts using WordPress (and if they want to use/publish in some other language than English), they may pop up in various places with a question or request. For instance, I keep an eye open for new users who suddenly submit some 15-20 good Swedish translations. If I see that, then I try to help them get started and to see the practical result of their contribution as soon as possible. I know from my own experience that it's very important that you see a quick result from your first contributions. And some of these contributors become "regulars" soon enough.
What would you love to do in the future?
I was on the organizing team for WordCamp Stockholm a couple of years ago. It was fun, even if I had to mostly handle the "digital side" of things since I live in the other end of Europe. But I enjoyed it, and I'll probably give a helping hand with more conferences in the future.
Do you also know someone who has contributed to WordPress and/or its community? Then nominate them now, and maybe in a few weeks it's their interview we're sharing! Check out the Yoast Care fund page to find out how.