Yoast Care fund: An interview with Nidhi Jain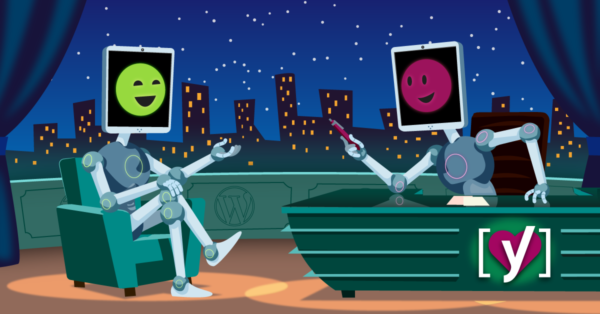 Recipient:
Nidhi Jain
Nominated by:
Michelle Frechette
Let's get to know Nidhi Jain a little better in today's Yoast Care fund interview. Nidhi was nominated by Michelle Frechette. She has a few nice words to say about Nidhi before we head over to the interview:
Michelle Frechette: I have nominated Nidhi because I see her energy and commitment to the WordPress community through her involvement in WordCamps, what she posts about meetups, her advocacy of women in WordPress, and her unfailing support of the WordPress Community as a whole. I first met her as a guest on WPCoffeeTalk, where her enthusiasm was evident and her commitment was obvious. It is my honor to nominate her and my delight that she has been selected.
Why did you start contributing to WordPress? Share with us the first time you contributed? What did you work on?
After completing graduation, I was looking for a career opportunity and found WordPress. I found out that it's an online, open-source and powerful tool and has the largest community. So I chose WordPress for my career. I saw that WordPress is available in many languages, so I thought 'why not make it better for Hindi so it would be easier for people to read WordPress?' That's when I started WordPress translations in Hindi. It was my first contribution to the WordPress community. After that, every year I organized WordPress Translation Day in Udaipur.
I love to help people and solve their problems, so I started resolving problems on WordPress support. Whenever I have free time, I spend it giving support to people and focusing on resolving bugs in Core & Meta.
Who is your WordPress hero or WordPress mentor?
The whole WordPress community is my hero! I've been inspired by everyone and I'm always welcomed. Whenever I needed some help, I could find someone who would walk me through it. There are a lot of "geeks" in the WordPress community who inspire me and I want to mention a few of them.
First, I would like to mention Puneet Sahalot, CEO of IdeaBox Creations, who has helped and guided me as a friend and mentor from the beginning. He started his career as a student by doing freelancing and I am totally inspired by his journey and work that he has done in his life. Second is Abdullah Ramzan from Lahore, Pakistan. My friend, big brother, sweet and innocent mentor who always motivates and encourages me. He always teaches me like a little sister and I'm finally going to meet him at WordCamp Asia 2020*. And the third one is none other than Michelle Frechette, WPCoffeeTalk Podcaster, who lives her life freely. Her kindness and energetic life give me more motivation. Apart from these, there are many other people who influence me with their work and contribution to the WordPress Community.

*Unfortunately, WordCamp Asia 2020 was canceled, due to the recent COVID-19 concerns in the region. For more information visit their website.
What contribution or moment are you most proud of?
I think my journey has been quite interesting from the beginning because, before 2014, I didn't know much about WordPress. When I started working in WordPress, I started learning and developed my first theme in one month along with learning. That was my first proud moment.
In 2017, I contributed to 4.9 for the first time and when I saw my name in the contributor list I was feeling so proud! WordPress is the platform that gives you an appreciation for your work. Topher DeRosia, the man behind HeroPress, has given me a chance to share what I learned and experienced on HeroPress with everyone around the world.
In 2018, I got a chance to lead WordCamp Udaipur and I can say that I was privileged to have this responsibility. I have learned a lot of things from that WordCamp. I got a chance to know how to use my ability properly.
WordPress has given me so much, but when I was selected for the Kim Parsell Memorial Scholarship in 2018, that was the biggest moment of my life. Kim Parsell is really an idol for every woman who works around WordPress and I truly admire her work. I can't express the feelings, gestures, and excitement I felt in a few words when I got this scholarship. Because of this scholarship, I got a chance to attend the biggest WordCamp in Europe. I loved to attend that WordCamp and experienced many new things.
In 2019, Michelle Frechette invited me on her podcast WPCoffeeTalk to share my journey, learnings, experiences. It was my first podcast episode and it really went well.
I always had a dream to organize WordCamp Asia and now the first Regional WordCamp Asia 2020 is being held on 21-23 February in Bangkok, Thailand and I can proudly say that I am a part of the organizing team.
What would you love to do in the future?
I would like to continue doing the same as what I am doing now, like learning new things, attending meetups & WordCamps, helping people, and contributing to the WordPress community in any way possible. I want to see more women involved in the WordPress community and I will definitely work for it. I will try to participate in more WordCamps as a speaker, organizer or in any way possible.
Where can people find you? Online, WordCamps, other meetups?
You can find me on Twitter, Facebook, Linkedin, Github, WordPress Slack as @nidhijain or at iamnidhi.in. I love connecting with people and attending WordPress meetups and WordCamps. People can also find me there.
Do you happen to know someone who contributes to WordPress as well? Someone who deserves to receive the Yoast Care fund? Check out the Yoast Care fund page for all the information you need!