Yoast Care fund: An interview with Marius Jensen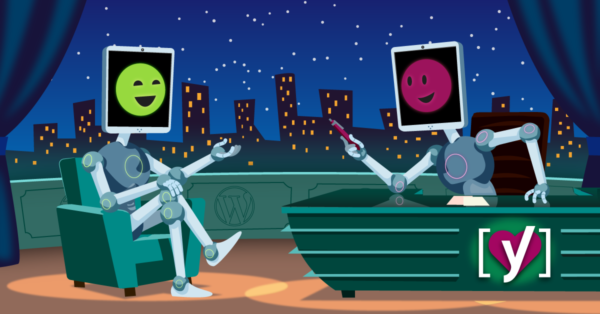 Recipient:
Marius Jensen
Nominated by:
Peter Booker
This week's care fund receiver is Marius Jensen, who has been nominated by Peter Booker. Marius is a web-/systems developer from Sola, a municipality in Rogaland county, Norway. Let's get to know Marius a little better and learn all about his contributions!
What do you do?
On the professional side, I'm a web developer by trade, often focusing on websites and intranets for various clients in the local area. But, the more exciting work is within WordPress. Although I often pop up in various teams, my primary focus is with the support team, where I'm the current team representative of WordPress.org. I like to combine my developer role with my desire to help users, which is why I often spend my free time tinkering on various tools to make support related roles easier for others, like the Health Check plugin, and moderator tools. The latest of these tools being the newly introduced Site Health tests in WordPress itself, which was introduced in version 5.2.
Why WordPress?
That's an interesting one! I'd gone through the usual developer steps of thinking I could make a content management system on my own and then transitioned over to using open source solutions like Joomla, Expression Engine and such. They have their merits, but they were never a good fit and I never really "connected" with them. At the time I was also using phpBB, the open source forum software, for some personal projects which led me to IRC (the online chat service). I've used IRC for decades, and like to see what's out there and happened to see a channel for WordPress and wanted to give it a go. I liked the idea of how flexible it was, and although I got stuck multiple times, being new to it and all, I felt comfortable to ask for help, and that friendliness from those who would help is what made me stick around.
Who is your WordPress hero?
Ah, that question always makes me cringe a little. I would not really place that stamp on anyone, but let's run with it for a little bit. I think there's a lot of contributors that go unnoticed and unmentioned. I mentioned being part of the support team, which in my opinion are a group of unsung heroes. They're not the only ones, there are a lot of teams and groups who don't get a lot of attention or go unnoticed behind the scenes, and I just wouldn't feel comfortable trying to single out one individual in a scenario such as this.
What makes the support team heroes?
They're the ones seeking to help users, with no expectation of either reward or recognition. It's often a thankless job to provide support, as you often meet people at a low. They are desperate, angry, scared, and maybe short-tempered or furious. Having to deal with that is not easy, and doing so out of a desire to help, not because it's a job, that's massive in my opinion.
What contribution or moment are you most proud of?
That's quick and easy! The moment they asked me to be the support team representative. To me, that signaled the trust my fellow volunteers put in both me and my judgment.
What would you love to do in the future?
Oh, I honestly don't know. I'm really happy with what is going on and how things are shaping up as is. I think, maybe, I'd like to take on a more overarching role of providing input and ideas, and be less hands-on. That's far into the future though, as I still love to be hands-on right now in as many aspects as possible, but I've also always enjoyed being in a position of knowledge to help others find the best solution without necessarily being the one to create that solution. That's ideally my long term goals both on a volunteer level, as well as professionally.
Where can people find you? Online, WordCamps, other meetups?
I'm generally available on IRC as mentioned before, and the WordPress Slack, both as @Clorith. Besides that, I've got the usual twitter@ClorithMJ. I do attend Wordcamps, I do my best to attend the big ones (WordCamp US and WordCamp Europe) and am more than happy to chat with folks. I'm not big on introducing myself, so feel free to take that first step!
Do you want to reward someone for their contributions to WordPress? Visit the Yoast Care fund page to find out how!