Yoast Care fund: An interview with Lidia Pellizzaro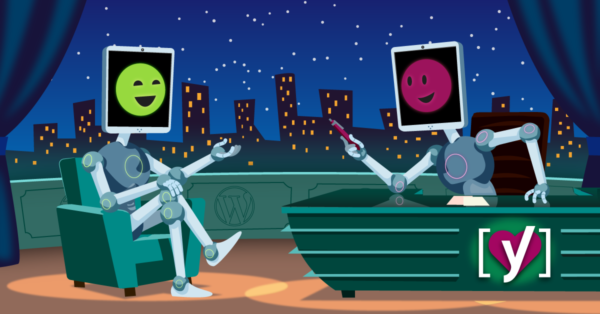 Recipient:
Lidia Pellizzaro
Nominated by:
Stefano Cassone
In this Yoast Care fund interview, we're getting to know Lidia Pellizzaro from Italy, the owner of LidiaLab and contributor to WordPress. Let's find out why and how Lidia started contributing and more!
How did you know about WordPress?
In 2015 I was trying different ways to make websites and I knew about CMS's category software. I wanted to try to install some, so I googled "CMS" and learned about some of them. But WordPress and other major CMSs, I already read about them in some paper magazines and online tech sites.
Why WordPress?
I was considering CMSs with more documentation (official or good web sites/people talking about it), an active community, and being able to find other consultants who knew about it. Also, I was looking for an easy way to publish posts for users. WordPress had all of that, so it entered into my personal toolbox.
Why did you start contributing? Share with us the first time you contribute?
I knew about the open source software model since '90 with GNU/Linux distributions, so when I started using WordPress I wanted to contribute in some way to return a bit of value.

Like in a previous GNU/Linux's experience I started from translation because I've always thought it's a way of inclusion for those who don't know English.
Who is your WordPress mentor?
The old Codex :) Also, in the Polyglots Italian team (yeah I'm a WP Polyglot!) my mentor is @lasacco, aka Laura Sacco! She's THE mentor: Very very very patient with new contributors, but also with long-time contributors and with my strange questions…
Where can people find you? Online, WordCamps, other meetups?
In the Italian Polyglots Slack channel, as an attendee in Vicenza, Verona, Padova and Treviso meetups, at WordCamp Verona, and on Twitter as @lidiapellizzaro.
Do you also want to nominate someone for the Yoast Care fund? Visit the Yoast Care fund page to find out how!