Yoast Care fund: An interview with Kevin Cristiano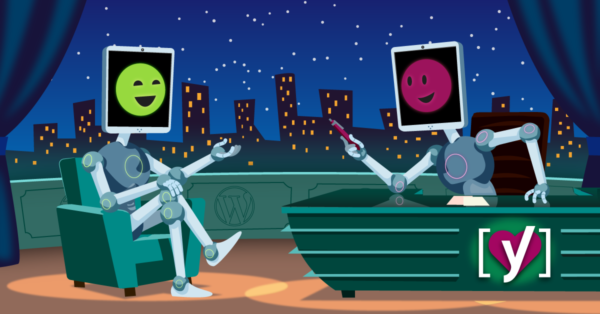 Recipient:
Kevin Cristiano
Nominated by:
Kim White
In this interview, we're getting to know Kevin Cristiano, who was nominated for the Yoast care fund by Kim White. Kevin contributes to the WordPress community team and works for Tadpole Collective. Let's find out about his role in the WordPress community and why he started contributing!
What do you do?
I do a lot of things. I run a WordPress agency that caters to non-profits. We build sites using an open-source CRM called CiviCRM. I focus on back-end work. I'm also an accountant by trade. So, in addition, I still have a few jobs consulting with financial services companies.
What do you do in the WP community?
I am a Super Deputy of the Community team at WordPress.org, where I primarily work with WordCamps on Budgets and Sponsors. I also mentor WordCamps. I was one of the founding members of the Global Sponsorship Program and still work on that program. I am also a WCUS Lead organizer. I'm an active member of the Philadelphia and Philly Burbs WordPress Meetups and a former member of the NYC and North NJ WordPress communities from when I used to live there.
How did you know about WordPress?
It's been so long it's hard to remember. I might have first seen WordPress when my wife Laura was using it for a site she was working on back in 2006, she would ask me tech questions, and then I would help her to manage it. I then built a website for our boy scout troop to help inform parents.
Why did you start contributing?
I was managing a phpBB forum and needed help from that community, I was able to find the developer of the theme we were using. The theme author helped me with some customization and I offered to pay them but they said they were just glad I was using the theme and that it was their way to contribute to the community. This inspired me to volunteer in my local community. Coming out of the New York corporate finance world, I was surprised that the advice and help were freely given and I wanted to learn more. This lead me to become active in the WordPress NYC community.
Share with us the first time you contribute?
I can't even remember the first time I contributed, it happens organically volunteering at WordPress events. Around 2008 I began working with the local NYC WP meetup and then WordCamp NYC as an organizer.
What contribution or moment are you most proud of?
I worked on a team that started the global sponsorship program in late 2012 or 2013 (I cannot recall the exact dates). This program allows local WordCamps to be funded from a global program rather than be burdened with finding all of the Camps sponsors on their own. Before we had this program local Camps would struggle to find early sponsor money, as it was required that they raised money before Central would send out deposit payments. With this program, Central has a source of cash to fund meetups and WordCamps worldwide.
At the Community Summit in 2015, I proposed that WordCamps who requested accessibility services should be funded through the Global Community Sponsorship Program. Before this, if a camp needed to provide a service like "closed captions" or ASL Interpreters, they would have to raise the money themselves. For WordCamp NYC we could easily spend up to $20,000 for these services. Now any WordCamp that requests the service can be funded by Central and this makes more Camps accessible.
Do you also want to nominate someone just like Kevin for the Yoast Care fund? Visit the Yoast Care fund page to find out how!