Yoast Care fund: An interview with Ganga Kafle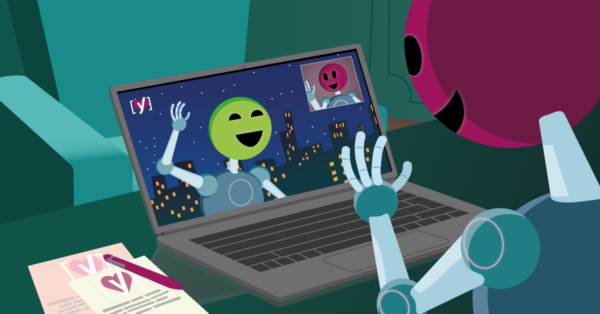 Recipient:
Ganga Kafle
Nominated by:
Shiva Shanker Bhatta
Today's Yoast Care fund recipient is Ganga Kafle, who received a nomination from Shiva Shanker Bhatta. Ganga works as a full-time WordPress developer and contributes in many different ways. Let's get to know him and learn more about the work he does for the WordPress community!
Introduction by nominator Shiva Shanker Bhatta
I would like to nominate Ganga Kafle for the Yoast Care fund. He is one of the theme review representatives for WordPress and in this role he dedicates a lot of time to theme review and the writing of articles about the latest rules and regulations for theme authors. In addition to that, he is an active community member in Nepal and has been involved in WordCamps and meetups since 2014. By organizing, volunteering and speaking at these events. In 2018, he was the lead organizer of WordCamp Biratnagar, the first-ever WordCamp hosted in Biratnagar (Nepal). Since there are very few people who work harder to improve the product submission on WordPress.org, I want to mention his name for his valuable commitment towards the community.
Quite an introduction, right? Let's get to the interview with our Yoast Care fund recipient, Ganga Kafle!
Ganga, can you tell us more about what you do?
I'm a full-time WordPress developer: writing code, developing themes and plugins, providing WordPress support to beginners, and making a happy living out of it. I partly contribute to the WordPress.org community, especially the theme review team and partly work on my business site and blog, both on WordPress. Next to that, I'm a lead of the WordPress.org theme review team. And I'm a co-founder of TemplateSell, a marketplace for WordPress themes and plugins. I also run WPEntire, a WordPress blog featuring tutorials, themes and plugins reviews.
How did you know about WordPress?
Back in 2011, I got an invitation for a website development training. During the training, I came to know about WordPress. Later I learned that it was a WordPress meetup. Actually, that was the first WordPress meetup I attended and the day my WordPress journey began. After the event, I did more research about WordPress, learned how to build a website, and created my personal blog using WordPress.
Why and when did you start contributing?
After my graduation in 2014, I was looking for a job as a WordPress developer. In the process, I met different people in the local WordPress community for career ideas. They informed me about WordCamp Nepal 2014 being organized and also suggested me to volunteer at it. I grabbed the opportunity right away. That was the first time I made a small contribution to the WordPress community.
The event was a success. And, it also helped me a lot in my career building process. It got to know many people already working on WordPress and also some WordPress companies looking for new employees. So, I got my first WordPress job after this event ☺ Since then, I have been actively attending, speaking, and organizing different WordCamps in Nepal and abroad.
What contribution or moment are you most proud of?
The contribution I am most proud is, of course, the successful organization of WordCamp Biratnagar 2018. That was the first WordCamp we conducted in the city Biratnagar, a distant city in eastern Nepal and my home town while most WordPress activities were centered at the capital city Kathmandu and tourist city Pokhara. We had more than 400 attendees and 15 national and international speakers. I had months of sleepless nights and our team did so much hard work for the event. But the event was really successful, and I'm really proud of it. It was like a dream come true.
What would you love to do in the future?
I love what I'm currently doing, so definitely I'll be doing it in the future too. I think I'll work harder on my business site and blog and also try to make more meaningful contributions to the WordPress community.
Who is your WordPress hero?
Ujwal Thapa, Chandra Maharjan and Sakin Shrestha are the people who gave me lots of ideas about WordPress. So, I would like to call them my WordPress heroes. I met them all in a local WordPress meetup which was organized in our hometown Biratnagar by our team of local WordPress enthusiasts. We had invited them to talk about WordPress and career opportunities in WordPress. They happily came to our town from Kathmandu and shared their WordPress experiences with us. Since that day, I am completely dedicated to WordPress.
Where can people meet you?
I am always available in WordPress Slack as kafleg. Besides that, you can find me on Twitter: @sandilyakafle. I usually attend local meetups and WordCamps in Nepal, so we can meet there. And sometimes, I also attend international WordCamps, so we may meet there too!
Help us find more awesome WordPress contributors like Ganga and nominate them for the Yoast Care fund! Just go to our Yoast Care fund page, where you will find more information on Yoast Care and on how to nominate someone.