Yoast Care fund: An interview with Francesco Di Candia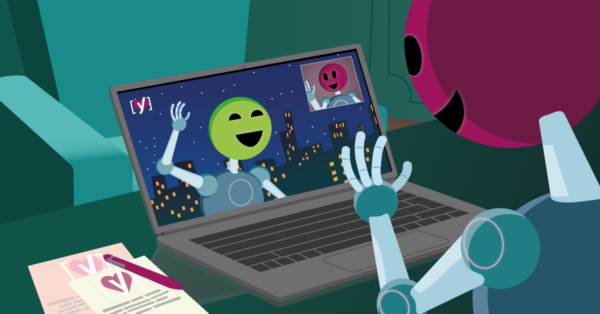 Recipient:
Francesco Di Candia
Nominated by:
Stefano Cassone
This week's nominee for the Yoast Care fund is WordPress enthusiast Francesco Di Candia, who was nominated by Stefano Cassone. Francesco lives in Italy and does a lot for the WordPress community. So let's get to know him a bit better and learn more about his contributions!
Introduction by nominator Stefano Cassone
Francesco is one of the organizers of the Meetups in Barletta and Andria, as well as deputy for the Italian WordPress community. He organized WordCamp Turin and WordCamp Bari and is part of the organization team of WordCamp Europe. He spoke at WordCamp (Turin) and is often the speaker at Meetups: he recently presented an online talk for the Verona Meetup. I must point out his great availability. As a deputy, he is always available for advice or to help out with Meetups. On Slack he's very present in the Italian community channel.
Thank you for the nomination, Stefano! Now let's get to know our nominee Francesco Di Candia:
Francesco, why do you think that you got nominated?
It could be because of my effort to create a WordPress community in Italy. Or, maybe because I'm someone to contact for advice on WordPress? I also like to be a good friend to everyone in the WordPress world. It's definitely not because I was a great dancer during the WCEU AfterParty.
Why WordPress?
I think WordPress is an excellent tool for creating content. But it's also the hub for meeting people, making friends, and starting new businesses. So for me, "WordPressing" is a kind of mood, state of mind. Being able to do my job, having unique knowledge, sharing, caring, and helping the community is what sets WordPress and its community apart from all the other communities I have participated in during my life.
What does WordPress look like in your perfect world?
It could be the operating system, the gravitational center of my entire (working) life. Some sort of basket from which I could extract all that is needed to provide for my needs: playing, relaxing, quality friendships, and important business. A kind of life engine. I'd like to have a sort of red line with all the WordPress related friends as a self help group when we're waiting for the next WordCamp.
Who is your WordPress mentor?
Thinking about a technician mentor, I'm my own mentor because I'm the kind of person that always loves learning new skills and putting those skills to work. But, thinking about a community mentor, I would say Luca Sartoni. He woke the WordPress passion in me during a conversation at WCEU Sofia 2014, together with Paolo Belcastro. Both convinced me of the need to refound the Italian WordPress community, starting my journey with WordPress and the community.
What contribution or moment are you most proud of?
Undoubtedly, an essential contribution moment was the organization of WordCamp Turin in 2016, the first Italian WordCamp. This WordCamp was the result of several months of work by a small group of people, sharing joy and effort.
Participating in WordCamp Europe Sofia in 2014 was also significant for me. For me, that event was the beginning of my long love story with WordPress.
Where can people find me? Online, WordCamps, other meetups?
I am always online on Slack: the Making WordPress channel and the Italian community too. Also, I'm one of the online WordCamp Europe 2020 organizers and will be one of the Porto WCEU organizers in 2021. Usually, I talk at Meetups in Italy, but right now, it's easier to find me online at Meetups because of the problems related to Covid-19.
Do you know someone who also contributes to our community and could definitely use some recognition for this work? Then wait no longer and nominate them for the Yoast Care fund! Head over to the Yoast Care fund page, read all about it, and fill in the form!