Yoast Care fund: An interview with Farrukh Hassan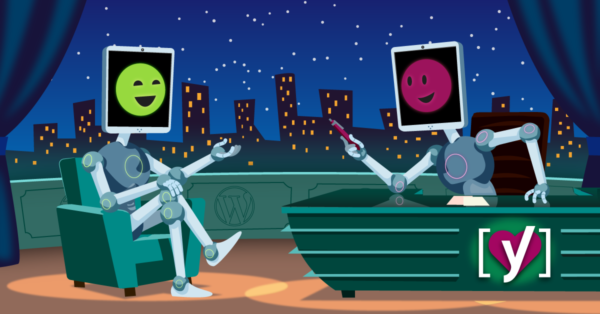 Recipient:
Farrukh Hassan
Nominated by:
Umar Draz
Today's Yoast Care fund recipient is Farrukh Hassan, who was nominated by Umar Draz. In this interview, we're going to find out how Farrukh found out about WordPress, why he started contributing, who his WordPress hero is, and more! Let's get to it.
What do you do?
I'm a freelance WordPress developer who is busy helping people to grow online by building elegant websites using WordPress. When I'm not doing WordPress, I love to work for the WordPress community to give back to the open-source CMS which I am using to help others as well as myself to grow.
How did you know about WordPress?
I've been using WordPress to design websites since 2018. Being an open-source tool and easy to use, WordPress allows people to extend as much as someone wants to meet his/her desire regarding website designs, which urged me to choose WordPress to start a career as a Web designer. Now, I happily moved towards theme creation & customizations.
Why did you start contributing? Share with us the first time you contributed?
I attended my first local WordPress meetup in 2018, where I witnessed how the community is helping others to grow together, like-minded people sitting together helping each other generating new connections, chances of collaborations and working under a well-defined ecosystem.
After my first meetup as an attendee, I decided to be a part of this great cause and joined the local WP meetup team and became an organizer of the very first WordCamp of Pakistan, wckhi2018.

The love I received being part of the WordPress family made me never stop contributing to the community and hence I also participated in WordCamp Karachi 2019 and WordCamp Lahore 2019 as an organizer. Beyond contributions to the local WordPress community, I also decided to contribute to the international community as well, and volunteered in WordCamp Asia 2020.
Who is your WordPress hero?
I've learned a lot from the WordPress community. Mr. Usman Khalid is my WordPress hero. Usman guided me at every step of my contributions towards the community. Besides Usman, it was fun working with all community folks and found everyone very helpful and gentle.
What would you love to do in the future?
I would love to continue working with the WordPress community, not only locally but also internationally, to show love for WordPress and open-source.
I'm looking forward to contributing to the WordPress community with my community management skills to see it grow all over the World, to help people with their careers, companies, and business.
What contribution or moment are you most proud of?
My contributions as an organizer in the very first WordCamp of Pakistan are proud moments, as well as the contribution where community folks from all of Pakistan worked together to make the first WordCamp successful, and we got tremendous feedback.

Other than WordCamps, we also sat together for local language translation of WP to celebrate the 15th anniversary of WordPress on 27th May 2018. It was very fascinating to have 25 community folks sitting together for an international level contribution which ended up with anniversary cake, food, and fun.
Where can people find you? Online, WordCamps, other meetups?
You can find me on Facebook, Twitter, Instagram, LinkedIn, and WordPress Slack. I'm always eager to meet new friends and share experiences to help others, and enhance my skills and exposure as well. Moreover, you can find me in future WordCamps in Pakistan.
Do you want to nominate someone for the Yoast Care fund too? Don't wait any longer and visit the Yoast Care fund page to find out more!