Yoast Care fund: An interview with Evangelos Athanasiadis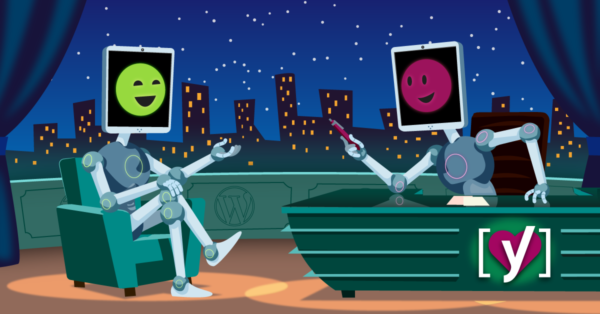 Recipient:
Evangelos Athanasiadis
Nominated by:
Lena Stergatou
Evangelos Athanasiadis was nominated for the Yoast care fund by Lena Stergatou. Evangelos is from Greece and is very active in the Greek WordPress community. From translating to organizing events, he's a true jack of all trades. Let's get to know Evangelos a little better!
What do you do?
I work for the Greek Army and I'm a web developer. I'm also head of the Greek Polyglots team, organizer of and speaker at many Greek WordPress Meetups and WordCamps and love the WordPress community.
How did you know about WordPress?
I was using several different CMSs for website building, such as Mambo, but I found that WordPress grabbed my attention. The ease of use and the amazing community supporting WordPress made me a WordPress enthusiast and volunteer. This was back in 2005.
Why do you think that you got nominated?
I have been contributing to WordPress as head of the Greek Polyglots team since 2008 and assisted in the establishment of WordPress Larissa and WordPress Patras meetups. I'm an active organizer of WordPress Larissa meetups and have been also organizing WordCamp Athens (2016, 2017, 2019) and WordCamp Thessaloniki (2018, 2019).
Why WordPress?
WordPress is not just a software to me: It's the community, the feeling of acceptance, and the respect of different beliefs and opinions in WordPress matters.
Why did you start contributing?
Back in 2005, there wasn't a complete Greek translation for WordPress and I love the Greek language so decided to start translating this amazing software in my language.
Share with us the first time you contributed?
My first contribution was in 2005 with Greek translations. Since then, I translated thousands of strings and validated even more translations.
What contribution or moment are you most proud of?
I feel very proud every time the Greek version of WordPress is ready on time with the released WordPress version. I feel proud not only for myself but for the whole WordPress Greek translation team.
What would you love to do in the future?
I will continue to support the Polyglots team and I would love to create plugins for WooCommerce.
Where can people find you? Online, WordCamps, other meetups?
You can meet me in person in all WordPress Larissa Meetups and in many WordCamps across Greece and online in wpvice.com, Larissa meetup page, https://athanasiadis.me and of course at wordpress.org.
Do you know someone like Evangelos? Someone who pours their heart and soul into WordPress? Visit our Yoast care fund page and nominate them!