Yoast Care fund: An interview with Cristiano Zanca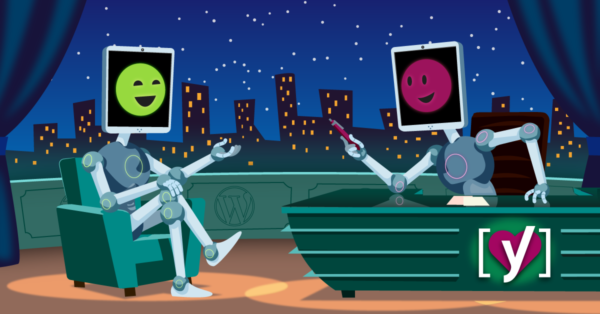 Recipient:
Cristiano Zanca
Nominated by:
Laura Sacco
Meet Cristiano Zanca from Turin (Italy), this week's Yoast Care fund recipient nominated by Laura Sacco. Cristiano is a jack of all trades when it comes to WordPress! Let's get to know him a little better through this Yoast Care fund interview!
What do you do?
I'm a WooCommerce extensions plugin developer, I published some plugins for free in the WP repository and a Premium version of some of those.
I'm also a freelancer and make WordPress based websites, mostly eCommerce, and I'm based in the north of Italy, Turin. I would love to organize an event where people can share knowledge and best practices.
How did you know about WordPress?
Many years ago, before the 2000s, I had a blog with a bespoke CMS written in Php Mysql which I developed starting from an existing project.
On a small scale, something happened quite the same as what happened with b2/cafelog in 2003 that was forked by Mike Little and Matt Mullenweg when WordPress was born.

I created it all by myself and it was hard to maintain all alone. When I saw an OpenSource CMS online which was simple to use, powerful, and built and maintained by a growing team, I immediately fell in love with it and moved my blog's existing content to WP in 2005.
What contribution or moment are you most proud of?
That would be when I became the Italian reference for the international WP Support Team in 2015. Moderating a Support forum is a daily basis voluntary activity. The Italian one maybe a local forum with not so many topics like the international one, but what I love is to help people solving WP issues while keeping the most respectful and inclusive atmosphere I can. Luckily I'm not doing that by myself, but we are a small group of great moderators that, until now, are able to manage the local forum support traffic
Where can people find you? Online, WordCamps, other meetups?
You can find me online on my personal website (Easy because it's my surname) zanca.it, on Twitter, and on Youtube. You can also find me on the Italian WP Community slack and on the International one.

You can meet me at the monthly Torino WordPress meetup and at the WooCommerce Torino meetup. If you are in Italy in Milan on November 23rd you can meet me because I have a talk at the WordCamp Milano 2019 and I'll be happy to meet new people and share WP experiences
Why did you start contributing? Share with us the first time you contribute?
Organizing the first WordPress Torino meetup in 2015 was my first contribution, but the first event that signed a rebirth of the Italian community in which I'm proud to be part of was the first Contributor Day in Milano. And then there is WordCamp Torino, the first WordCamp of the new era of Italian WordPress Community, where we organized an event with so many international superstar developers like John Blackbourne or Taco. We also had an after-party that is still alive in our memories.
Did you read this interview and think: "I know someone just like Cristiano!" Then visit our Yoast Care fund page to read all about how and who you can nominate!