Yoast Care fund: An interview with Chetan Prajapati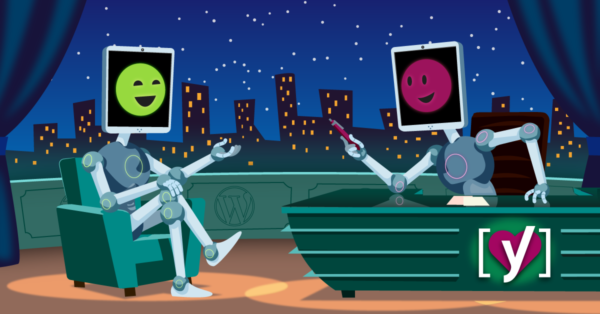 Recipient:
Chetan Prajapati
Nominated by:
Andrea Fercia
In today's Yoast Care fund interview, we're getting to know Chetan Prajapati, who was nominated by Andrea Fercia. Chetan is located in Ahmedabad, India, but loves to travel! He calls himself a WordPress lover and we can definitely see that in today's interview.
What do you do?
I'm a freelance WordPress developer at upwork.com. I also work as a Remote Web Developer at Collective Alternative, a USA based marketing agency. I make websites using WordPress. I also do theme development, customization. And also:

Friend of best friend ?
Love to ride my bike ?
Fan of cricket ?
Part-time music mover ?
Passionate about photography ?
Sometimes reading books ?
Love to travel?
Excited to meet new people ??‍♂️
Feeling happy to help people ??
How did you know about WordPress?
After graduating in 2013, I started working as a PHP developer. Working a schedule of 8 hours a day in the office with weekends off, I had a lot of free time to learn new technologies. I made my own website on free hosting using the one-click installer of WordPress, which worked really well and was fantastically superb. Since then, I have started using more and more resources of WordPress and have developed many different ideas and concepts through it for developing websites.
Why did you start contributing? Share with us the first time you contributed?
I have loved WordPress ever since I got to know it. Once, I saw that if anyone had any problems, someone was there to help at any time, which made me curious. I inquired through the website and came to know that a lot of people need help to solve their technical difficulties. So, I first time contributed in Polyglots by translating WordPress to the Gujarati language to help local people, where I belong, on WordPress Translation Day. After the launch of WordPress 4.9, I have seen many of my friends contribute to Core. I remember I got my first props on solving a ticket based on the widget jQuery issue. That's what initially got me excited about contributing and when I realized that the sky is my limit moving forward. I became addicted to contributing to Core and solving tickets. I also learned a lot by solving others' tickets and became more confident in my own skills by helping others.
Who is your WordPress hero?
The team of WordPress inspires me as all people have different ideas and uniqueness in their work. However, an entrepreneur of Dhaka (Bangladesh), Mr. M. Asif Rehman is who I would consider my WordPress hero. We connected through a WordCamp and he is one of the most knowledgeable mentors in WordPress, as he has been connected to WordPress for many years. I always get helpful advice from his style of niche work to create products and positive vibes through his attitude towards life. He is a good friend and a knowledgeable person which makes him someone I admire.
Where can people find you? Online, WordCamps, other meetups?
I am a tech-savvy person, so people can get in touch with me on Twitter: @iamchetanp. I sometimes attend local meetups and WordCamps where many people can find me. And of course, I'm always available on WordPress Slack.
Are you thinking to yourself, after reading the interview, 'I know someone who deserves the Yoast Care fund!'? Then head over to the Yoast Care fund page, read all about it, and fill in the form!