Yoast Care fund: An interview with Abdullah Ramzan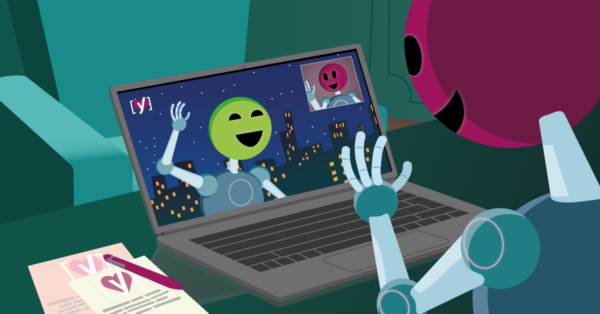 Recipient:
Abdullah Ramzan
Nominated by:
Mobeen Abdullah
This week's Yoast Care fund recipient is Abdullah Ramzan, who was nominated by Mobeen Abdullah. Abdullah works for muSharp and loves contributing to WordPress. Let's find out more about Abdullah and all the great things he does for the WordPress community!
Preface by Mobeen Abdullah
It was a privilege for me to nominate Abdullah Ramzan for the Yoast Care Fund. Abdullah's contribution in the open-source community, especially for WordPress community engagements, span from attending the very first WordCamp in Pakistan both as a volunteer and as a speaker to working tirelessly for bringing back and leading the WordCamp Lahore along with the Contributor's Day for WordPress enthusiasts.
A downright humble person, Abdullah doesn't hesitate to offer help and share his experience with the community. I have personally benefitted a great deal, like many others, from his WordPress Core Contribution guide, for which I am truly grateful to him and I wish him the very best of luck for his involvement in community work.
Let's get to the interview questions, answered by Abdullah Ramzan!
What do you do?
I usually spend my time refining products & transforming new ideas into real-time products. I also do open sourcing in my free time, train newbies & manage two communities in Lahore. I introduced CMX Connect in Pakistan, leading the Lahore chapter & constantly trying to create more opportunities by bringing people under one roof to learn, connect & grow together. Being a part of the Startup ecosystem, I believe communities can create synergies with the collaboration of tech & non-tech communities.
Why WordPress?
WordPress – it's all about volunteer efforts. It improves day by day with the support of WP folks. This is made for everyone; from a blogger to a programmer. WordPress provides the opportunity for everyone to excel in your future through it. WordPress is not just a software, it's a huge community with awesome active contributors from all over the world.

Before WordCamp Karachi 2018, I didn't even know the WordPress folks and communities in Pakistan, but now the credit goes to WordPress who gave an opportunity and provided a platform to connect and make new friends. Everyone is busy in their life, regular monthly meetups are the reasons to network with your best buddies & meet new folks.
Why did you start contributing? Share with us the first time you contributed?
WordPress's open-source projects attracted me to start contributing. It's an awesome experience when you interact with folks belonging to different territories & cultural backgrounds from around the globe. In 2017, I started with suggesting translation in my native language Urdu and then I got to know about other open-source projects that are handled through Make WordPress.

After that, I started contributing to WordPress core. At the start, Nidhi Jain & Jonathan Desrosiers helped me in contributing to the core. The thrust of contributing volunteers efforts brought me in joining the Lahore meetup team in July 2018 and then I started doing meetups with the local team and with sheer dedication we were able to manage WordCamp Lahore & it was not an easy job for us to bring camp in Lahore due to the number of reasons. Being a Contributor Day lead for WordCamp Lahore, it was a very good experience by bringing WP folks from all over the country to contribute to real-time WordPress OS projects.
What does WordPress look like in your perfect world?
WordPress is my identity, how would it not be a perfect match, when people around the globe know you with the reference of WordPress. WordPress provides you opportunities to collaborate with other WordPress geeks through community events.

WordPress groomed me in many ways for things like public speaking, marketing skills, product management, coding skills and belief in yourself to do something bigger & beneficial for the community. Long Live WordPress!
Where can people find you? Online, WordCamps, other meetups?
You can find me on Twitter, Facebook, Linkedin, Instagram, Github, and on WordPress slack as @abdullahramzan. People can find me at WordCamp Lahore and many WordPress Meetups and WordCamps around.
Do you want to nominate someone too? Someone who contributes to WordPress? Someone just like Abdullah? Make sure to nominate that person now! Visit the Yoast Care fund page to find out how. Want to see who already received the Yoast Care fund? Check out the recipient page!