The tools we use for site reviews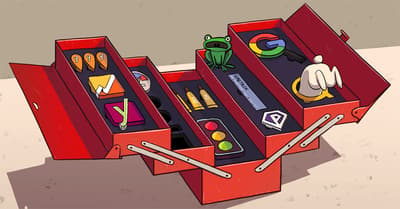 After so many years in the SEO business, we've gathered quite a toolset, to check a website from multiple angles and determine what needs improvement. Some tools are for analyzing, some for clearing things up when we are in doubt. It only seems logical to provide you with a list of some of these tools and encourage you to use them as well. Here they are:
Screaming Frog SEO Spider

We have mentioned this tool a few times before, as we are really enthusiastic about it. Screaming Frog SEO Spider makes our job a lot easier, as it goes over all links and pages of a website and provides among others:
Status codes (301, 404)
Page titles and meta descriptions
Canonical URLs and robots meta data
Besides that, there is a bunch of extra information and all is filterable per file type, but also for instance on page titles longer than 65 characters.
Visit their website for more information: www.screamingfrog.co.uk/seo-spider/.
SearchMetrics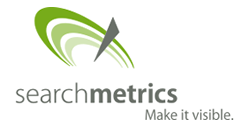 The possibilities of searchmetrics.com are huge. Their set of collected data per website is always giving us insights on trends in SEO Visibility, backlinks and much more. We use their graphs to determine possible Panda and Penguin problems, for instance (when visibility drops all of a sudden). Sudden rises in visibility could indicate malicious link practices.
We also like the (weekly) rankings for keywords, to see whether the website is ranking for keywords they tell us they want to rank for. Searchmetrics.com provides insights on overall search trends, and changes in rankings for the major websites. Next to that, the social rank and visibility tells us whether a website is using social media marketing the right way.
Please find more information on their website: searchmetrics.com.
MajesticSEO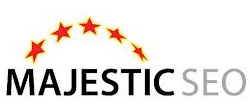 When analyzing backlinks for a website, you want to determine whether links and anchors are high or low quality, and what the number of links is. The list of anchor texts also gives a hint on over-optimization of links.
MajesticSEO shows all the link information you need, not just in numbers and text, but also in trends and graphs. The Referring Domains and External Backlinks Link Profiles use a trust flow (how well-known are the websites linking your website) and citation flow (how many websites link to your website) to show immediately how well a website is doing, link wise.
This tool can be found on www.majesticseo.com
Quix App
Yes, Joost built this one a couple of years ago, and we haven't been maintaining it for a while. Yet the tool provides a lot of quick insight on a specific page, for instance using the command 'seocss' to see which headings a site is using and which links are (no-)followed. The 'seo' command shows some basic checks: is the canonical right, and does the page title make sense? It also counts the number of links per page, for instance.
For server checks (what server, etc), the command 'h' tells you more. In addition to SEO checks, the plugin does a lot more. As mentioned, the app is not supported at the moment however, and some of the commands may not work properly. Nevertheless it's still an essential tool for our site reviews.
More on Quix App at the website: quixapp.com
Google PageSpeed Insights, Pingdom Tools, Yslow, WebPageTest
Obviously, site speed is different when checking it from different locations, and the tools mentioned above do not always provide the same results. That is why we use all these tools and do not rely on just one. Google Page Speed Insights splits mobile and desktop, Pingdom Tools allows for multiple locations and Yslow has segmented the checks nicely. WebPageTest has a few main checks it grades nicely.
URLs for these tools:
Integrity
Sometimes you just want a quick check for broken links or status codes. That is where the free tool Integrity (for Mac) comes in. Just enter an URL and find the information you are looking for. A nice alternative for Windows is Xenu.
Visit the Integrity website at peacockmedia.co.uk/integrity/.
GIDZipTest
Like Integrity, this tool is just for a quick check. Where the speed tools we mentioned do provide recommendations like 'enable compression', this check has told us more than once that compression is already enabled. Which means the possible compression advice in the review either is not valid for the website (compression is recommended for files that can norm easily be influenced) or should be more specified.
For more information see www.gidnetwork.com/tools/gzip-test.php
Google
And of course we use Google as well. D'oh.
We would be more than happy to hear from other tools you use to monitor the SEO of your site, and why. Please leave a comment (don't forget the URL of that tool!).
Read more: Site speed: tools and suggestions »
Coming up next!
Event

September 27 - 28, 2023

Team Yoast is at Sponsoring WordPress Accessibility Day 2023! Click through to see who will be there, what we will do, and more!

See where you can find us next »

SEO webinar

03 October 2023

Learn how to start your SEO journey the right way with our free webinar. Get practical tips and answers to all your questions in the live Q&A!

All Yoast SEO webinars »