What is YoastCon?
A two-day SEO conference about different elements of search engine optimization, including workshops, in English and in Dutch. Hear from renowned SEO experts and take home the knowledge you need to get better rankings for your site.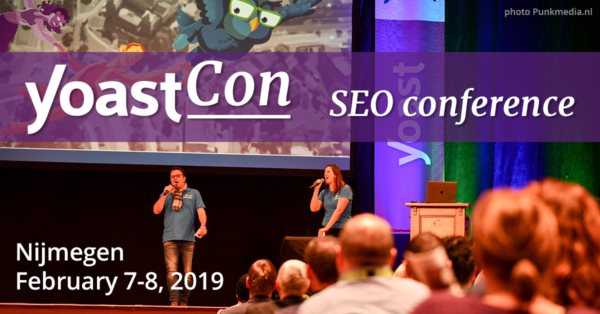 What will you get out of it?
We want to give a stage to the very best of the SEO industry. We'll have 9 awesome keynote speakers (two of which we're currently persuading to come and speak for you!). You'll have a chance to get up to speed on the latest developments in SEO, attain need-to-know information that can be applied to your site directly.
In addition to listening to these world-class keynote speakers, you can join in three rounds of practical workshops. We'll offer workshops on the Yoast SEO plugin, site structure, keyword research, SEO copywriting and reviewing your own website. Workshops will be offered both in Dutch and English. Team Yoast will prepare and lead the workshops. As the groups will be small, you'll have lots of opportunities to ask practical questions.
And on top of it all, YoastCon will provide you with an amazing chance to meet likeminded and amazing people!
The YoastCon 2019 Schedule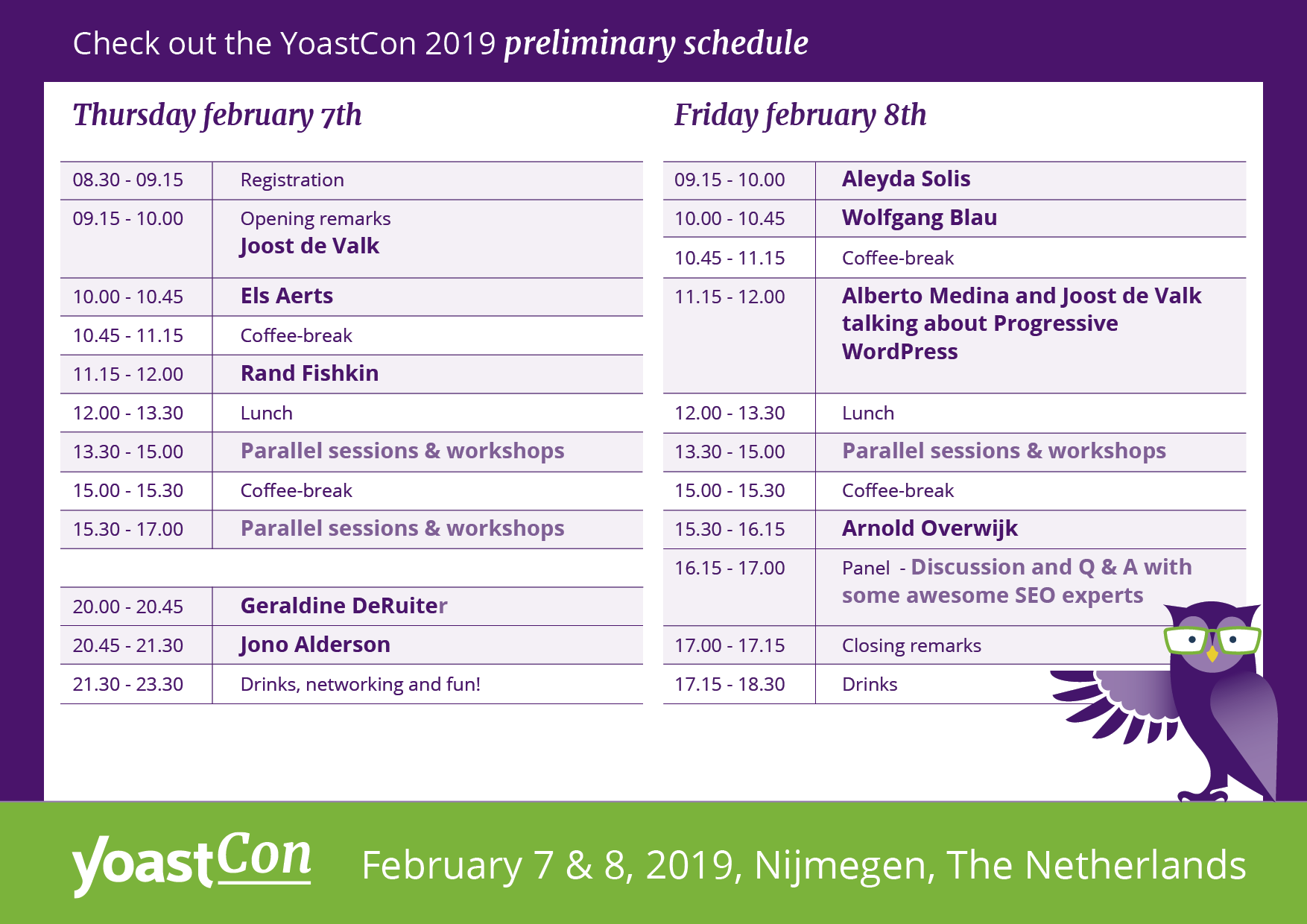 Tickets
Tickets are now available! Are you in for an amazing SEO conference?

A look back at YoastCon 2017
The 2nd edition of YoastCon took place in 2017 and was very successful! A great majority (86%) of the visitors of the 2017 edition said they'd like to visit the next YoastCon. And with an awesome line-up, no wonder that 82% of the visitors found the speakers the most memorable aspect of YoastCon 2017!
Take it from visitors of the previous edition of YoastCon:
"Very inspiring, I learned a lot. It was a great day!"

"All speakers were fascinating and provided new insights."
Get a taste of what YoastCon looks like in this aftermovie.
Want to know more about YoastCon 2019? Read more here!
Tickets
Tickets are now available! Are you in for an amazing SEO conference?