Yoast got the moves!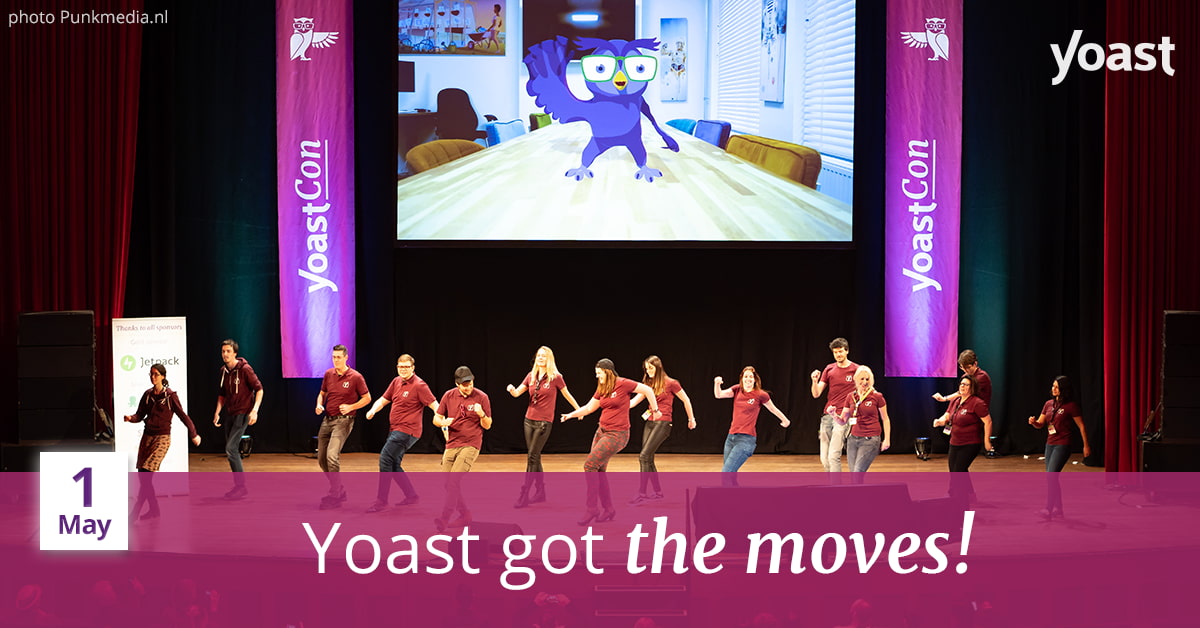 Many moons ago (alright, maybe closer to three years) we performed a flash mob with our entire team during Yoastcon 2017. It was so much fun that we decided to repeat this and perform another dance at YoastCon 2019.
Were you there to see our awesome moves both times? Or do you regret missing out on the experience? Either way, we made a compilation video so you (and we) can enjoy our dancing whenever there's a need for a party. Just watch the video below and join in if you feel like it!