Yoast's famous SEO conference
YoastCon 2023
Yoast's famous SEO conference took place on the 11th of May, 2023. On that day, we brought some of the world's best SEO experts together in one place, for one knowledge-packed day!
Learn how to grow your business, optimize your website and outrank competitors and rewatch all the talks on Yoast SEO Academy (you will need to log in or sign up first):
Rewatch YoastCon for free!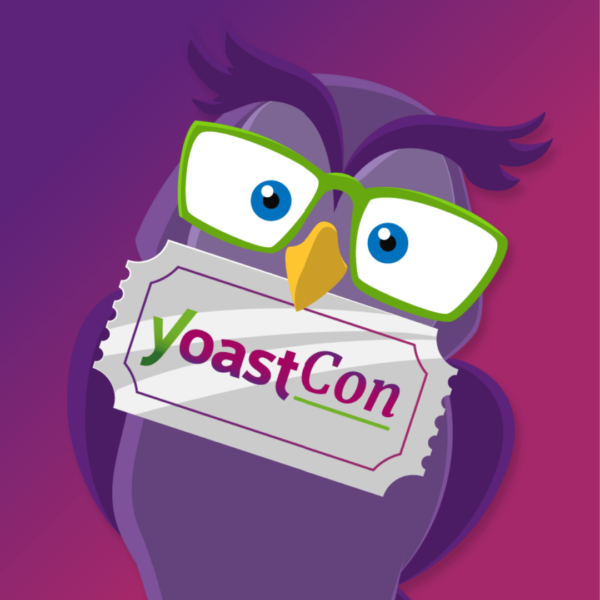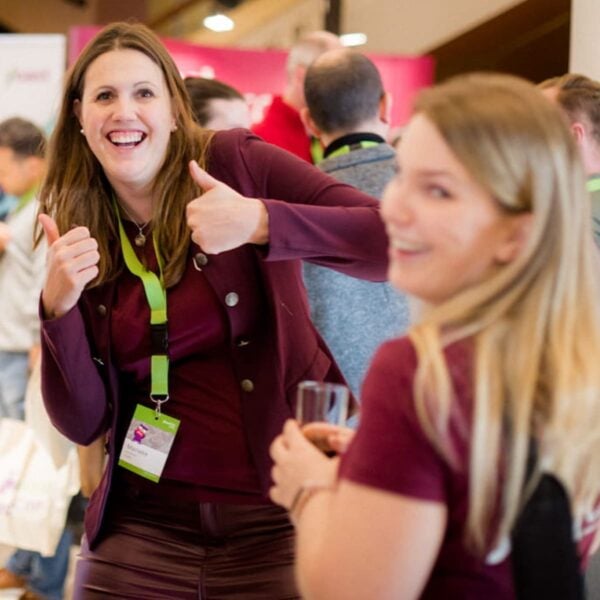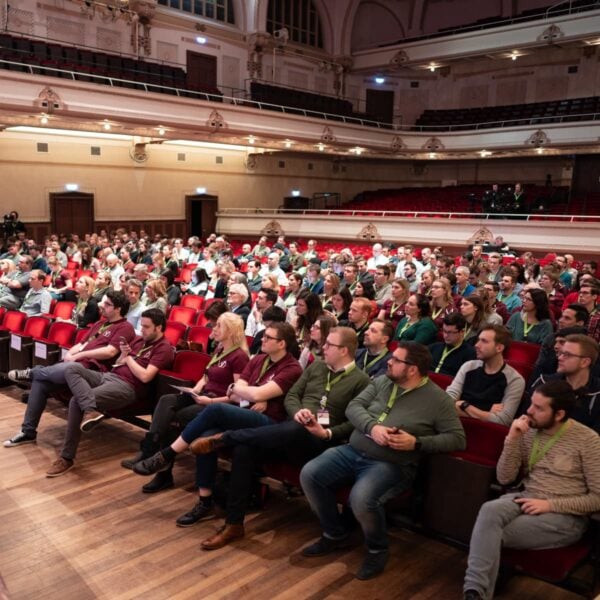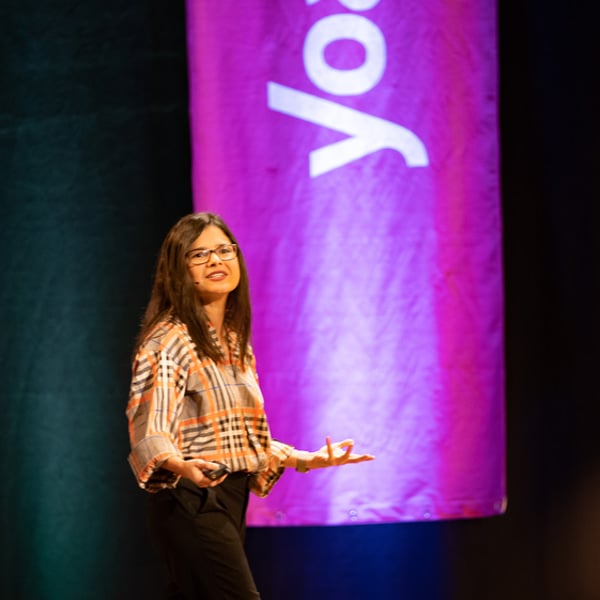 YoastCon brings you…
Insider knowledge
Tips, advice and insight directly from the experts behind Yoast's famous plugins & software

Exceptional speakers
They'll give you their best tips to overcome the obstacles marketers face today.

Experience
Whether you're an SEO, marketer, or executive, YoastCon has something for you!
Learn from the experts
The speakers
This YoastCon, we had a variety of speakers with expertise in the field of SEO and online marketing. And… we recorded all of their talks for you! So grab a drink and watch the videos on Yoast SEO Academy.
Jes is the Group Chief Marketing Officer at Swiss media giant Ringier, marketing technologist & mum of two tiny humans. She's an entrepreneur at heart with a broad scope of experience in digital marketing, product ownership & international markets. Jes loves talking about the future of search, smart marketing automation and travel.
Luke is a well-seasoned eCommerce consultant , eCommerce store founder and international speaker delivering double/triple-digit growth for eCommerce
brands. He parks himself right in the centre of CRO, sales growth and SEO. Having worked with brands spanning both D2C and B2B verticals including CAT, Renault and Schneider Electric, Luke knows a thing or two when it comes to getting C-suite buy-in and delivering smart, scalable eCommerce
growth.
Hannah is the Managing Director at digital marketing agency Verkeer. She has over eight years of experience having devised and managed a range of successful online campaigns for brands as LTA, Goodwin Procter, Moneycorp and Frasers Hospitality. Specialising in combining technical SEO tactics with content marketing delivery, Hannah is responsible for leading complex technical strategies through to creating innovative content campaigns that are underpinned by detailed search and audience data to drive positive ROI for her clients.
Barry is an award-winning SEO consultant specialising in technical and editorial SEO for news publishers across the globe. He's been building and ranking websites since 1998, and has worked with a wide range of clients from micro-businesses to the world's largest media brands.
Miriam is Head of WordPress Relations at Elementor. Having been an active member and leader of the WordPress industry for over fifteen years, as a blogger, five-time WordCamp organizer, and frequent WordCamp speaker, Miriam founded a leading WordPress development agency in Israel. Subsequently, Miriam co-founded Strattic, which offers a headless and static way of hosting and deploying WordPress sites. Six months after Strattic was acquired by Elementor, Miriam transitioned into her current role and is excited to be a liaison between Elementor and the greater WordPress ecosystem.
Thierry is a Digital Wrangler writing code and architecting softwares for a decade. He is truly passionate about code quality, open source, community driven projects and building enterprise solutions. He spent a great part of his career building products and web solutions for WordPress as well as driving open source projects.
Jono is Head of SEO at Yoast. He's a digital strategist, marketing technologist, and full stack developer. Over the years he has worked with startups, agencies, tool vendors, and some of the world's biggest brands to fix websites, implement growth strategies, prepare for the future, and win markets.
Kate is an award-winning digital marketing entrepreneur. An online business success story. A Google Beast tamer. Straight-talking copywriting coach. And a popular educator, speaker, author and podcaster. She's a proud business misfit, a down to earth human on a mission: to demystify the realities of running a successful online business.
Greg is the Vice President of Search at SearchLab. He's one of the most popular speakers in the SEO industry and presents all over the world on topics related to local SEO. Greg is an experienced local SEO consultant specializing in the automotive industry. An experienced conference speaker, his movie-themed slide decks are always audience favorites.
Els is the co-founder of AGConsult, a Belgium-based conversion optimization and customer experience company. She has been creating better online experiences based on user research since 2001. She loves helping companies and organizations like Yoast, Carglass and Quick-Step to understand their customers better.
Phil Nottingham consults on video strategy, creation and distribution for some of the smallest and biggest brands in the world, including Yoast! He spent 5 years as an SEO consultant at Distilled and then another 5 in-house at Wistia before going out on his own.
Yoasie is the mascot of Yoast. Yoasie loves nerding out on online training platforms, such as Yoast SEO academy. If you're a Yoasie fan, you'll be pleased to know they will be joining us at YoastCon 2023. If you're lucky, Yoasie might even let you take a selfie with them!
---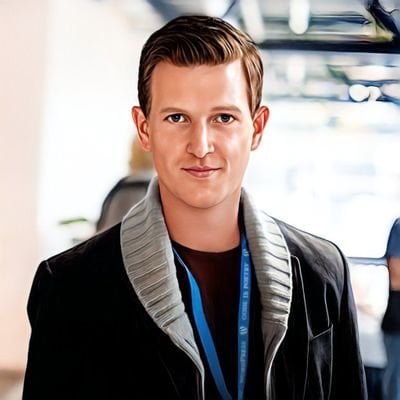 YoastCon is awesome – high quality sessions, productive conversations, enjoying fun times with friends old and new!

Felix Arntz, Software Engineer @Google.
---
Let's get practical
Workshops
Because we love getting practical and helping you with your actual website, we also hosted workshops during YoastCon. During these workshops, we dove into keyword research and SEO copywriting.
Keyword research is the foundation of any successful SEO strategy, yet it can be a daunting task. In this workshop, you'll learn how to do proper keyword research for your site and uncover the keywords that your audience is using. We'll guide you through the steps of keyword research, giving you the tools and knowledge you need to find the right keywords. By the end, you'll have a powerful list of keywords for your site and lots of inspiration for new content! And best of all: it will be content that your audience is actually looking for.
Workshop on keyword research
Copywriting is an essential part of SEO. In this practical workshop on SEO copywriting, you'll learn how to craft a blog post that both search engines and readers will love. We'll guide you through every stage of the copywriting process: from determining an angle and text structure, to refining your text using Yoast SEO's content analyses. By the end of the workshop, you'll have your own polished and SEO-friendly blog post that's ready to be published!
Workshop on SEO copywriting
The venue
Lindenberg Nijmegen
The Lindenberg is a cultural center in the center of Nijmegen, a city in the Netherlands. This vibrant organization is the place to be for YoastCon 2023!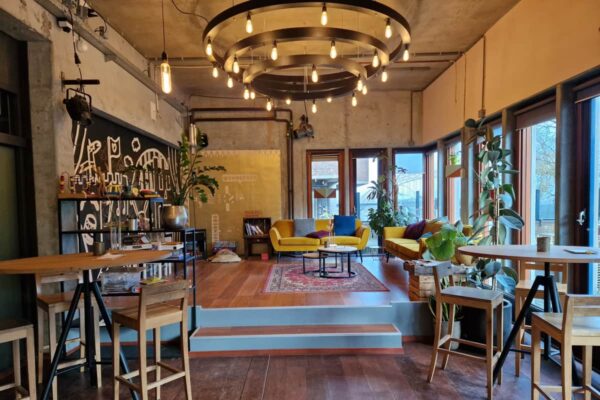 A historic venue
This charismatic venue has its home base in the center of Nijmegen. It was founded over 50 years ago and was actually the location where we held our first YoastCon a few years ago! Usually, the Lindenberg offers theatre programs, hosts performances, and hosts education courses. But on the 11th of May, 2023 this venue will be filled with SEO enthusiasts who can attend talks, go to workshops and enjoy themselves thoroughly!
A historic city
Did you know that Nijmegen is the oldest city in The Netherlands? And it's packed with awesome sightseeing opportunities. Why not take the opportunity to go exploring?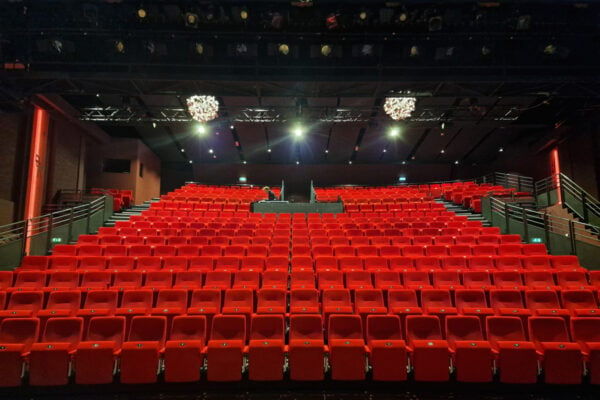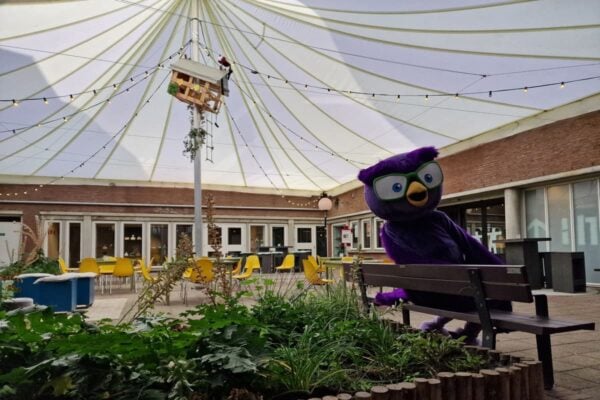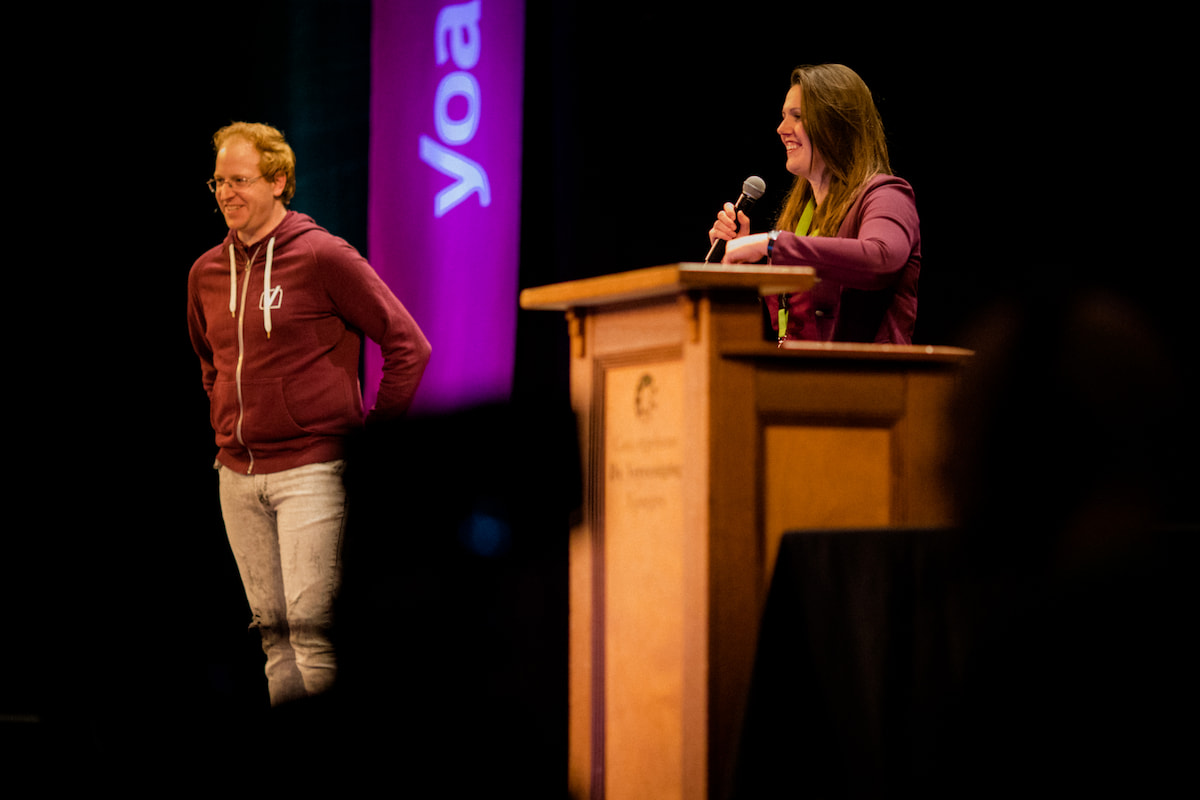 ---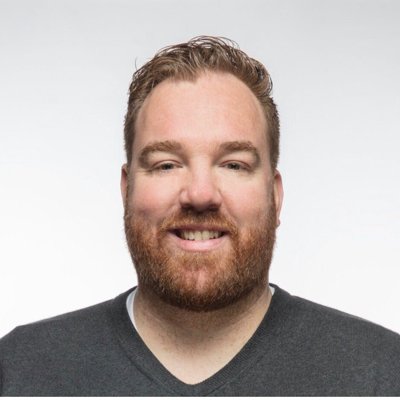 The most awesome bedtime story keynote ever by @jonoalderson on #YoastCon after an insightful talk by @everywhereist. Really impressed with the after dinner program.

Roy Huiskes, SEO consultant
---
YoastCon is made possibly by
Our sponsors
We couldn't be more thankful to all our wonderful sponsors, which help us make YoastCon 2023 a reality! Find out more about our sponsors right here:
Gold

By leveraging the power of WordPress, Bluehost provides fast website creation methods coupled with intuitive management tools.
Whether you're launching a new e-commerce store, managing client's websites, or starting your first blog, Bluehost has the tools and resources you need to build, grow, and scale a successful online presence.
Silver

Wincher provides a highly intuitive and robust tool to monitor SEO progress.
Our platform is fully featured with daily rank tracking, powerful keyword research, accurate competitor tracking, on-page optimization, and much more. This makes it the preferred choice for over 200.000 agencies and businesses all over the world aiming to improve search engine rankings. With our detailed white-label reports and real-time data analysis, you can stay ahead of the game and monitor your or your customers' progress effortlessly.
Silver

Weglot is a no-code website translation solution that allows you to instantly launch a multilingual website.
By detecting, translating and displaying the content of your website under multilingual SEO-friendly language subdomains or subdirectories, it removes the need for multiple websites for multiple markets.
Bronze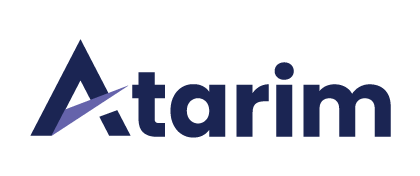 Atarim is the leading visual collaboration platform trusted by thousands of companies worldwide to bridge the gap between SEO, product & engineering teams – reducing project turnaround times by over 330% on average.
Built on the foundation of point-and-click collaboration – allowing clients to simply point at what they're referring to and then immediately leave feedback, say what needs to be changed, etc. Agencies, developers, and project managers use Atarim to eliminate the need to rely on guesswork and endless back-and-forth email communication. Learn more & get started.
Bronze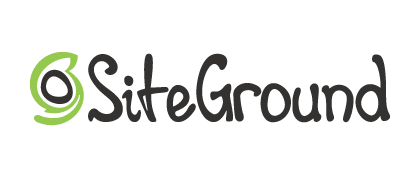 Welcome to SiteGround, where hosting meets excellence since 2004!
Recommended by WordPress.org, our powerful, yet simple to use managed WordPress hosting is a top choice for business owners, bloggers, and freelancers. Powered by Google Cloud and optimized with powerful in-house tools, our hosting services ensure fast loading speeds for online businesses, driving traffic and improving SEO rankings. Trusted by over 2.8 million domain name owners, SiteGround's high-performance and secure hosting solutions make website management easy, whether you're building a site for yourself, your small businesses, or your clients. Hosting that helps you grow.
Live captioning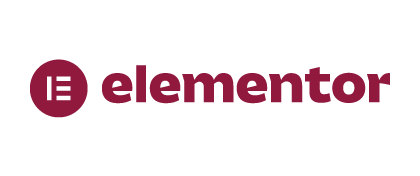 Elementor is far more than a visual editor – it is a platform for growth, collaboration and success.
Elementor Hosting for WordPress augments that experience by taking care of the maintenance and security of your site so you can focus on what you do best: building beautiful websites. Learn more.
Special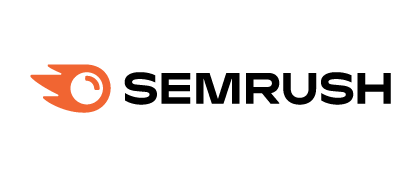 Semrush ensures marketing professionals always have time for creativity and experiments while we take care of data.
Semrush is the only software which enables marketing professionals to build, manage, and measure campaigns across all channels to improve their online visibility. Semrush is your digital team member—your analytics buddy, your mentor, your safety net, and a compass to new markets
Special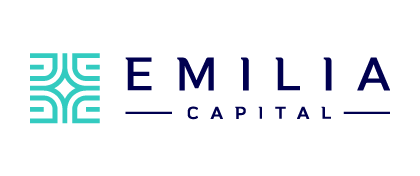 Emilia Capital invests early in companies that are at least one of: female led, sustainable or WordPress related.
If you're a founder seeking investment and you check one of those boxes, come talk to us! With our experience we can help you grow and build a sustainable business. If you're just interested in what we do: we feel that the companies we invest in make the world a better place, so read all about them!
---
Frequently Asked Questions
What is YoastCon?
YoastCon is a one-day interactive conference focused on search engine optimization and online marketing. During YoastCon you'll be able to attend talks by experts in these fields and workshops that will help you dive into and master important topics. The 2023 edition was hosted in Nijmegen, a city in the Netherlands.
When will YoastCon take place?
This year it took place on Thursday the 11th of May, 2023.
Where did YoastCon 2023 take place?
In the city of Nijmegen, which is located in the Netherlands in Europe. The location of YoastCon 2023 was the beautiful Lindenberg Culture House, which is located on Ridderstraat 23, 6511 TM Nijmegen.
Is YoastCon an entirely English conference?
All talks and a few of the workshops are in English so that as many people as possible could attend them!
Is the location suitable for people with disabilities?
Yes, it is, there is an elevator and you can get assistance if you need it.
Is there a Code of Conduct for YoastCon?
Yes, you can find it on our Code of Conduct page.
What are you going to do with my email address after I've ordered a ticket for YoastCon 2023?
Your name and email address are stored in MailBlue. We'll use it to inform you about updates regarding the conference, as well as provide you with relevant information regarding future events. Every email you receive about future events aside from YoastCon 2023 includes an unsubscribe button. Simply hit that if you'd no longer like to hear about future events.
Was there a photographer during YoastCon?
Yes, a photographer took pictures during the event of the keynotes, during workshops, lunch and drinks. The goal is to give an impression of YoastCon, the photos can be used in our newsletter and on social media. For people who don't want to be photographed, it was possible to report this on the day itself.
Where can I find your privacy statement?
You can read through it on our Privacy Statement page.
Where can I find more information on the refund policy and other terms of service?
You can read more about this on our Terms of Service page.