Your first seo exercise
Do keyword research in 10 steps
Before you create your site's content, you should find out what search terms your audience uses. Their search terms are your keywords.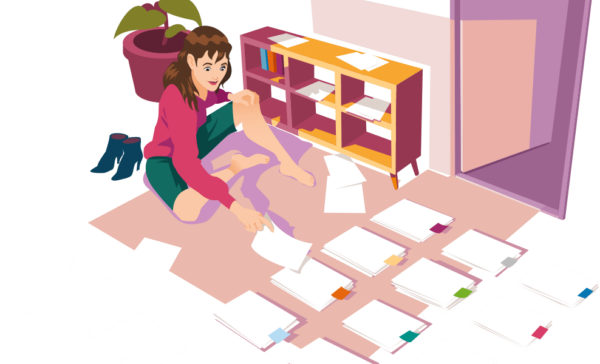 ---
There are 10 crucial steps to follow when carrying out keyword research. We'll guide you through the process and give you practical tips so you can conduct your own keyword research.
STEP 1
What's your mission?
Before you start, think about your mission. What is the main goal of your business or organization? What makes it special? Who exactly are you trying to reach? And what promises do you make on your website? Write it down!
Let's say you sell cruises to Hawaii. You offer great facilities for children, which makes your cruises especially suitable for parents with younger kids. If there are no other family-friendly cruises to Hawaii, you will stand out from the crowd. It will make your service unique. So it would be smart to make this your mission, your niche – because this is what you have to offer your audience.
STEP 2
Create a list of keywords
With your mission in mind, try to get into the heads of your desired audience. What will these people be looking for? What kind of search terms could they be using while looking for your amazing service or product? Which of their "problems" does your product solve? Write down as many answers as possible, preferably in a spreadsheet like Google Sheets or Excel. These are the search terms you want to be found for.
STEP 3
Research your keywords
After you've created your first list, it's time to dive deeper into your keywords! Luckily, there are keyword research tools that'll make your keyword research much easier. One of the easiest tools is Google itself. Google the keywords you came up with and check what Google suggests while you typing. Those are questions people actually ask Google. You can also check out the "related searches" on Google's results page. Also, have a look at the related keyphrases tool within Yoast SEO powered by Semrush data or try Answer the public.
STEP 4
Find long-tail keywords
When people start out with keyword research, they tend to focus on very popular "head" terms. Unfortunately, those head keywords are mostly taken by large businesses. Long-tail keywords, on the other hand, get less search traffic, but there's less competition, too. Therefore, it's easier for you to rank on those keywords. Moreover, long-tail keywords even have a higher conversion value, as they focus more on a specific product or topic.
A long-tail keyword often is longer and more focused than a head term. If your head term is [puppy training], a long-tail keyword could be [positive puppy training for Labradoodles in Amsterdam]. Using the tools mentioned in step 3 will also help you find more long-tail keywords. You might also find some less-searched variants of your keywords, you can benefit from using these too.

Don't forget to add the long-tail keywords and your keyword variants to your spreadsheet too!
STEP 5
Analyze your competition
Whether you should go after long-tail keywords largely depends on your competition. If the competition in your niche is high, you'll have a hard time ranking on competitive head terms. If you have little competition, you'll be able to rank for more of your head terms. So you'll need to do some benchmarking for SEO.

Google the keywords that came out of your keyword research. Start with your most 'head' term. Check out the search engine result page (SERP). These are the websites you'll be competing against once you optimize your content for such a keyword. Take a closer look: Do you see professional websites? Company websites? Are you 'equal' to these companies? Does your website fit among these sites? Is your company of similar size and does it have as much influence in your niche?
STEP 6
Look at search intent
Today's SEO strategies should, for the most part, revolve around answering the questions people have or providing the best solution for their "problem". Try to find out which search intent your audience has when they type a certain keyphrase into Google. Do they have:

📚 Informational intent: Try to find information on a specific topic
🚀 Navigational intent: Want to access a specific website
🔍 Commercial intent: Want to research something before buying
💰 Transactional intent: Looking to buy something right now

You can learn more about search intent of certain queries by looking closely at the type of pages that already rank for that query. Do you mostly see product pages? Or a lot of informational blog posts? Do you see videos? Or is it a mix? These are all hints to what Google assumes the search intent of a certain query is. A pro tip is to use the search results to create great content that matches the right intent

Find out which kinds of intent apply to your keyphrases and, again, add your findings to your spreadsheet!
STEP 7
Determine your keyword strategy
Based on the data you've collected now, you can determine a keyword strategy. So, think about this question: How does my website hold up compared to the websites in the SERPs? Are you of equal size and marketing budget? Then go ahead and focus on those head terms. If not: try more long-tail keywords first. Focusing on a whole bunch of long-tail keywords combined could very well attract a lot of traffic. Once you've managed to rank for those long-tail keywords, aiming for more head terms will become easier.

Now think about the type of content: What was the search intent for my keyphrases? What is my audience looking for? But also, which content can I create that isn't there yet, and how can I stand out in terms of quality or providing solutions? This will help you decide on the type of content you're going to create.
STEP 8
Create landing pages
Technically, creating landing pages isn't a part of keyword research. But, creating awesome landing pages is essential if you want to get traffic to your website. So, you'll need to build optimized landing pages for your search terms. You don't have to create all these pages immediately – it can be a long-term effort. Your keyword strategy will help you prioritize

For your most important keyphrases, you'll create cornerstone content articles; articles that provide the best possible content about that keyword – authoritative and all-encompassing. All your supporting long-tail articles should link to your cornerstone content pages. This is part of your internal linking strategy, which Yoast SEO Premium can help you implement. You can also use Yoast's SEO workout: the Cornerstone content approach to build a strong internal linking strategy in a few easy steps.
STEP 9
Evaluate & improve
Did you do a thorough analysis of your ranking chances and publish some well-optimized content? Then the waiting game begins! There are various ways to check how your content is performing in the search results. The simplest way is to Google the terms you've optimized your articles for. Another option is to use Google Search Console to find out which queries you're ranking for. While the Google Search Console method is a bit more complicated, it can be a great way to find new opportunities! And finally, a third method is to use a keyword tracking tool to monitor your rankings; you can do this easily using the integrated Wincher features in the Yoast SEO plugin.
STEP 10
Refresh your research & content
As time goes on, things will change. Your audience may start using different words to search for what they want, so you might need to add new keywords to your sheet. And with the rise of generative AI, the competitive landscape is bound to change, either making it easier or harder to target particular keywords

That's why it's important to reevaluate and refresh your keyword research once in a while. Take the time to update your sheet with the latest information. And don't forget to keep your content fresh and up-to-date, too!
---
---
Make SEO even easier with Yoast SEO Premium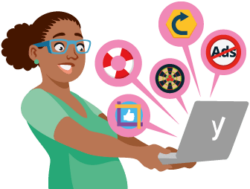 Be first to get new features & tools, before everyone else. Get 24/7 support, and boost your website's SEO with Premium features.