11th May, Nijmegen, the netherlands
YoastCon 2023
Take your SEO knowledge to the next level! YoastCon 2023 offers the perfect opportunity to learn from the best SEO experts in the world, including the current world champions in SEO. Plus, a representative from Google will be joining us. Don't miss out!
And, great news! For a limited time, when you purchase a ticket to YoastCon 2023, you can also get 30% off your second ticket when you bring someone along with you! Not only will you get to experience the event with someone you know, but you'll also enjoy significant savings on your second ticket!
I want to buy a ticket!
When you purchase a ticket, you'll receive a unique 30% discount code in your inbox to share with a friend or colleague!
YoastCon brings you…
Insider knowledge
Get tips, advice and insight directly from the experts behind Yoast's famous plugins & software

Exceptional speakers
They'll give you their best tips to overcome the obstacles marketers face today.

Experience
Whether you're an SEO, marketer, or executive, you'll meet many like-minded people.
Learn from the experts
The speakers
We weren't kidding when we said that you will be able to attend talks by renowned experts in the field of SEO and online marketing. Check out our awesome line-up of speakers.
Jes is the Group Chief Marketing Officer at Swiss media giant Ringier, marketing technologist & mum of two tiny humans. She's an entrepreneur at heart with a broad scope of experience in digital marketing, product ownership & international markets. Jes loves talking about the future of search, smart marketing automation and travel.
Luke is a well-seasoned eCommerce consultant , eCommerce store founder and international speaker delivering double/triple-digit growth for eCommerce
brands. He parks himself right in the centre of CRO, sales growth and SEO. Having worked with brands spanning both D2C and B2B verticals including CAT, Renault and Schneider Electric, Luke knows a thing or two when it comes to getting C-suite buy-in and delivering smart, scalable eCommerce
growth.
Marieke is the Chief Growth Officer at Yoast. In this role she makes sure that all the ideas the team has are aligned, everyone keeps on track with their goals and that Yoast quickly adapts to changes within the ecosystems it operates in. She loves to come up with new ideas and products that help website owners with their SEO. Marieke focuses on growth in a healthy way!
Joost is the Founder of Yoast, Head of WordPress Strategy at Newfold Digital. He started the Yoast SEO plugin (one of the main products at Yoast) as a hobby, but this hobby quickly got out of hand and is now active on over 13 million websites. Joost is an internet entrepreneur with a background as an SEO, digital marketer and web developer. He founded Yoast in 2010 with the mission to allow as many people as possible to build a findable website.
Hannah is the Managing Director at digital marketing agency Verkeer. She has over eight years of experience having devised and managed a range of successful online campaigns for brands as LTA, Goodwin Procter, Moneycorp and Frasers Hospitality. Specialising in combining technical SEO tactics with content marketing delivery, Hannah is responsible for leading complex technical strategies through to creating innovative content campaigns that are underpinned by detailed search and audience data to drive positive ROI for her clients.
Els is the co-founder of AGConsult, a Belgium-based conversion optimization and customer experience company. She has been creating better online experiences based on user research since 2001. She loves helping companies and organizations like Yoast, Carglass and Quick-Step to understand their customers better.
Barry is an award-winning SEO consultant specialising in technical and editorial SEO for news publishers across the globe. He's been building and ranking websites since 1998, and has worked with a wide range of clients from micro-businesses to the world's largest media brands.
Miriam is Head of WordPress Relations at Elementor. Having been an active member and leader of the WordPress industry for over fifteen years, as a blogger, five-time WordCamp organizer, and frequent WordCamp speaker, Miriam founded a leading WordPress development agency in Israel. Subsequently, Miriam co-founded Strattic, which offers a headless and static way of hosting and deploying WordPress sites. Six months after Strattic was acquired by Elementor, Miriam transitioned into her current role and is excited to be a liaison between Elementor and the greater WordPress ecosystem.
Thierry is a Digital Wrangler writing code and architecting softwares for a decade. He is truly passionate about code quality, open source, community driven projects and building enterprise solutions. He spent a great part of his career building products and web solutions for WordPress as well as driving open source projects.
Jono is Head of SEO at Yoast. He's a digital strategist, marketing technologist, and full stack developer. Over the years he has worked with startups, agencies, tool vendors, and some of the world's biggest brands to fix websites, implement growth strategies, prepare for the future, and win markets.
Kate is an award-winning digital marketing entrepreneur. An online business success story. A Google Beast tamer. Straight-talking copywriting coach. And a popular educator, speaker, author and podcaster. She's a proud business misfit, a down to earth human on a mission: to demystify the realities of running a successful online business.
Greg is the Vice President of Search at SearchLab. He's one of the most popular speakers in the SEO industry and presents all over the world on topics related to local SEO. Greg is an experienced local SEO consultant specializing in the automotive industry. An experienced conference speaker, his movie-themed slide decks are always audience favorites.
---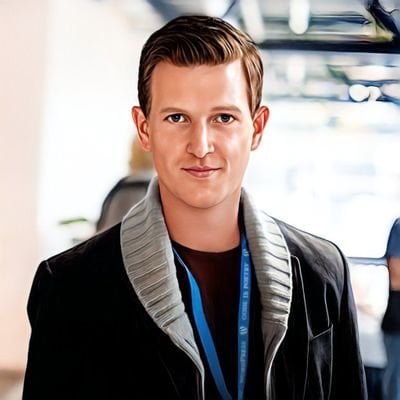 YoastCon is awesome – high quality sessions, productive conversations, enjoying fun times with friends old and new!

Felix Arntz, Software Engineer @Google.
---
What & when
The schedule
What can you expect during YoastCon? Check out the schedule and decide which talks and workshops you want to join!

Speaker track
Opening remarks
By Chaya Oosterbroek (COO at Yoast) & Taco Verdonschot (Head of Relations at Yoast)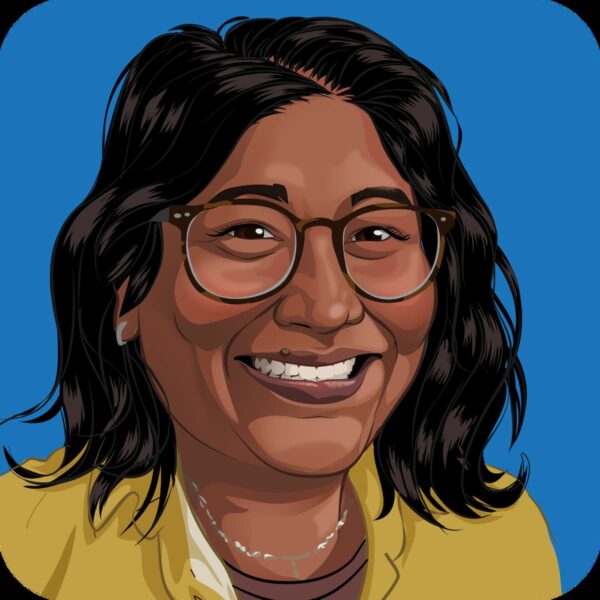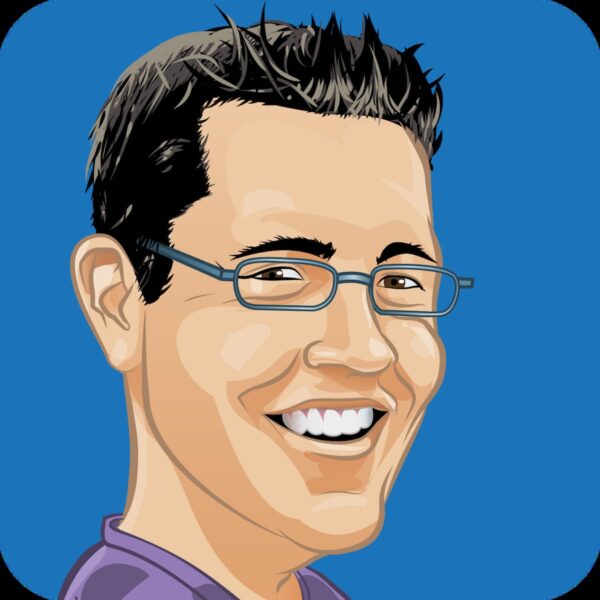 Joost de Valk & Marieke van de Rakt
SEO in 2023 and beyond: on sustainability, inclusivity and making the web better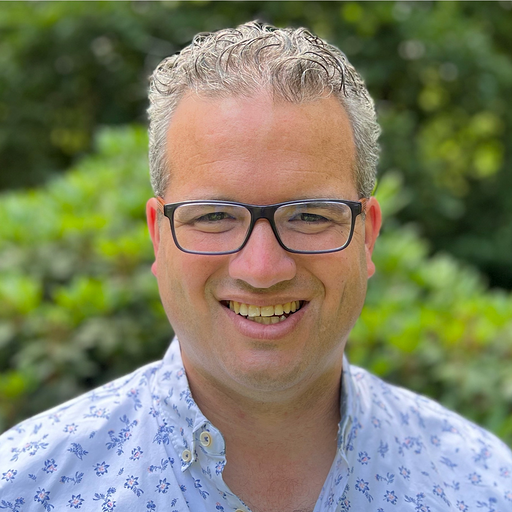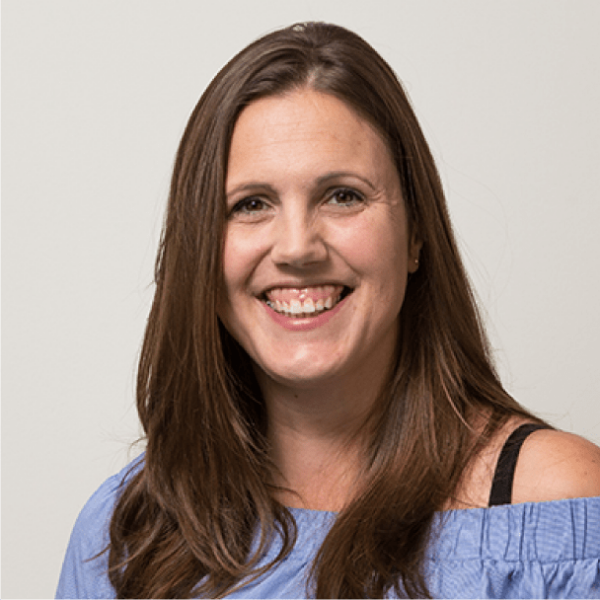 Jono Alderson
Yoast SEO behind the scenes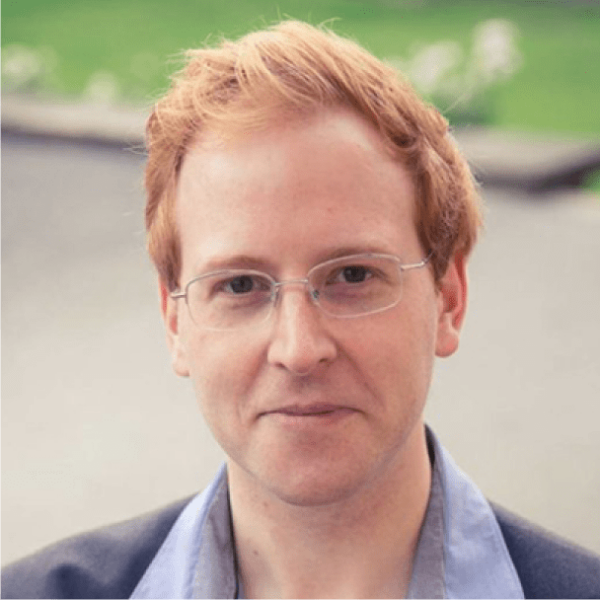 Els Aerts
The Good, the Bad and the Ugly of user research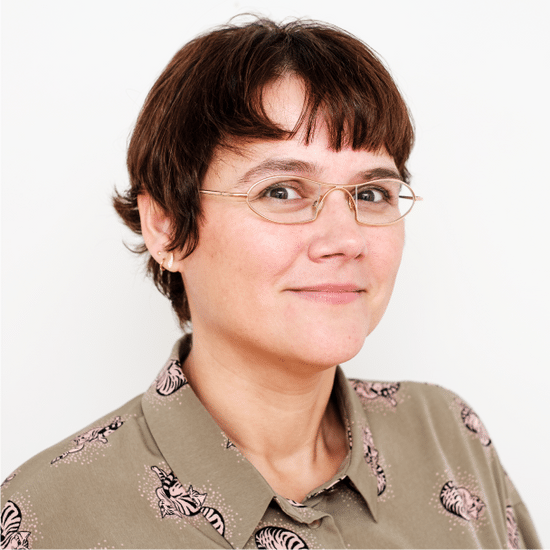 Hannah Thorpe
Navigating the SEO agency landscape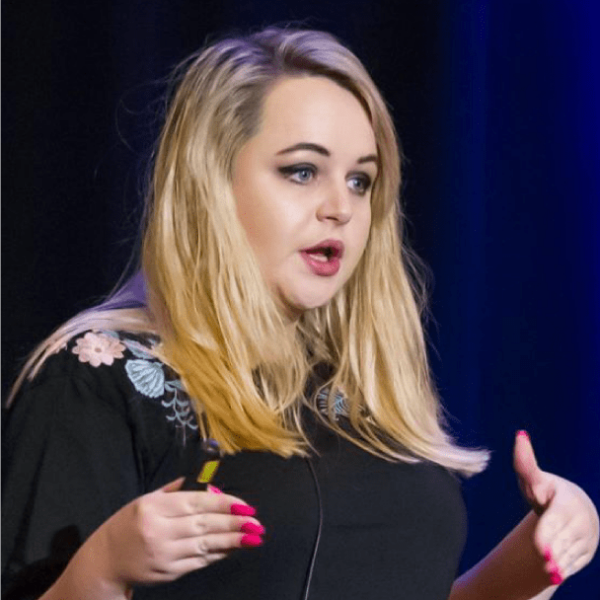 Greg Gifford
Batman's guide to superhero-level local SEO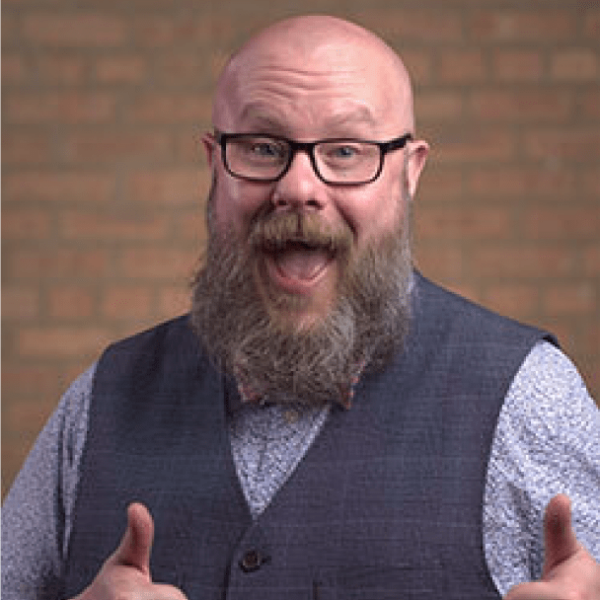 Miriam Schwab
Five trends for the future of WordPress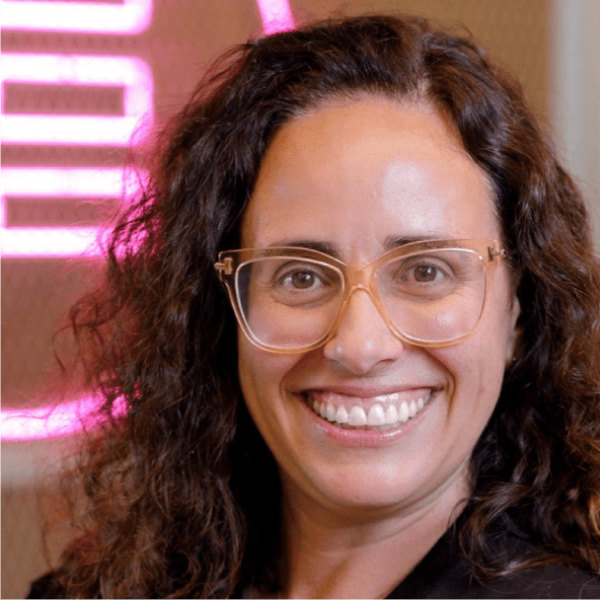 Kate Toon
Conversion copywriting tactics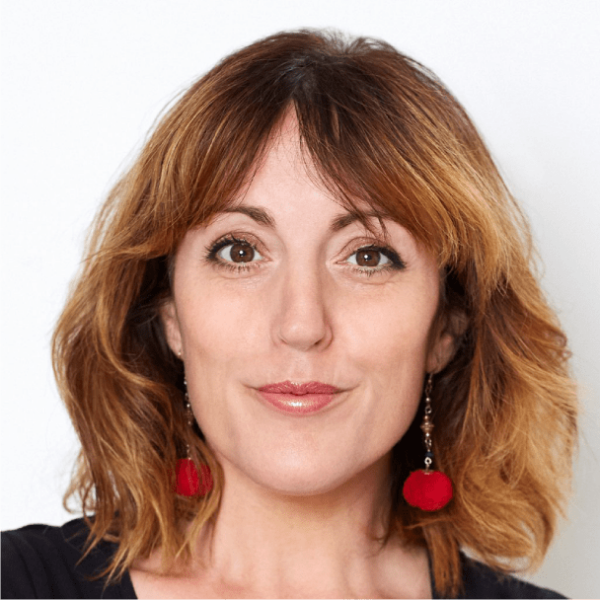 Luke Carthy
Using GA4 to boost ecommerce conversions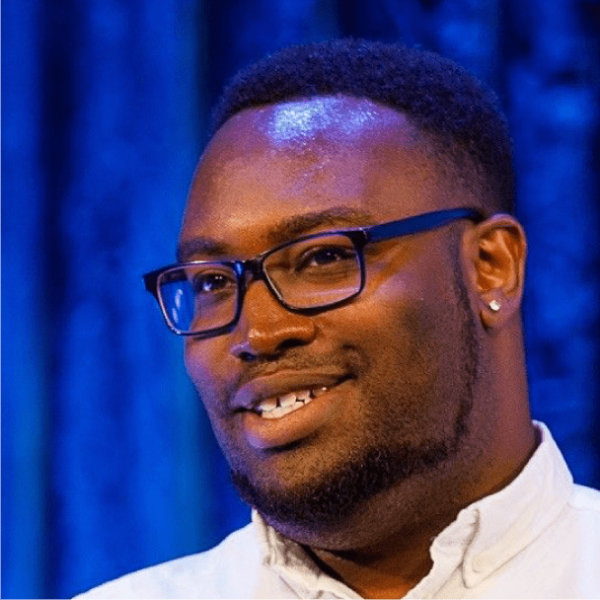 Jes Scholz
Google's glow up: Why you need to optimize beyond search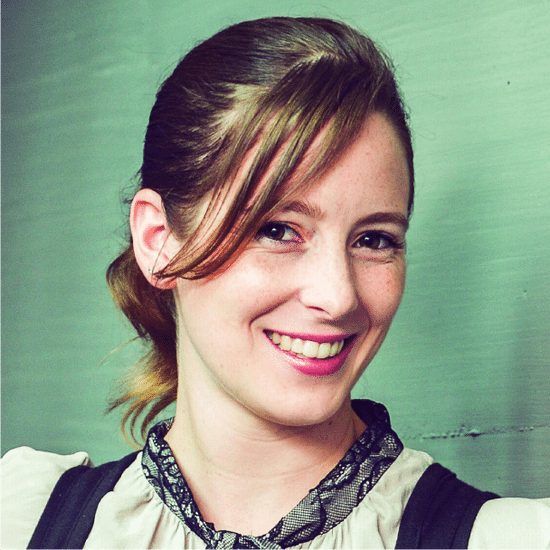 Barry Adams
News SEO is the cutting edge for all SEO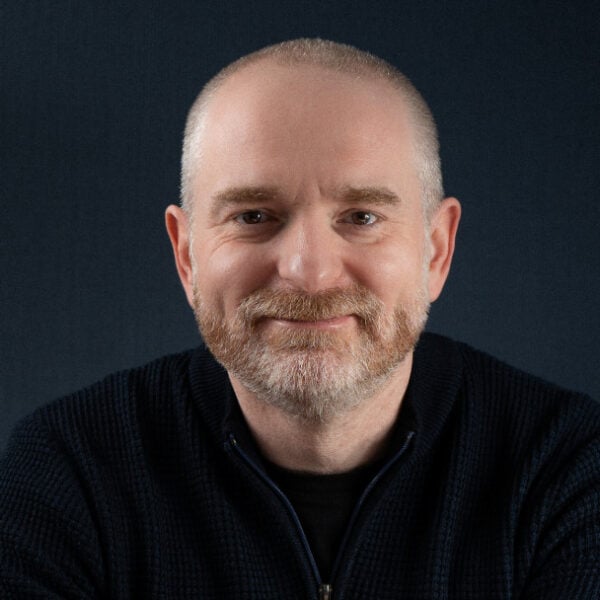 Thierry Muller
Fireside chat with Thierry from Google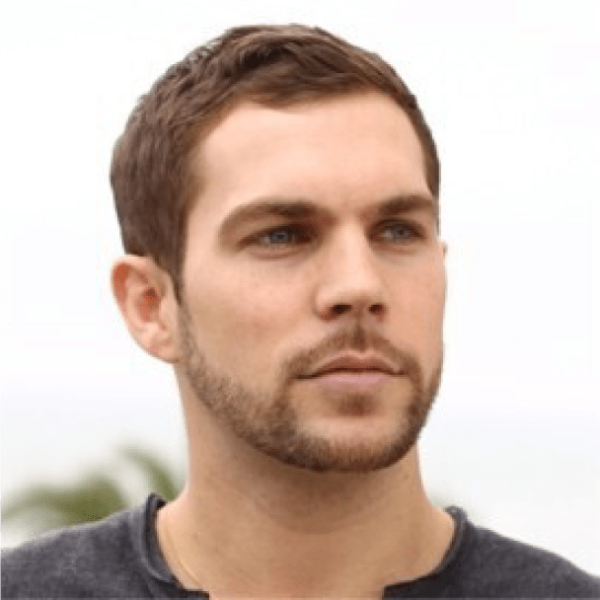 Workshop track
SEO copywriting (English)
Keyword research (English)
---
Let's get practical
Workshops
Because we love getting practical and helping you with your actual website, we're also hosting workshops during YoastCon. During these workshops, we'll dive into keyword research and SEO copywriting. The choice is yours!
Keyword research is the foundation of any successful SEO strategy, yet it can be a daunting task. In this workshop, you'll learn how to do proper keyword research for your site and uncover the keywords that your audience is using. We'll guide you through the steps of keyword research, giving you the tools and knowledge you need to find the right keywords. By the end, you'll have a powerful list of keywords for your site and lots of inspiration for new content! And best of all: it will be content that your audience is actually looking for.
Languages: English or Dutch
Duration: 2 hours
Workshop on keyword research
Copywriting is an essential part of SEO. In this practical workshop on SEO copywriting, you'll learn how to craft a blog post that both search engines and readers will love. We'll guide you through every stage of the copywriting process: from determining an angle and text structure, to refining your text using Yoast SEO's content analyses. By the end of the workshop, you'll have your own polished and SEO-friendly blog post that's ready to be published!
Languages: English or Dutch
Duration: 1.5 hours
Workshop on SEO copywriting
The venue
Lindenberg Nijmegen
The Lindenberg is a cultural center in the center of Nijmegen, a city in the Netherlands. This vibrant organization is the place to be for YoastCon 2023!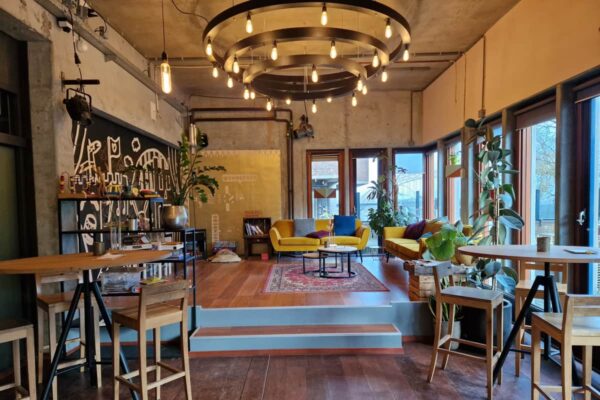 A historic venue
This charismatic venue has its home base in the center of Nijmegen. It was founded over 50 years ago and was actually the location where we held our first YoastCon a few years ago! Usually, the Lindenberg offers theatre programs, hosts performances, and hosts education courses. But on the 11th of May, 2023 this venue will be filled with SEO enthusiasts who can attend talks, go to workshops and enjoy themselves thoroughly!
A historic city
Did you know that Nijmegen is the oldest city in The Netherlands? And it's packed with awesome sightseeing opportunities. Why not take the opportunity to go exploring?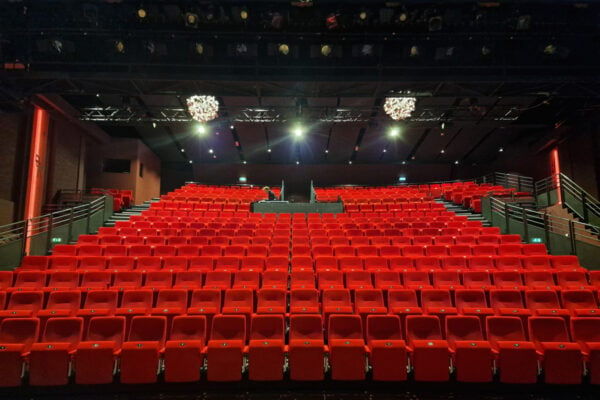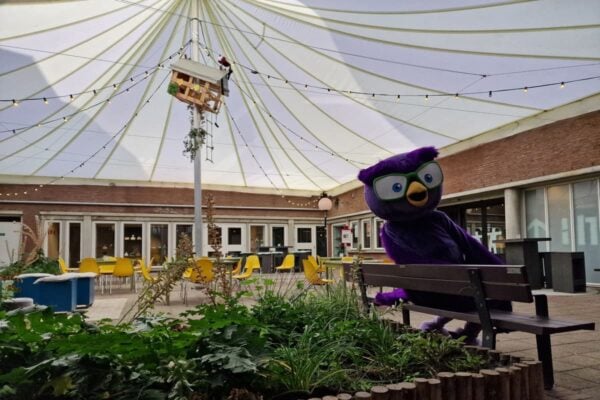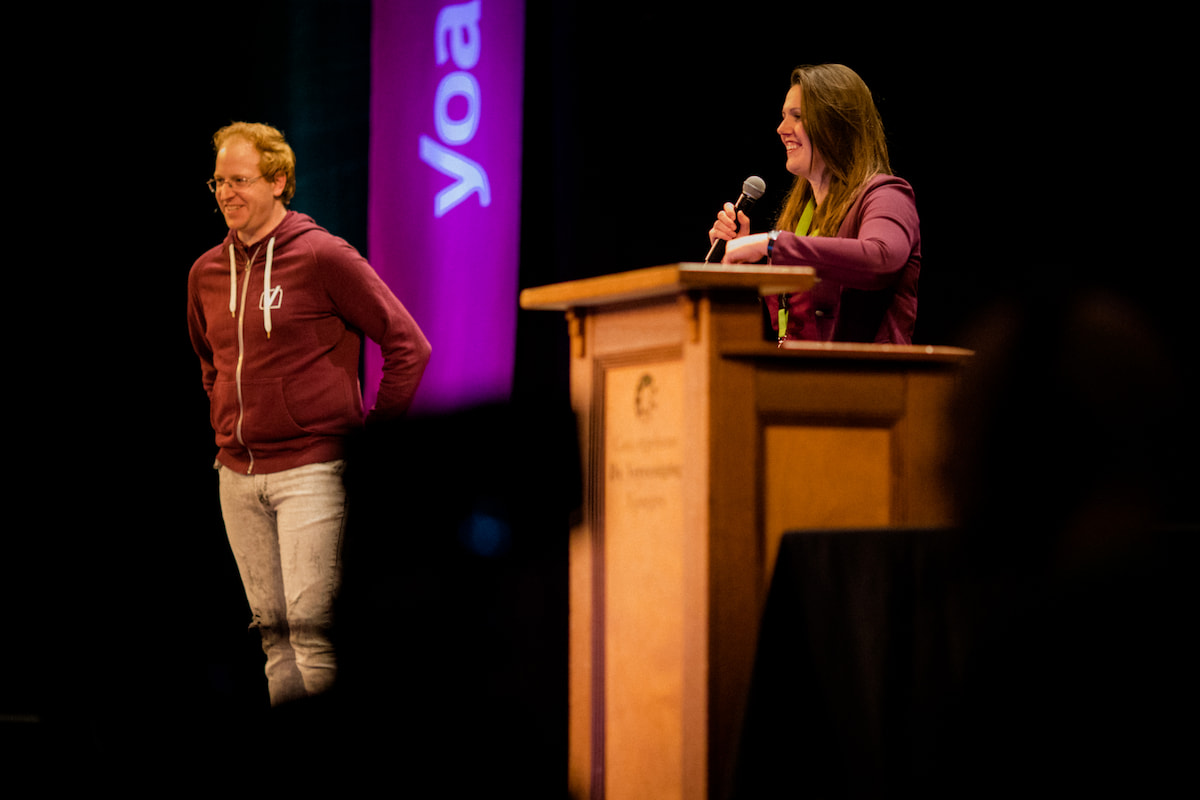 ---
Getting to Nijmegen
Travel advice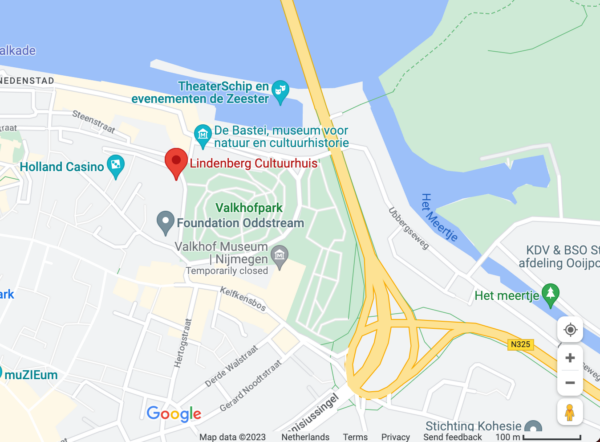 How to get to Lindenberg Centrum
YoastCon is held in Lindenberg Centrum, which is located at Ridderstraat 23, Nijmegen, the Netherlands
Nijmegen Central station
From Nijmegen central station you can walk to Lindenberg Centrum in ±15 – 20 minutes. Here is the route on Google Maps. Or you can take the bus, in which case you can plan your trip via www.9292.nl.
Parking
You can park near Lindenberg or in the parking garage Kelfkensbos or Eiermarkt. Both parking garages have 4 charging points for electric cars. There are also 4 charging points at Voerweg 2 in Nijmegen.
---
Staying nearby
Recommended accommodations
Nassausingel 3,
6511 EV Nijmegen
☎️ 0031 88 004 2424
Distance to the venue: 1.1 km – 13 minutes on foot
Waalkade 108,
6511 XR Nijmegen
☎️ 0031 24 360 4970
Distance to the venue: 0.2 km – 3 minutes on foot
Hertogstraat 1,
6511 RV Nijmegen
☎️ 0031 24 322 0498
Distance to the venue: 0.2 km – 3 minutes on foot
Grote Markt 38-40,
6511 KB Nijmegen
☎️ 031 24 221 0075
Distance to the venue: 400 m – 5 minutes on foot
---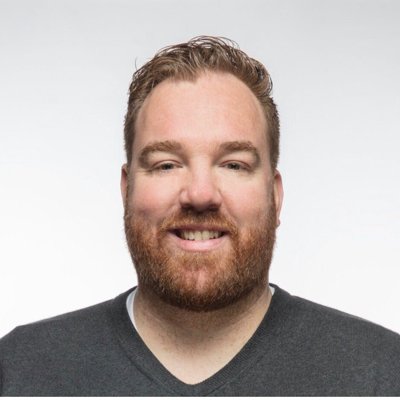 The most awesome bedtime story keynote ever by @jonoalderson on #YoastCon after an insightful talk by @everywhereist. Really impressed with the after dinner program.

Roy Huiskes, SEO consultant
---
Can't Wait?
Get in the mood!
Digital marketers from around the world are invited to come together to learn the latest and greatest in search! Learn from industry experts, and network with like-minded individuals.
YoastCon is a conference you won't forget!
Grab your ticket now!
---
Frequently Asked Questions
What is YoastCon?
YoastCon is a one-day interactive conference focused on search engine optimization and online marketing. During YoastCon you'll be able to attend talks by experts in these fields and workshops that will help you dive into and master important topics. For the 2023 edition, you can expect just as much fun and expertise as with previous editions! It will take place in Nijmegen, a city in the Netherlands.
When will YoastCon take place?
On Thursday the 11th of May, 2023.
Where will YoastCon 2023 take place?
In the city of Nijmegen, which is located in the Netherlands in Europe. The location of YoastCon 2023 is the beautiful Lindenberg Culture House, which is located on Ridderstraat 23, 6511 TM Nijmegen.
How can I attend YoastCon 2023?
You can buy tickets for YoastCon 2023 in our ticket shop. This will give you access to this event!
Is YoastCon an entirely English conference?
All talks and a few of the workshops are in English so that as many people as possible can attend them!
Is the location suitable for people with disabilities?
Yes, it is, there is an elevator and you can get assistance if you need it.
Will there be food and beverages during YoastCon?
Yes! A ticket to YoastCon includes lunch, dinner, snacks during the breaks and beverages during the day.
I have some dietary requirements. Can you take this into account?
Yes, of course, we can help you with any dietary wishes or allergies you might have. When you buy your ticket(s), you can let us know if there's anything we need to know. But also, after that, you can always contact us to let us know what dietary requirements you have.
How can I get a letter of invitation for a visa?
Just send an email to yoastcon@yoast.com to ask for the documentation. We require you to order a ticket and be on our attendee list before we send you an official invitation.
Is there a Code of Conduct for YoastCon?
Yes, you can find it on our Code of Conduct page.
What are you going to do with my email address after I've ordered a ticket for YoastCon 2023?
Your name and email address are stored in MailBlue. We'll use it to inform you about updates regarding the conference, as well as provide you with relevant information regarding future events. Every email you receive about future events aside from YoastCon 2023 includes an unsubscribe button. Simply hit that if you'd no longer like to hear about future events.
Is there a photographer during YoastCon?
Yes, a photographer will take pictures during the event of the keynotes, during workshops, lunch and drinks. The goal is to give an impression of YoastCon, the photos can be used in our newsletter and on social media. If you don't want to be photographed, you can report this when registering on the day itself.
Where can I find your privacy statement?
You can read through it on our Privacy Statement page.
Where can I find more information on the refund policy and other terms of service?
You can read more about this on our Terms of Service page.