What is keyphrase density and why is it important?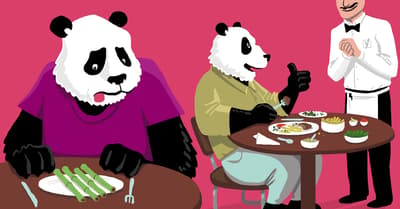 Yoast SEO checks for the keyphrase density or keyword density of your text. But what is keyphrase density exactly? And why is it important for your SEO? In this article, I'll try to answer these questions. On top of that, I'll discuss what you can do to improve the keyword density of your content so you score a green bullet on the plugin's keyphrase density check. Let's dive in!
Having an orange or red bullet for the keyphrase density check in Yoast SEO? Here's what this check does and how to improve your keyphrase density.
What is keyphrase or keyword density?
Keyphrase density is the number of times your focus keyphrase occurs in your copy, compared to the total text of that page. So if you have a text that is 100 words and 5 of those are your focus keyphrase, your keyphrase density is 5%. We used to call it keyword density, but as, nowadays, you'll likely focus on a phrase instead of a word, we rather call it keyphrase density in Yoast SEO for WordPress and our Yoast SEO for Shopify app.
Why is it important for SEO?
Your keyphrase density is important for SEO because Google tries to match a user's search query to the best-fitting web pages. To match your web pages with a certain query Google needs to understand what your web page is about. That's why you should use your keyphrase, the phrase you'd like to rank for, in your copy. This often comes naturally. If you'd like to rank for, for instance [bake vegan pancakes] you probably use this phrase regularly throughout your text.
If you repeat your keyphrase very often in your copy it becomes unpleasant to read for your visitors. That's something you should avoid at all times. After all, you want users to enjoy and understand your copy well. A high keyphrase density is also a signal to Google that you might be stuffing keywords in your text – also known as over-optimizing. As Google likes to show the best result to users, both in relevance and readability, this can negatively affect your rankings.
What does the keyphrase density check do?
The keyphrase density check in Yoast SEO assesses whether you've used the word or words from your focus keyphrase often enough in your copy. It also checks if you use the keyphrase not too often in your text. Your score depends on how long your keyphrase is. If you are trying to rank for a longer phrase, it might be much more difficult to use it a certain number of times in your text, than if you are using a shorter keyphrase.
We've included the length of your keyphrase as a weighting factor when calculating keyphrase density. That means that you will need to use your longer keyphrase less often in the text than your shorter keyphrase, in order to get a green bullet. Not only do we tell you how many times you already used your keyphrase in the text, but we also give you an idea about how many times you should use it.

In the free version of Yoast SEO for WordPress, you'll get a green bullet if your keyphrase density lies between 0.5 and 3%. For a match to be counted, all words should occur in one sentence, but the order of the words may differ.
You won't see the percentage mentioned in your feedback. Instead, we mention the exact number of times you used your keyphrase throughout your text and compare this to the number we advise. We feel that absolute numbers make it easier to work on your text.
Premium and Shopify: Word form recognition and related keyphrases
In certain languages, Yoast SEO Premium and Yoast SEO for Shopify recognize various word forms of your keyphrase (for instance, [train], [trained] or [training]). This means that your keyphrase density naturally becomes higher without you trying to over-optimize your text, but just because the plugin became smarter. We adjusted the formula so that you do not get penalized!
Let's say you'd like to rank for [bake vegan pancakes]. If you write, "here, you'll learn how to bake the best vegan pancakes" this will be counted as an occurrence of the keyphrase. Also, if you'd write "baking a vegan pancake is easy as pie", Yoast SEO Premium and our Shopify app recognize that as the focus keyphrase. That's why the upper boundary in these tools is a bit higher: 3.5% instead of 3%.
In these two tools, you can also enter related keyphrases. Those are words and phrases that are connected to your focus keyphrase, but not synonyms. These related keyphrases each have a keyphrase density check of their own. So if the density of your focus keyphrase is too high, have a look at any related keyphrases and see if you can use them better.
Go Premium to get access to this feature!
Unlock lots of features and get access to all of our SEO courses with the Yoast SEO Premium plugin:
How to improve your keyphrase density
If your keyphrase density score is too low, you should use the keyphrase more often in your text. Check your copy and make sure you make clear what you're writing about. Stay on topic! If the keyphrase density is too high, you're using your keyphrase too often. Your text possibly looks a bit spammy.
Using synonyms is a great way to avoid repetitiveness. Synonyms do not count towards your keyphrase density score, as that exclusively looks at the use of your actual focus keyphrase. If you've used synonyms and are worried it might be too much, here's a tip! Have a look at the keyphrase distribution check in Yoast SEO. That highlights your focus keywords and its synonyms throughout the text, if you've entered synonyms that is. By looking at the highlighted phrases you can determine for yourself whether your keyphrase (in any form) is mentioned enough throughout the whole text. A good check to see whether you stay on topic until the end!
Why do I score red on the keyphrase density check?
If you're getting a red bullet for using your focus keyphrase too little or too much and you're not sure why, here are some things to look out for.

First off, make sure your full focus keyphrase is within one sentence or it won't count.
Check your spelling. If you use [pancake] in your text, but entered [pencake] in the focus keyphrase field, the plugin will not recognize it. Writing [Pancake] or even [PANCAKE] will not impact recognition though.
If your keyphrase density is too high, make better use of synonyms. Synonyms of your focus keyphrase will not count towards your total score, but they'll probably make your text more pleasant to read.
Some page builders in WordPress conflict with our plugin. If our plugin is not able to find your content or your keyphrase due to a page builder, the results will be distorted. The fastest way to rule out conflicts is to perform a conflict check.
Some non-latin, non-ideograph based languages may not calculate accurately. Please submit a bug through the appropriate channel.
I don't get feedback on my keyphrase density. Why is that?
If you don't get feedback on your keyphrase density, there are a couple of things you should check:
Did you enter your focus keyphrase in the focus keyphrase field? Because that's – obviously – a basic requirement for the plugin to run the check.

The keyphrase density check is only performed when your content consists of at least 100 words.
Sometimes our plugin conflicts with another plugin, a feature within your theme or, in rare cases, something on your server. For example, there has been a recent increase in users with a plugin or theme that provides a visual page or content builder. This may not be compatible with our page analysis.
Conclusion
Make sure you use your focus keyphrase enough throughout the whole text. But at the same time, don't overdo it. You don't want Google to think you're stuffing your text with keywords, as that's frowned upon.
If your keyphrase density is too low: add your focus keyphrase into your text more often. Also, check if your text actually stays on topic, because it should be quite easy to mention your keyphrase enough. If your score is too high, reassess your text first. See if there are places where you can replace your keyphrase with a synonym. With these tips, you should be able to score that green bullet for keyphrase density!
Keep reading: SEO copywriting: The ultimate guide »
Coming up next!
Stay tuned

Keep an eye on our site and social media to stay up-to-date.

See where you can find us next »

SEO webinar

12 December 2023

Learn how to start your SEO journey the right way with our free webinar. Get practical tips and answers to all your questions in the live Q&A!

All Yoast SEO webinars »