SEO Hosting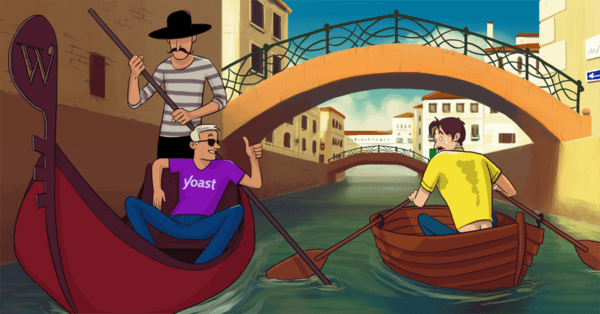 Downtime of your website can lead to vastly decreased performance in organic search. I've been saying this for years, and have had some small examples to show for it. Now though, I've got a great example that I wanted to share with you. The client in this case was Independer.nl and they lost a very important ranking (for the word autoverzekering, Dutch for car insurance) for half a day due to unscheduled downtime. It's a perfect example of why good hosting and monitoring are so important.
How bad hosting can lead to losing SEO rankings
What happened was that at around midnight, the servers would start to run a backup. A very smart process to have in place, of course, but for the course of that backup, about 10-15 minutes, a small percentage of visitors would be redirected to a "temporarily not available" page. This page gave a 404 error, causing Google to remove the page from its index, because it thought the page no longer existed. Good thing Google checks pages that have given a 404 error again after a while, so they didn't loose their rankings forever but just for the course of about half a day.
Several things are wrong here: first of all the page should have given a 503 status code, which means "temporarily unavailable". If it had, Google would just have come back to it rather quickly and not have removed the page from its index. Second; the page shouldn't have been redirecting or giving an error at all; your backup process should run without that much influence on your website. That's the only proper way of not having your hosting affect your SEO.
SEO Hosting & monitoring
Now of course, the minute you see your page has entirely disappeared from the ranking for a word that is getting you tens of new clients a day, you shit your pants. There was something that gave away that it wasn't a long term issue though: the listing had not just dropped a few places, it had in fact entirely disappeared. Normally, pages don't do that, the only two ways of disappearing entirely would be either a removal by hand because of spam or a page that had been down.
Luckily, we were using Pingdom to track the uptime of the site, and we knew quite rapidly that they were having issues keeping their site up at night. So if you've ever wonder why SEO & hosting are two topics I care for so much, it's because this example shows they're one and the same.
This is why I love VPS.net so much, I've had 2 minutes of down time in August, and those 2 minutes were probably my own fault as I was tinkering too much with my live site again…
By the way, VPS.net offers an add-on service called Server Density, which monitors several aspects of your site including its uptime. You can enable this on the upgrade page, and should then after a short install process, if you have an iPhone, install their iPhone app. Then, if you notice that you need more CPU or RAM, you can now just simply add this on VPS.net without even rebooting your system!
Working on SEO? Hosting is important!
So I guess by now you'll agree with me, that if you work hard for a client on their SEO, hosting is a very important factor that should not be underestimated. Take care of status codes for error pages, and make sure you monitor their uptime.