Senior data analyst
Are you a seasoned data analyst and like to get your hands dirty? Do you know how to transform raw data into valuable business insights? And do you like to be up-to-date on everything that's going on so you know what could be influencing the business? Then we are looking for you!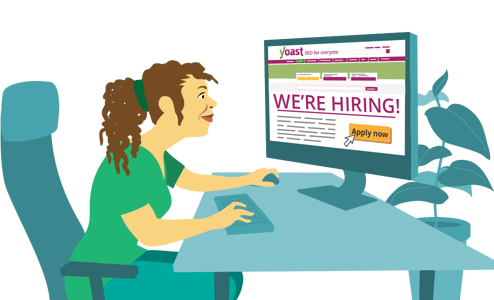 With over a million visitors on our website per month, over 13 million users of our software and thousands of users of our courses, we've got a whole lot of data. 
We're looking for a colleague that can take all of that data, and all of those business and marketing projects and tie them together to provide actionable insights. You need to be in touch with the business, work together with Marketing and Product. You need to know what's going on, and use that in combination with the data to find places we can improve!
For this job you need to have
Proficiency with SQL and Excel.

Proficiency with Google Analytics.

Experience with visualization tools, PowerBI preferred.

Experience with Machine Learning use cases using Python (or R).

You have professional and intellectual capacities to be of higher professional education or academic level (hbo/wo).

You know how to work independently.

You're self-starting, responsible and structured and like to work in a team and upskill junior team members.

You are fluent in English, being able to speak Dutch is preferred, but not required. We support hybrid work.

At least 5 to 10 years work experience.
What we're offering
A challenging job with a fast growing, dynamic, ambitious, and international company making an impact on the Web.

A monthly salary of minimum €4250 and maximum €5500 based on 40 hours per week, depending on your knowledge and work experience.

You will be part of an enthusiastic and fun team who are eager to teach you all the tricks of the trade!

25 vacation days based on 40 hours. In addition, Yoast gives you five volunteer days to help at, for example, the local soccer club. Or finally join your children's school trip.

A bonus scheme.

You receive 10% of your annual salary as a training budget.

Excellent pension plan, WGA gap insurance and ANW gap insurance, fully paid for by Yoast. That means more net salary!

Do you want to work out and stay fit? Yoast has its own gym and personal trainer.

An unprecedented good, but also a little bit crazy working atmosphere and a lot of teambuilding! The know-your-colleague quiz, LEGO building days and the monthly Yoast celebration, where we share our successes together.

You get all the space you need to bring in new initiatives and ideas and to grow quickly.
We are looking forward to your cover letter either in English or Dutch. Submitting a cover letter is a required part of the procedure. This vacancy will close on February 28th. The application process consists of two interviews. A social media screening might be part of the procedure. Have questions about the job? Do not hesitate to contact us via jobs@yoast.com.
Apply for this position now!
Apply before 28th of February 2023
(Our recruitment code applies to all applications)
Apply now
Not what you were looking for? Take a look at our other job openings:
About Yoast
At Yoast, we optimize websites. Not just one aspect of websites, but every aspect. We make websites more usable, easier to navigate, faster and more reliable. In other words: we make websites work. For the owner and the visitor. The added bonus is that if you do all that right, a website becomes easier to find too. Read all about Yoast »
---
---