WIN: A plugin of your choice!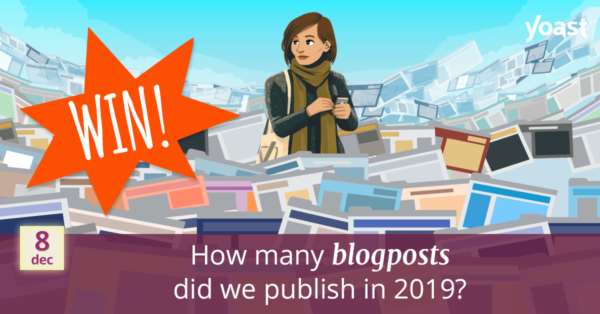 It's time to play a guessing game! And, what are games without prices? Exactly! A lot less fun! You can win a plugin of your choice!*
So, we'd like you to think about how many blog post Yoast published in 2019?
Sorry, this contest is over. But, stay tuned as another contest is coming up soon in the holiday calendar!
Did you know that we'll celebrate Yoast's 10-year anniversary in 2020? And, Yoast as a company has grown tremendously. Do you want to know more about the history of Yoast? Let's find out what has happened over the last decade!
*The winner will be chosen at random from the valid entries.